"BLACK FOX" becomes the No.1 film in the mini theater ranking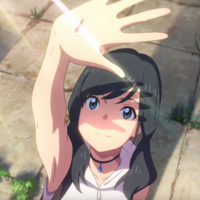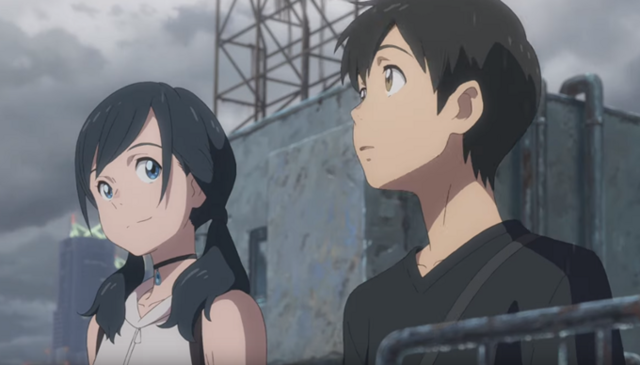 While dropping to seventh from last week's third, Makoto Shinkai's Tenki no Ko/Weathering With You is still strong at Japanese box office. The film has so far earned 13.51 billion yen from it 12-week run, which has surpassed the total box office gross of E.T. (1982) and Armageddon (1998), both made 13.5 billion yen in Japan. Now it has become the 13th top-grossing film at Japanese box office of all-time, and is expected to top The Last Samurai (2003)'s 13.7 billion yen soon.
As reported, the romantic fantasy film had sold ten million tickets in Japan by October 1, in 75 days since its release on July 19. It was 36 days later than Shinkai's previous film Kimi no Na wa./Your Name. in 2016.
The live-action film adaptation of Aka Akasaka's romantic comedy manga Kaguya-sama: Love Is War also fell to sixth place from last week's second in its fifth weekend, Sword Art Online director Tomohiko Ito's original anime film HELLO WORLD dropped to ninth from sixth in its third weekend.
Two new anime films received a limited release last weekend, BLACK FOX (22 theaters) and Strike Witches: 501st Joint Fighter Wing Take Off! (12 theaters). No actual box office number for both film's opening weekend has been reported yet, but the former becomes the No.1 film in Kogyo Tsusinsha's mini theater ranking of October 5-6, the latter follows in second.
---
Weekend box office in Japan (October 5-6, 2019)
(ticket sales basis)
1 (new). "Joker" - 750 million yen
2 (1). "Kioku ni Gozaimasen!" - 2.7 billion yen
3 (new). "HIGh&LOW THE WORST" - 310 million yen
4 (new). "Mitsubachi to Enrai" - 127 million yen
5 (new). "John Wick: Chapter 3 - Parabellum" - 126 million yen
6 (2). "Kaguya-sama: Love Is War"
7 (3). "Weathering With You" - 13.51 billion yen
8 (4). "Ningen Shikkaku: Dazai Osamu to Sannin no Onnatachi" - 1.1 billion yen
9 (6). "HELLO WORLD"
10 (8). "Annabelle Comes Home" - 240 million yen
---
The original science fiction / action anime film BLACK FOX is now streamed on Crunchyroll to its members worldwide excluding Asia, French Speaking Europe, German Speaking Europe, Italy and Russia.
"BLACK FOX" trailer:
---
"Strike Witches: 501st Joint Fighter Wing Take Off!" trailer:
---
Source: Eiga.com, Pixiin, Kogyo Tsushinsha
(C)2019 "Tenki no Ko" Production Committee
© PROJECT BLACKFOX
© 2019 Fumikane Shimada, Makoto Fujibayashi, KADOKAWA/501st Joint Fighter Wing Take Off!