The 90-minute all-new film earned an impressive 730 million yen from its domestic run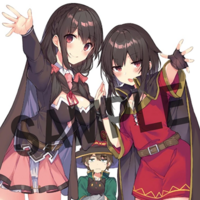 The official website for the KONOSUBA: God's Blessing on this Wonderful World! Legend of Crimson film announced today that its DVD/Blu-ray is set to be released in Japan on March 25, 2020, and revealed its limited-edition Blu-ray's box art newly-drawn by the KONOSUBA novel illustrator Kurone Mishima.
In addition to the box, the 10,780-yen (about 98.4 US dollars) limited edition Blu-ray also comes with:
1. Digi-pack illustrated by the anime's character designer Koichi Kikuta
2. Short story collection book by the novel author Natsume Akatsuki, including a newly-written story "Monsters Night!" and two bonus novels for the theatergoers in the first two weeks of theatrical release: "Kouma no Sato" (The Village of Crimson Demons)" and "Accel no Machi" (The Town of Accel)
3. Special booklet
4. Audio commentary by the voice cast
5. Trailers and CMs (that will be also included in the standard edition DVD/Blu-ray)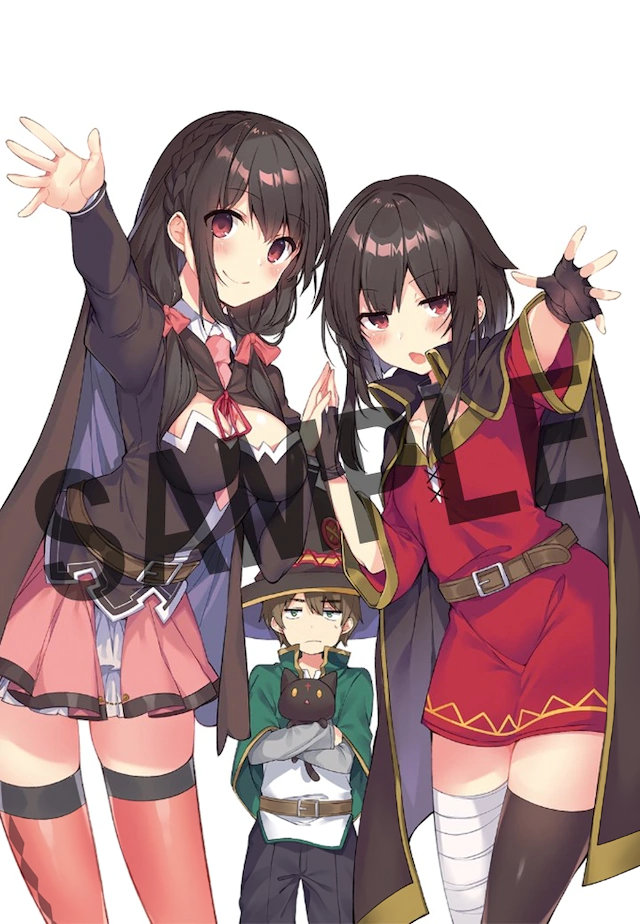 /#映画このすば
????Blu-0ray&DVD発売決定????
\

2020年3月25日(水)ついに発売です????
ご自宅でもあの感動の数々を味わえちゃいますよ????

限定版の三嶋くろね描きおろしイラストもご紹介です????#このすば pic.twitter.com/hgmLlbMi3n

— アニメ『このすば』公式ツイッター (@konosubaanime) December 13, 2019
And those who pre-order the limited edition Blu-ray at selected stores including Animate and Gamers will also get a leisure sheet illustrated by Kurone Mishima on a first-come-first-served basis.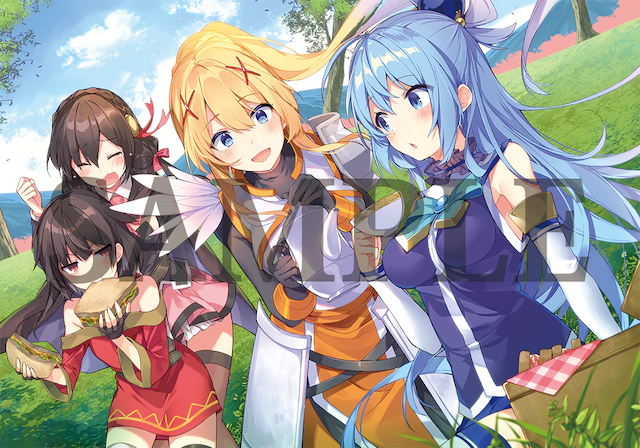 \「モテ期、入りました!」キャンペーン/#映画このすば Blu-ray限定版の早期予約特典として先着で「原作イラスト・三嶋くろね描き下ろし特製レジャーシート」をプレゼントするキャンペーンも決定☘
対象商品や対象店舗については公式サイトをチェック????https://t.co/mdabAlZfvX#このすば pic.twitter.com/B03Ah3XwHX

— アニメ『このすば』公式ツイッター (@konosubaanime) December 13, 2019
---
The 90-minute all new film was released in 100 theaters across in Japan on August 30, 2019, ranking eighth with an impressive 200 million yen in its first weekend. It also became the No.1 film in Pia's first day satisfaction ranking with a very good 92.5% approval rating. Its total box office gross in Japan was an impressive 730 million yen.
The film's poster visuals: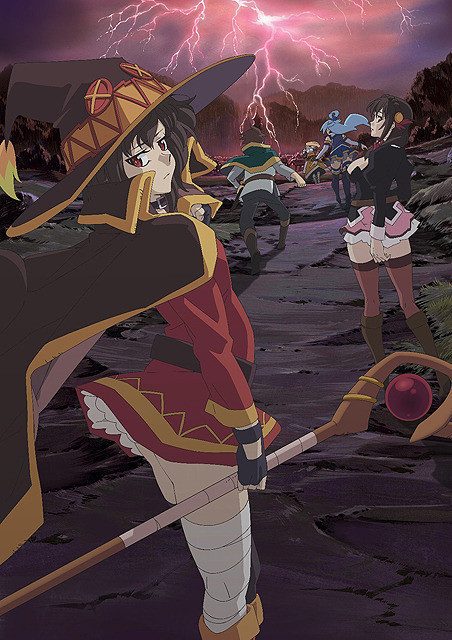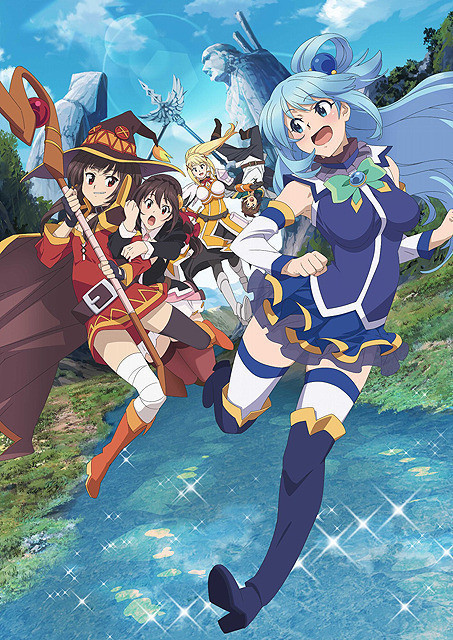 Trailer:
---
Source: "KonoSuba: God's Blessing on this Wonderful World! Legend of Crimson" official website / Twitter
© Natsume Akatsuki, Kurone Mishima/KADOKAWA/Movie KONOSUBA Production Committee