Makoto Shinkai's "Weathering With You" earned less than half of "Your Name."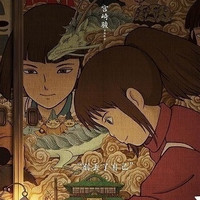 The China Film Administration announced the box office numbers of the Chinese and foreign films released in the year 2019. The cumulative revenue in the Chinese film market in 2019 was 64.266 billion yuan, which was more than 1 trillion yen (about 9.2 billion US dollars).
The top-grossing Japanese film was Hayao Miyazaki's 2001 anime feature Sen to Chihiro no Kamikakushi / Spirited Away, which was released in 9,000 theaters across China on June 21, 2019, 18 years later than its home country, then earned 488 million yuan (70 million US dollars). Miyazaki's 1988 film Tonari no Totoro / My Neighbor Totoro was also released in December 2018, 30 years after its Japanese release.
Coming in second is Makoto Shinkai's Tenki no Ko / Weathering With You, which made 288 million yuan (41 million US dollars), which was less than half of the Chinese box office gross of Shinkai's previous film Kimi no Na wa. / Your Name. (88 million US dollars).
Japanese film box office Top 10 in China in 2019:
1. "Spirited Away" (488 million yuan / 70 million US dollars)
2. "Weathering With You" (288 million yuan / 41 million US dollars)
3. "Detective Conan: The Fist of Blue Sapphire" (231 million yuan / 33 million US dollars)
4. "ONE PIECE STAMPEDE" (204 million yuan / 29 million US dollars)
5. "Doraemon: Nobita's Chronicle of the Moon Exploration" (131 million yuan / 18.75 million US dollars)
6. "Natsume's Book of Friends the Movie: Tied to the Temporal World" (115 million yuan / 16.5 million US dollars)
7. "The Crimes That Bind" (67 million yuan / 9.6 million US dollars) - only live-action film in the top 10
8. "My Hero Academia The Movie: Two Heroes" (39 million yuan / 5.6 million US dollars)
9. "Fate/stay night [Heaven's Feel] I. presage flower" (32 million yuan / 4.6 million US dollars)
10. "Dragon Ball Super: Broly" (31 million Yuan / 4.44 million US dollars)
---
Source: Eiga.com