Crossover Countdown starts on 3/26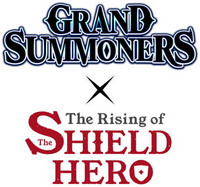 Summon 5 Star and 6 Star Versions of Naofumi, Raphtalia, Melty, and Filo along with other Legends in a special Shield Hero Crossover Countdown Event! The four Shield Hero Heroes are available in a special Summons, along with the Shield Hero's Crystal Quest!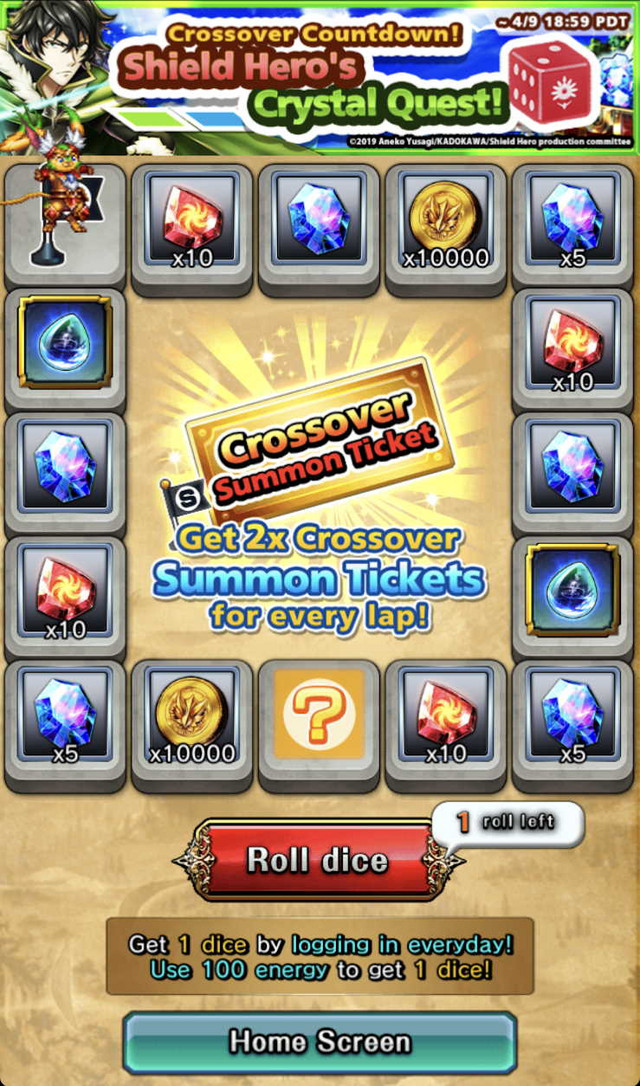 The Crystal Quest will be a board game available during the Crossover Countdown period where players can roll 1 dice every day to win rewards, including crossover summon tickets and crystals before the Shield Hero launch events start on April 10th!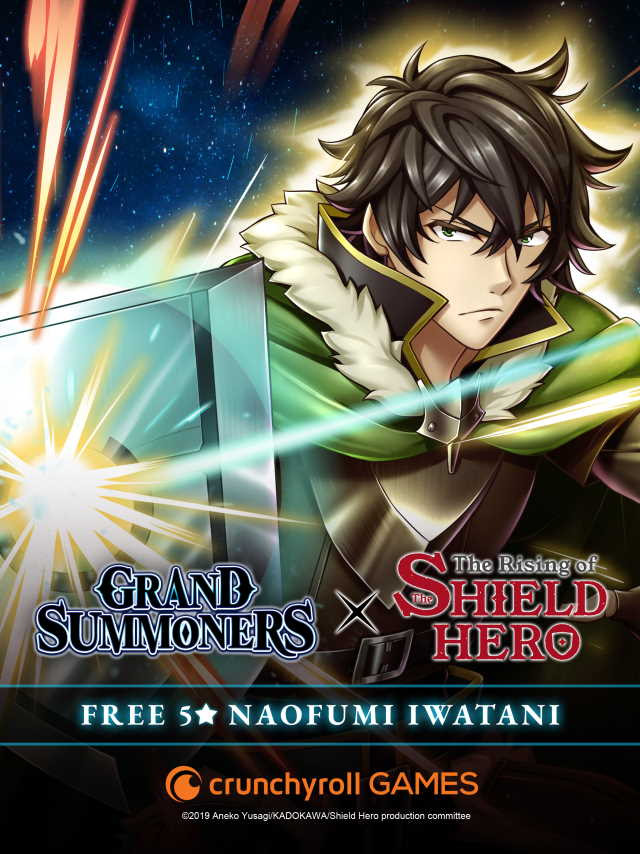 A new 5 Star Naofumi unit can be obtained by completing the first 10 exclusive Shield Hero quests. By completing additional special advanced Shield Hero quests, players can collect evolution materials to evolve their 5 Star Naofumi Iwatani unit to his true 6 Star form.
Free Shield Hero Signature Equipment: Get limited-time Shield Hero equipment items for Naofumi and Raphtalia! These can be obtained by conquering "Mired in Monsters" or "Mega Monster Attack" special missions.
Raphtalia: Raphtalia's Sword
Unleash Naofumi and Raphtalia's True Powers: For the first time in Grand Summoners: Players can unlock crossover units' true powers by exchanging Rainbow Gems for Naofumi and Raphtalia's "True" Equips. This limited-edition equipment powers-up their abilities even further and are must-have items for any Shield Hero fan.
Naofumi: True Small Shield
Raphtalia:True Raphtalia's Sword
Limited Shield Hero Equipment
Raphtalia's Bracelet (Defense ★4)

Filo's Hairpin (Magic ★5)

Melty's Dress (Support ★5)
Shield Hero Chat Stickers: Talk with friends using nendoroid-style illustrated Shield Hero chat stickers! Complete the collection of key Shield Hero moments in chat sticker form, including Naofumi, Raphtalia, Filo, Melty and even Malty!
Login during the the Shield Hero crossover to obtain exclusive Shield Hero Chat Stickers

Play the Shield Hero quests and trade "Filolial Feathers" for chat stickers, crossover equipment, rare items and more!
Download Grand Summoners for Android and iOS below: