Now available for pre-order until May 4 at the Crunchyroll Store!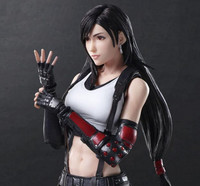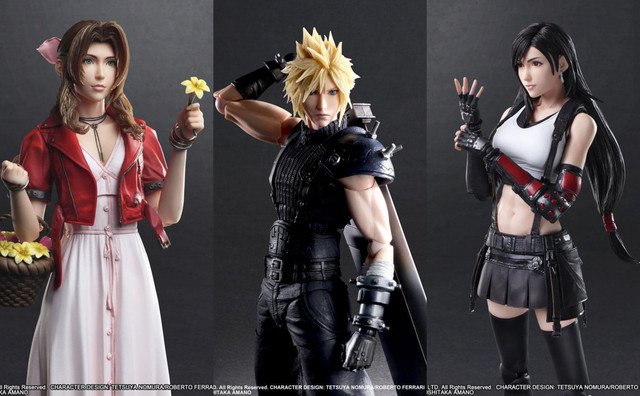 Cloud Strife, Tifa Lockhart, and Aerith Gainsborough from the Final Fantasy VII Remake are joining the PLAY ARTS KAI action figure line! These recreations of their Final Fantasy VII Remake renditions are perfect for any Final Fantasy fans!
First up, we have Cloud Strife, the angsty protagonist who joins the fray once again as a PLAY ARTS KAI action figure!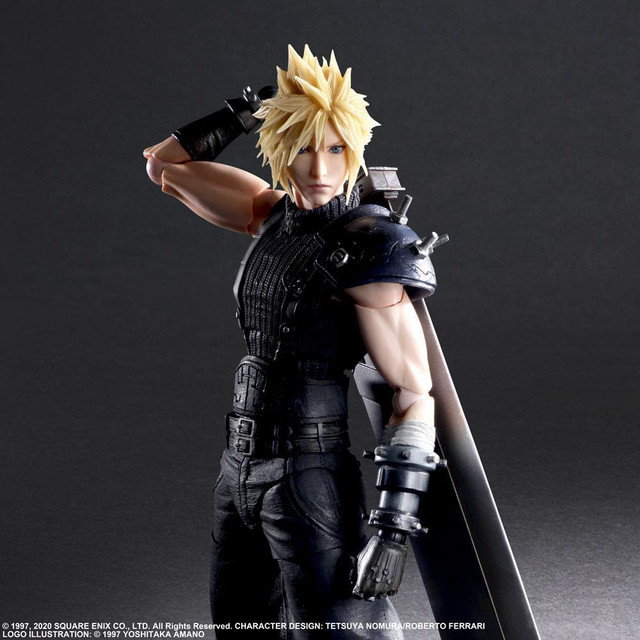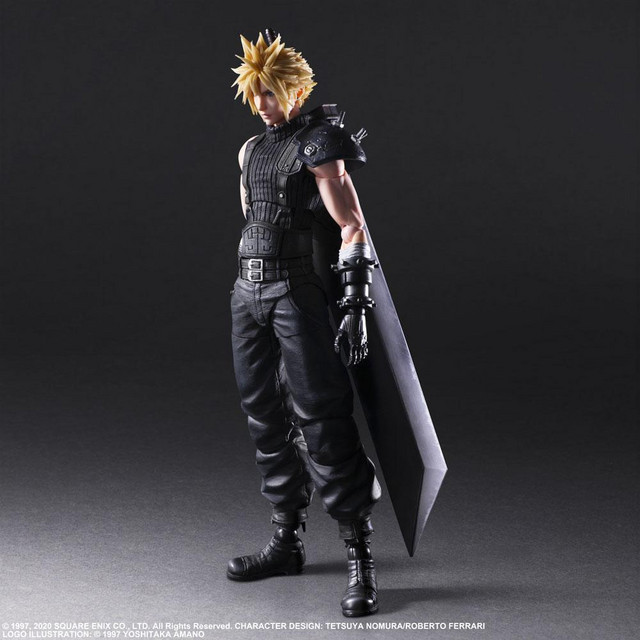 Cloud comes with his iconic, huge Buster Sword which has the weathered look with nicks and rust that gives it a sense of realism that the weapon has seen its fair share of intense battles.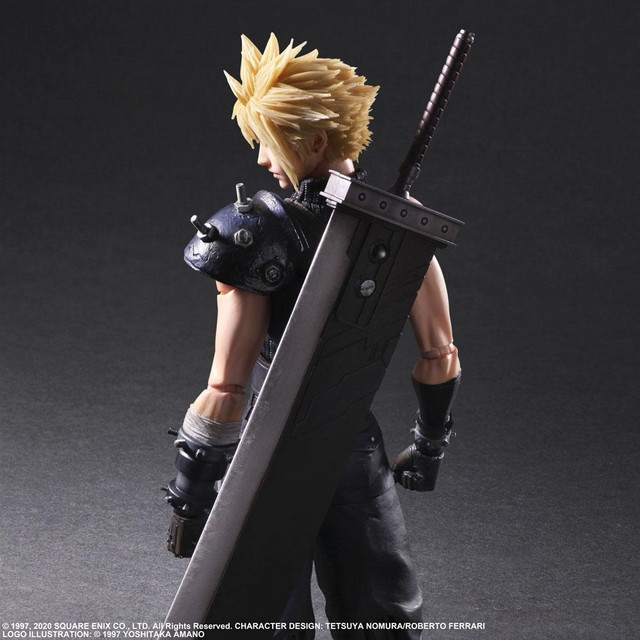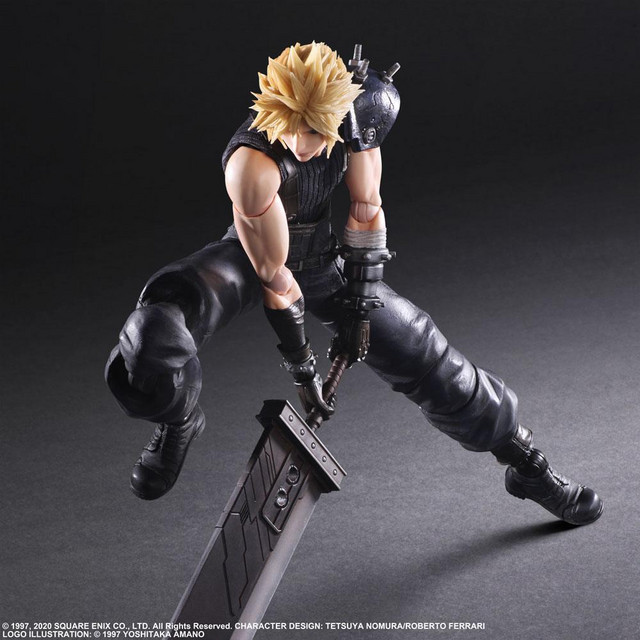 Next up in the lineup, is childhood friend, Tifa Lockhart, a member of the anti-Shinra organization!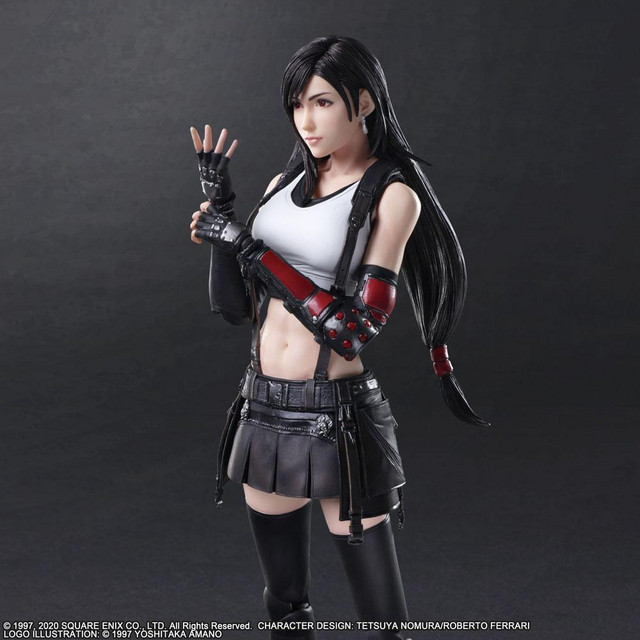 Tifa has been faithfully recreated all the details that were updated and made more intricate and realistic for REMAKE – from her hairstyle and earrings to her costume.
The updated joint parts in her elbows and knees, to allow for a wide range of motion to capture her battle presence.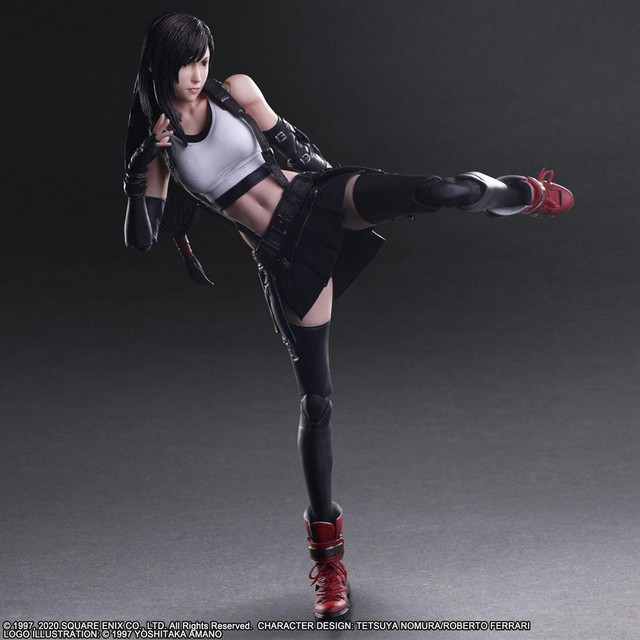 Accessories include interchangeable head and hand parts, figure stand, as well as hair pieces that give a wind-blown look, which all allow for amazingly dynamic poses.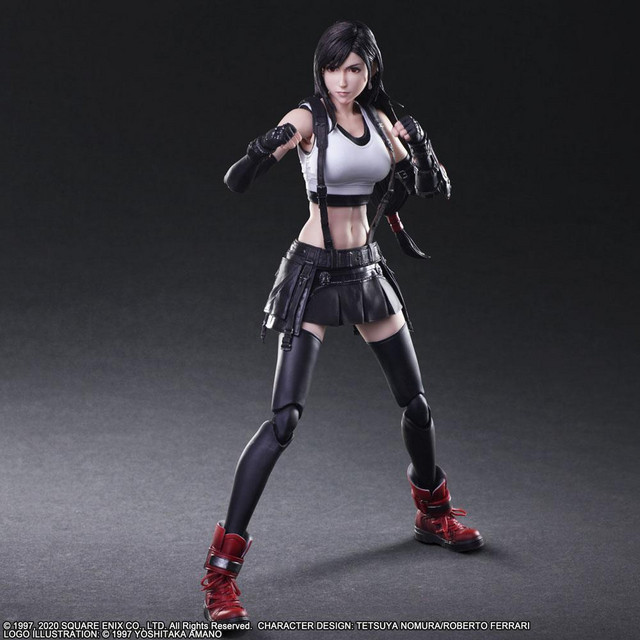 And finally, we could never forget our faithful flower seller, Aerith Gainsborough. The sculptwork of Aerith features her sweet yet strong-willed demeanor.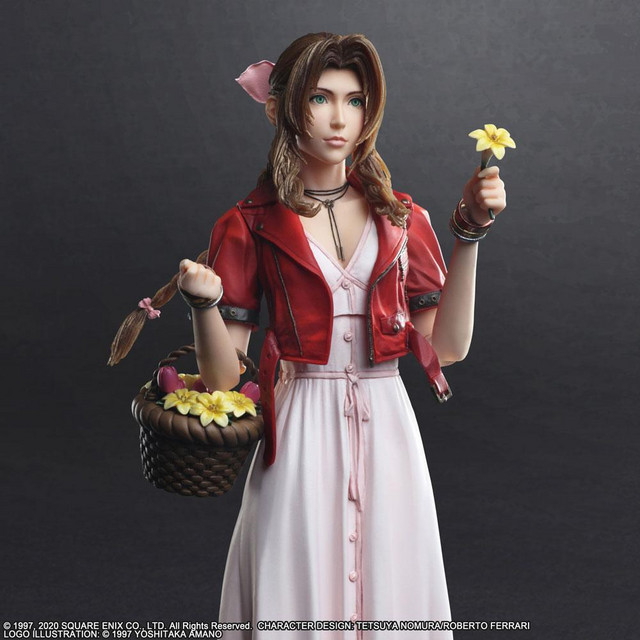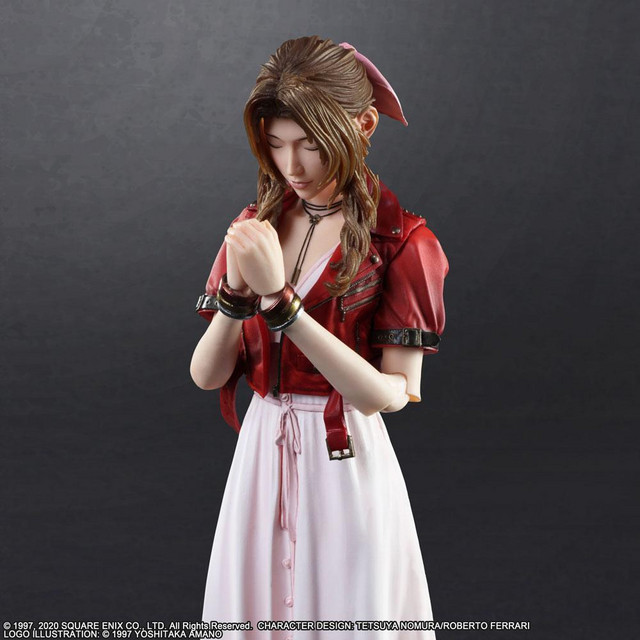 You can tell great care was taken to recreate the texture of her skin and clothing, making sure you can get a sense of the character in physical form. The joints, like the elbows and knees, utilize updated joint parts, and the materia in her rod utilizes a translucent piece, making for both functionality and beauty.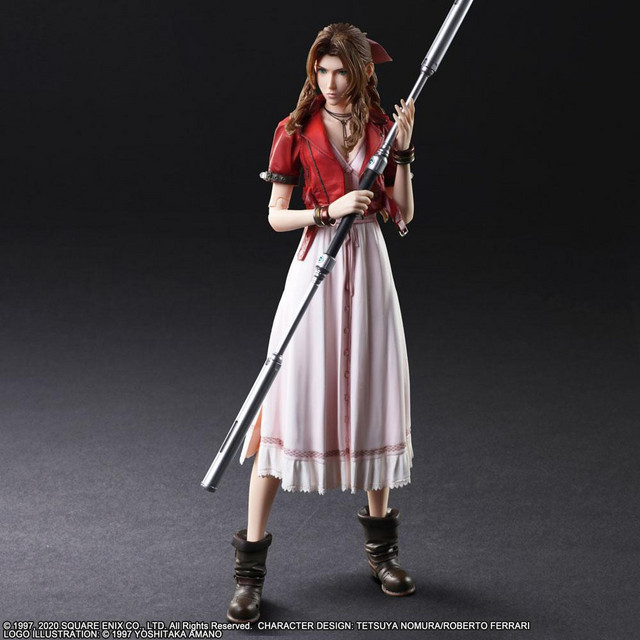 On top of that, Aerith comes with various accessory pieces, such as interchangeable face and hand pieces, and a basket of flowers, to allow for very expressive poses to recreate your favorite moments from the game!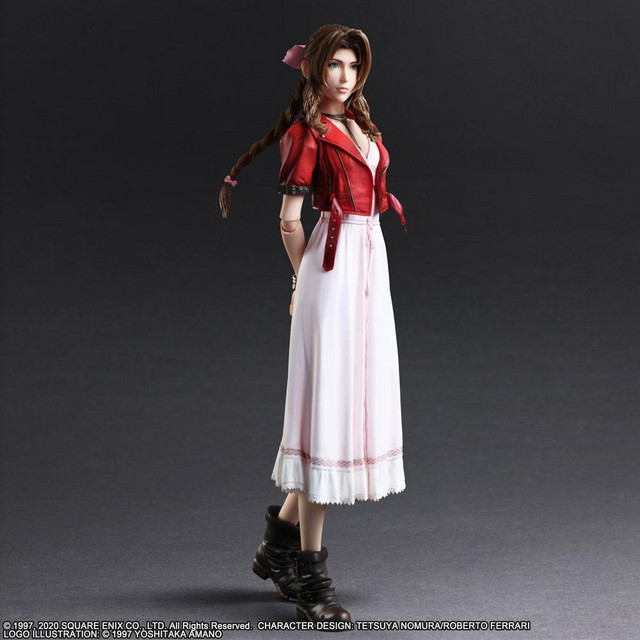 All three figures are available NOW for pre-order now until May 4, 2020, at the Crunchyroll Store! Whether you remember them from the original 1997 Playstation game or the remake, these figures are the perfect recreation of the magic of the Final Fantasy VII series!
>> Final Fantasy VII Remake - Cloud Play Arts Kai (Ver. 2) - Order Page
>> Final Fantasy VII Remake - Tifa Lockhart Play Arts Kai - Order Page
>> Final Fantasy VII Remake - Aerith Gainsborough Play Arts Kai - Order Page
---
You can follow Alyssa Liu's tweets here!