Check out Hugtto! and Star Twinkle as they journey to the upcoming film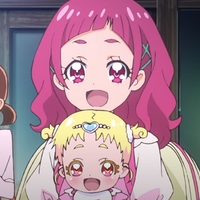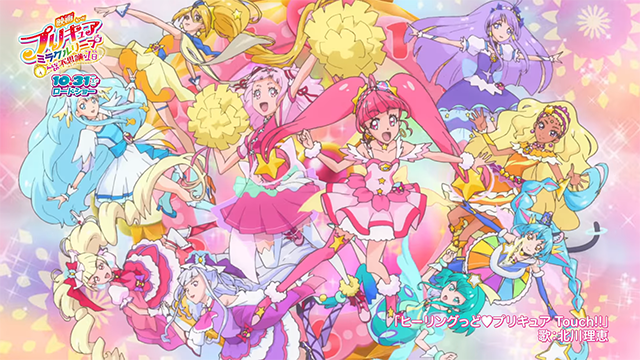 The upcoming Pretty Cure Miracle Leap film will unite the heroines of Healin' Good Pretty Cure with their two preceding teams. But they have to get there first, and a new clip shows the girls of Hugtto! Pretty Cure and Star Twinkle Pretty Cure making their way to their next adventure.
Set to Healin' Good's theme song, the 90-second clip reveals a short segment of the upcoming film's opening sequence. Check it out, and see the girls on a sightseeing adventure:
The team-up movie was originally schedule for March of this year, the standard release period for Pretty Cure team-up movies. Due to COVID-19, it was pushed back to May, and finally to this month. Like previous team-up movies, Miracle Leap will include an abundance of magical girls — though in recent years, due to the sheer number of Cures, the films have limited who appears.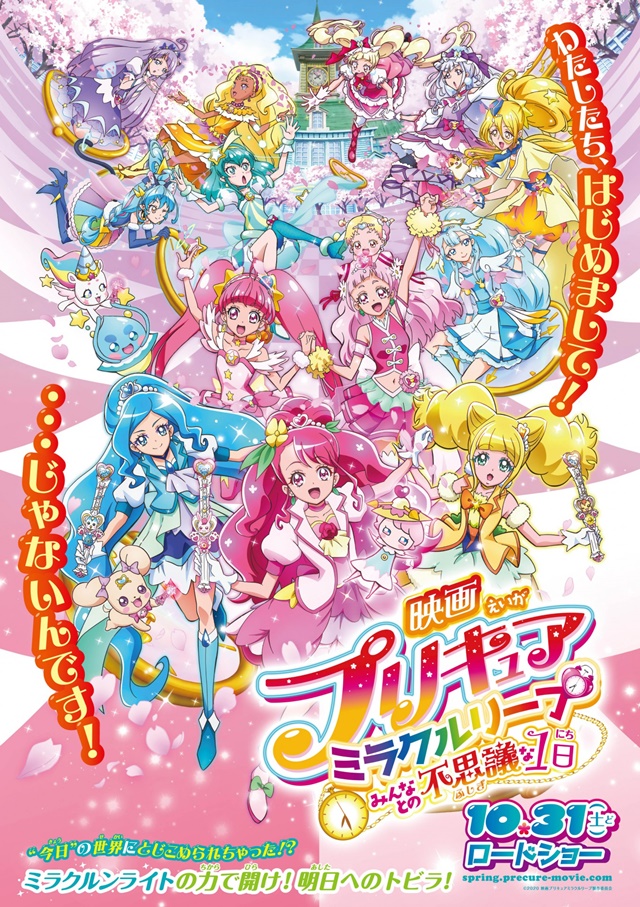 Pretty Cure Miracle Leap the Movie: A Wonderful Day with Everyone finds our heroines trapped in the world of "Today" as Refrain and Miracurun, the spirits of Yesterday and Tomorrow, do battle over the flow of time itself. The film premieres in Japan on October 31.
Source: Comic Natalie