The tour is officially powered by Crunchyroll, with a special presale for fans!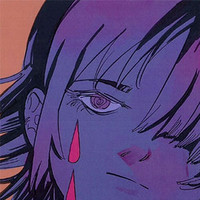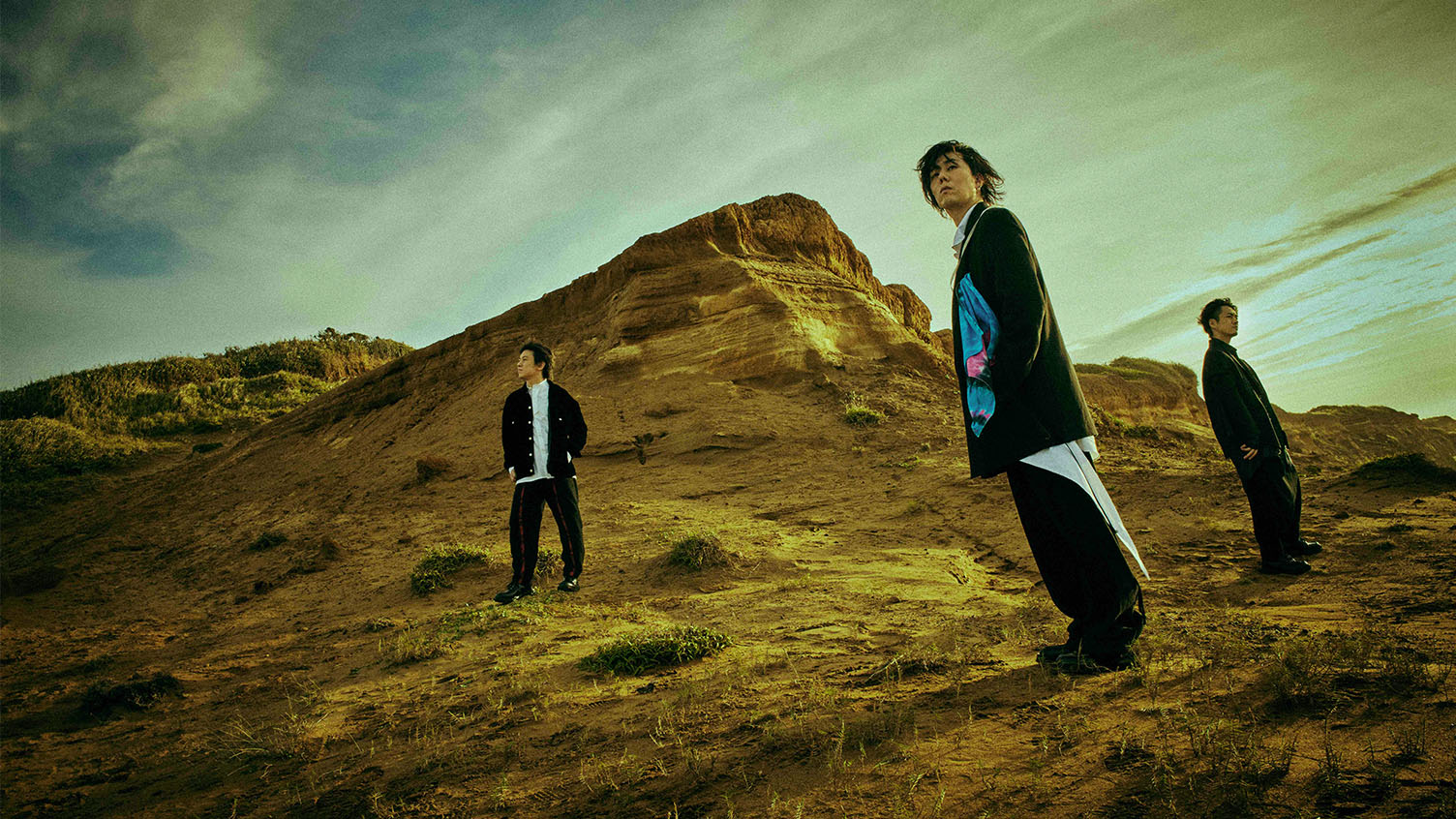 RADWIMPS is officially headed to North America! The iconic Japanese rock band unveiled its North American multi-city tour today, just a few months ahead of the international release of Suzume, the latest movie from legendary director Makoto Shinkai.
RADWIMPS is a frequent collaborator of Shinkai, and has provided the score and soundtrack to Your Name., Weathering With You, and the upcoming Suzume, which will see its international soundtrack release alongside the upcoming film in April 2023. The band teamed with acclaimed composer Kazuma Jinnouchi for the film's music.
RELATED: Crunchyroll Reveals Global Theatrical Dates for Makoto Shinkai's Suzume Anime Film
The tour arrives in celebration of the band's latest album FOREVER DAZE, which released in late 2021. Hyped? We're excited to reveal the tour will have an exclusive presale for Crunchyroll fans (see below!). The RADWIMPS North America tour officially kicks off on April 16 in San Jose at the San Jose Civic, with additional dates and cities throughout April. See below for the full rundown.
RADWIMPS 2023 North America Tour Dates and Cities
Sunday, April 16 in San Jose @ San Jose Civic
Tuesday, April 18 in Los Angeles @ Los Angeles YouTube Theater
Saturday, April 22 in Mexico City @ Pabellon Oeste
Monday, April 24 in Chicago @ The Vic
Wednesday, April 26 in Toronto @ Queen Elizabeth Theatre
Saturday, April 29 in New York City @ Palladium Times Square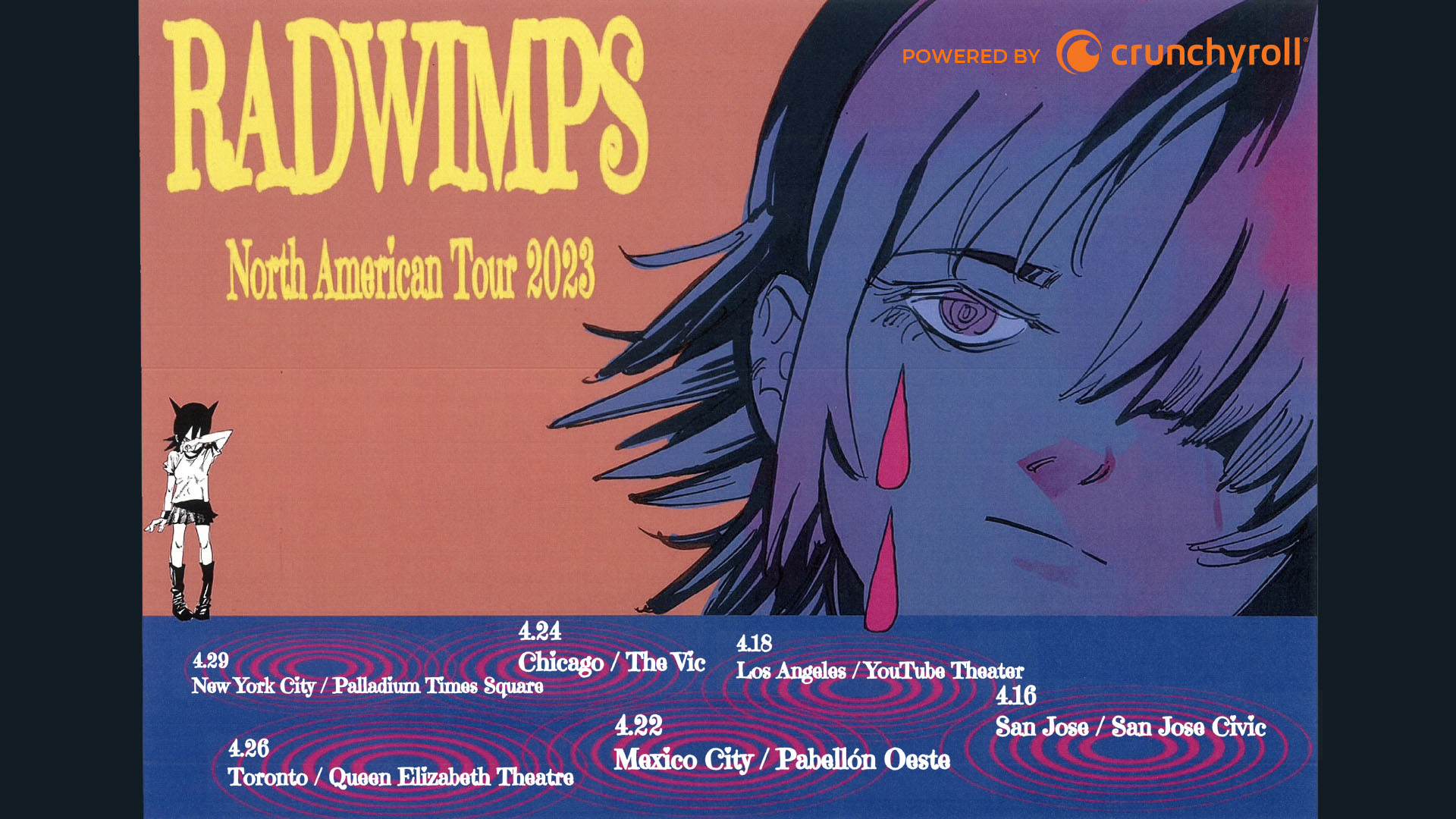 Where Can I Get Crunchyroll Fan Presale Tickets?
Crunchyroll fans can score presale tickets to RADWIMPS North American Tour by heading here and using the code CRUNCHYROLL. Presale tickets will go live on January 31 at 12 p.m. EST.
For more on RADWIMPS, check out the band's official YouTube channel and website. Suzume hits theaters in North America starting April 14, distributed by Crunchyroll. The movie was recently added to the lineup for the 73rd Berlin International Film Festival, following a successful run in Japanese theaters, garnering over nine million tickets sold during release.
RELATED: RECS: Japanese Rock Band RADWIMPS Top Anime of All Time
Crunchyroll describes the Suzume movie:
On the other side of the door, was time in its entirety—
"Suzume no Tojimari" is a coming-of-age story for the 17-year-old protagonist, Suzume, set in various disaster-stricken locations across Japan, where she must close the doors causing devastation.
Suzume's journey begins in a quiet town in Kyushu (located in southwestern Japan) when she encounters a young man who tells her, "I'm looking for a door." What Suzume finds is a single weathered door standing upright in the midst of ruins as though it was shielded from whatever catastrophe struck. Seemingly drawn by its power, Suzume reaches for the knob… Doors begin to open one after another all across Japan, unleashing destruction upon any who are near. Suzume must close these portals to prevent further disaster.
—The stars, then sunset, and the morning sky.
Within that realm, it was as though all time had melted together in the sky…
Never-before-seen scenery, encounters and farewells… A myriad of challenges await her on her journey. Despite all the obstacles in her way, Suzume's adventure shines a ray of hope upon our own struggles against the toughest roads of anxiety and constraints that make up everyday life. This story of closing doors that connect our past to the present and future will leave a lasting impression upon all of our hearts.
Drawn in by these mysterious doors, Suzume's journey is about to begin.
Source: Press release

---
Nicholas Friedman is Senior Manager of Editorial at Crunchyroll and Editor-in-chief of English Crunchyroll News. You can find him yelling about Nintendo DS games or TRON: Legacy on Twitter at @NMFreed.