Emon Japan is changing the relationship between Japanese anime and Chinese fans.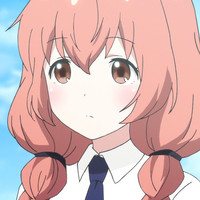 Last year, Kim Morrissy covered an ensemble of productions by Haoliners Animation League, a Chinese animation company taking an increasingly significant role in Japanese TV broadcasts.
Inspired by the fact that there are 400 million smartphone users in China, Haoliners aims to reach out to this audience with Japanese anime productions. The business model is straightforward: Release the anime for free, along with incentives for consumers to spend money on related mobile apps and web services. Initially, the company has been involved in co-productions such as Fox Spirit Matchmaker (a long running Chinese series being dubbed in Japanese this season), Cheating Craft (a co-production between Emon Japan and BLADE) and TO BE HERO (a Chinese production supervised by a Japanese director with an amazing fashion sense).
Today, Haoliners (known as Emon Animation in Japan) operates from four different locations: The studio headquarters in Shanghai, a studio in Beijing, Emon Korea in Seoul, and Emon Japan in Tokyo. Emon Japan operates from Musashino, part of an agglomeration of local studios, and is run by former Gonzo President Shouji Murahama. Many of Emon Japan's future works will be inspired by connections Murahama made during Gonzo productions. For example, the studio will be producing a new show in the near future with Last Exile director Koichi Chigira, along with other staff from Gonzo favourites.
The idea behind having multiple locations in multiple countries stems from the heavy inspirations both Korean and Chinese animation take from Japan. The Chinese animation industry is not nearly established or large enough to be able to provide enough content for a potential market three times the size of the population of Japan. Therefore, it seems only reasonable for Chinese companies to become a part of the Japanese animation business. Already, the Chinese film production company Tencent Pictures is one of the largest investors within the entire Japanese animation market.
This brings us to the distinction between the shows produced by Haoliners/Emon in 2016 and 2017. Although Emon Japan was established in 2015, Murahama regards The Silver Guardian and A Centaur's Life as their debut works. Since anime production commonly lasts two years, it doesn't appear to be too big a leap to say that these were the first series to be greenlit at Emon Japan itself.
Their first production, The Silver Guardian, is one that highlights their roots and audience within China by adapting a popular Chinese webcomic. With a simultaneous release in both China and Japan, it's one of Emon Japan's core series, with the show continuing in January of 2018. The show is directed by Masahiko Ohkura. This is Ohkura's second time directing at one of Murahama's studios, having previously directed and written the OVA series Yukikaze at Gonzo in 2002. He also received the opportunity to work with Gonzo's prestigious 3D team on his TV series debut, Blue Drop: Tenshi-tachi no Gigyoku.
However, their second production takes a different approach that will likely inform the studio's approach in the future. A Centaur's Life adapts a published Japanese manga by Tokuma Shoten. Published in China by Tong Li Comics, it's an example of a Japanese property with an already established audience within the Chinese market. Much like The Silver Guardian, it's another series with a Gonzo connection, through the series director, Fumitoshi Oizaki.
Having directed Welcome to the NHK, Romeo x Juliet, and Aokana: Four Rhythm Across the Blue for Gonzo, he appears to be an obvious choice for Murahama's attempts to use former Gonzo directors for his Emon Japan projects. Today, Oizaki is also the president of his own studio, Encourage Films. So now when Oizaki is the director of a new project, Encourage Films follows; assisting in production for Aokana and currently working together with Emon Japan on the animation for A Centaur's Life.
Along with original properties, it's series popular in both China and Japan like A Centaur's Life that you can expect to see more of from Murahama's Emon Japan. Much like how Crunchyroll has teamed up with producers in Japan for their own ventures into anime production, Haoliners' decision to employ Shouji Murahama brings years of experience and networking within the Japanese animation industry to their new projects.
It's exciting to see Emon Japan working as a new form of Gonzo, with the backing of a company passionate about bringing the best of Japanese animation to the Chinese market. With only a few in-house animation staff at the moment, the studio is still steadily growing. And although A Centaur's Life is one of the highlights of the season, we've still yet to see Emon Japan at full power!
---
Callum May is on an unending quest to make the anime industry seem cool and interesting. You can follow his journey on The Canipa Effect Youtube channel or follow his Twitter.