What dimension will the anime of the future be produced in? Will 3D anime take over?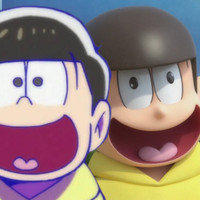 What does the typical anime of 2027 look like? Will it have mechs? Will there be romance? Maybe it will just be a VHS of Bono Bono, the only anime to have survived the nuclear fallout, soon resulting in a cult themed around the anthropomorphic blue otter. It's difficult to predict exactly what stories the anime of the future will be telling since art always reflects reality in some shape or form. But while we can't predict the potential Bono Bono apocalypse, it's worth discussing this:
Will anime in the future be typically produced in 2D or 3D?
2D Anime Is Currently More Popular in Japan
If you ask the typical anime fan today how they'd like a new favourite action show animated – 2D or 3D – you can basically guarantee that they'd choose 2D. Although much of the rest of the world has developed towards creating primarily 3D animation, the core market for animation in Japan still largely has a preference for 2D works. These are the productions that are viewed the most on TV, are regarded as the most culturally relevant, and receive the most advertising.
2D anime is so popular that most 3D anime are actively attempting to replicate that specific look. Some of the most successful studios are Studio Khara (Evangelion rebuilds, Gravity Rush: Overture), Sanzigen (ID-0, Bubuki Buranki, Arpeggio of Blue Steel) and Orange (Majestic Prince, Land of the Lustrous). By combining 3D models with flat colours and textures and by taking note of the forms of movement typically seen in 2D anime, these creators are able to fit in with the generally accepted aesthetic while taking advantage of the artistic capabilities of 3D animation.
2D anime not only have the most reach within Japan, but they also have the infrastructure that allows for hundreds of them to be produced every year. With today's ease of access to animation software that lets anyone create animation from the comfort of their own homes, potential animators can create portfolios of work without ever having to vie for a place in a prestigious animation school. In fact, it's not just that 2D anime isn't going away, but there's actually so much of it that the industry is struggling to cope with the load.
It's what's been referred to as "anime overproduction." There are so many investors within the anime space who all have specific demands for when they want a new series created that staff have found themselves stretched thin across multiple projects. In fact, even high-profile series like One Punch Man, High School DxD, and Blood Blockade Battlefront have lost their directors, presumably due to them being busy on other projects. Although it's very presumptuous to say everyone is having a bad time, if we're going to solve our own thought experiment, we need to ask another question: "Will the problems within 2D animation production result in less anime being made in order to improve conditions and a push towards streamlined 3D production environments?"
3D Anime Is Globally Recognized and Loved
Although it's true that 2D animation is more popular in Japan, it's important to recognize that anime is watched and enjoyed by people across the whole world. The significance of foreign viewers – both financially and culturally – is increasing as time goes by. With many kids today enjoying 3D animation on TV (even Japan has fallen in love with Shaun the Sheep), the common aversion that many Japanese anime viewers have to 3D animation is not as relevant when you consider the backgrounds of those that grew up with shows like Jimmy Neutron.
In fact, many 3D animation studios in Japan have already recognized the global appeal of their product. Polygon Pictures' Shuzo John Shiota (Knights of Sidonia, Blame!, Godzilla: Monster Planet) regards his studio's goal as being to provide animation that the entire world can enjoy and Digital Frontier's Hidenori Ueki (Gantz: O, Infini-T Force, The Boy and the Beast) regards anime as a borderless medium and wishes to bring "surprise and emotion to all."
Polygon Pictures is particularly worth exploring in the context of this question. While the studio has been around since 1983, it was Shiota's ascendance as CEO in 2003 that changed everything. Up until this point, Polygon had been participating solely in Japanese productions. These did include the famous Ghost in the Shell 2: Innocence film, but the scope of what they could participate in was limited. But steadily from 2003, they became more and more involved with Western products, eventually producing the highly successful Star Wars: The Clone Wars series and Tron: Uprising for Disney.
And then, in 2014, after having gained success in America, Polygon began creating animation that resembles anime a lot more. However, although this seems like an attempt to focus in on a Japanese audience, the distribution methods of the studio's productions show that Shiota hasn't betrayed his goal. While he is producing Japanese animation that's being broadcast on Japanese TV and shown in theaters in Japan, he's also working directly with Netflix so that these productions can be shown to the entire world, dubbed and subbed in a variety of languages. This was a similar case to Digital Frontier's Gantz: O, a film released globally on Netflix just three months after screening in cinemas in Japan.
The 3D Animation Production Problem
From this information, it might be easy to take the next mental step to saying that 3D anime is on a fast-track to becoming the typical way to create anime. There are more anime fans outside of Japan than there are within it, so the acceptance and efficiency of 3D animation production can give it the edge. But the problem is that 3D production is incredibly difficult without the infrastructure for it. Japan can produce high quality 3D anime at a reasonable rate, but currently it can't match the huge number of 2D productions being made each season. If you want an example of a 3D anime being made without the proper infrastructure, preparation, or experience, then just watch the 2016 version of Berserk.
3D animation is difficult, time-consuming, and expensive. In fact, it's often used hesitantly within 2D anime because of this, and is most commonly used when a scene can't feasibly be created using 2D animation. It's also worth pointing out that while fans sometimes will notice moments of exceptional 3D animation, they'll always notice when it looks awkward or out of place. People are generally more forgiving towards 2D anime. When 2D anime has issues, it just doesn't move much or the character may look a bit wonky, but in the case of 3D anime with production errors, it becomes very obvious with stiff movements, odd lighting, or inhuman movements.
Obviously, since we're predicting the future, we can't know what the correct answer will be. Personally, I believe it's going to be a very long time before people give up the individuality that 2D anime can exclusively offer. However, that doesn't mean things are going to stay the same. With productions by Ufotable, Kyoto Animation, and Makoto Shinkai showing what can achieved by combining digital technologies and traditional methods, I believe we're going to see more initiatives to bring 2D and 3D together more effectively. We'll probably see more fully 3D series, but they probably won't be able to satisfy the vast majority of anime fans in the same way that 2D series have.
How do you think anime will be made in the future? Will we see more 3D series or do you think they won't catch on?
---
Callum May is on an unending quest to make the anime industry seem cool and interesting. You can follow his journey on The Canipa Effect Youtube channel or follow his Twitter.