The worlds of K-pop and anime have been linked for years, but they've never been quite as intertwined as they are now!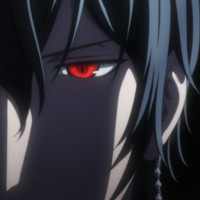 There may never be a better time to get into K-pop than right now, especially if you're an anime fan. As the internet has made things more and more accessible to global audiences, both anime and K-pop seem to be reaching unheard of heights of popularity around the world, with releases of new anime being translated in hours for fans around the world to enjoy, and K-pop groups such as BTS setting the internet on fire with online concerts, their hit single "Dynamite," and their newest album titled BE. Both K-pop and anime have been working on these big breakthroughs for a while and have actually had a lot more in common than most might originally think — anime have had K-pop groups singing opening theme bangers for quite some time now! But how do you get into K-pop? Where do you start? And how can anime help you bridge that gap? Don't worry, we've got you covered.
Of course, like anime, the term "K-pop" is maybe too broad for its own good, with some people using it to refer to almost any musical act from South Korea, regardless of musical style. There's a huge variety to K-pop, ranging from boy and girl bands singing romantic style pop songs and ballads, to heavier, moodier music, hip hop and rap groups. "K-pop" is hugely diverse, but that also makes it pretty hard to get involved with. When you ask your friends who their favorite K-pop group is, you'll get a wide variety of answers, and not necessarily all of them are going to be right for you. So, perhaps the best way to start your journey involves anime, specifically, anime and K-pop collaborations!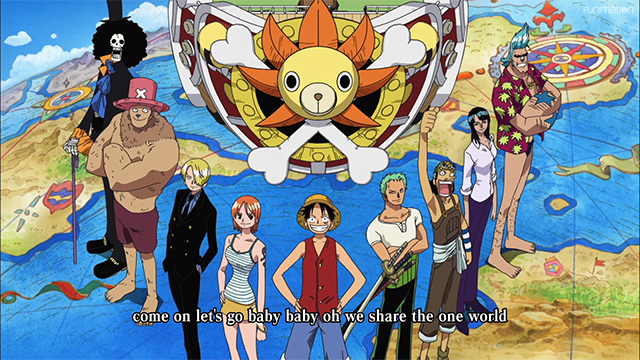 One Piece is a great place to start, thanks to K-pop group TVXQ, known as Tohoshinki in Japan. If you're a longtime fan of One Piece, you probably remember TVXQ's rendition of the classic "We Are!," as well as the 17th ending song "Tomorrow Will Surely Come" and the 11th opening "Share the World." TVXQ also worked on Yo-Kai Watch and a few other anime during their career, but One Piece is likely their most well-known foray into anime-related media. TVXQ broke amazing records thanks to their popularity in Japan, performing at the Tokyo Dome for three consecutive days — the third foreign act to perform there after Michael Jackson and the Backstreet Boys and the first Korean act to do so — and was also the first foreign group to release ten number-one singles in Japan and eight number-one albums.
Although an early 2000's era group, TVXQ has a unique sound and have albums in both Japanese and Korean, meaning there's a lot of interesting material available to sample and give a listen to. The group generally falls into orchestral pop, hip hop, R&B, and rock, but one of their key features is their vocal harmonies. If you want to give their non-anime music a listen, start with "Mirotic," which is perhaps their most well-known song and considered fairly influential to K-pop performers that followed them!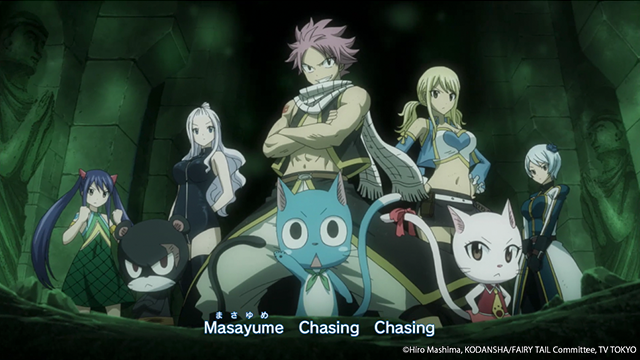 Of course, TVXQ had to take some of those career records from someone, which brings us to a different artist whose link to anime also gives a great starting point to K-pop: BoA! The iconic fourth ending to Inuyasha, "Every Heart," is probably burned into the minds of many anime fans of a certain age, as the image of Kagome pedaling her bike through a starry sky with Inuyasha riding grumpily in the back cycled over BoA's soothing vocal melodies. Fairy Tail fans might remember BoA from the song "Masayume Chasing."
BoA is perhaps truly deserving of her title as Queen of K-Pop, as her success in Japan paved the way for future K-pop singers, male and female, to find success. Her Oricon chart record of six number-one albums has only been tied by two other singers: Ayumi Hamasaki and Utada Hikaru. BoA's vocal style is heavily hip hop and R&B influenced, with much of her discography being dance or pop-oriented. Her ballads, such as "Every Heart," are actually something of an unusual departure from her regular music! BoA's discography is a great way to dip your feet into woman-led K-pop, as there are likely few acts that don't look up to BoA as an aspirational figure!
As for more recent artists, Tower of God's opening and ending singers, Stray Kids, have made a pretty big splash in the K-pop world! Stray Kids is a pretty large group, which allows them to focus on a variety of vocal talent and styles, as listeners likely noticed in their performance of "Top" and "Slump" for the anime.
Unlike some of the other groups mentioned above, Stray Kids mostly focus on rapping, with six of the eight members listed as rap artists. Formed in 2017, Stray Kids is a fairly new group when compared to the likes of Jaejoong, BoA, and TVXQ, but they've already got a solid body of work beneath them. If you found yourself turning up the sound when "Top" started playing, you'll likely find many of their other songs equally amazing — their recent album, GO LIVE, is a must-listen! If you find yourself enjoying rap vocals more than ballads, rock songs, or pop vocals, you'll do pretty well with Stray Kids.
One of the most recent groups in this list — both in terms of working in anime and forming in general — is "Everlasting Shine" performers TOMORROW X TOGETHER, who you likely have had on repeat (you don't need to lie, it's ok!) since the song debuted a few months ago, airing along with Black Clover's September 1 episode. TXT is a five-member group whose musical style is perhaps the most modern pop-oriented style so far. Sharing a label with cultural juggernaut BTS, TXT has managed to make waves for themselves since their debut in 2019 — including a six-city tour of the United States, 2.3 million likes in 24 hours on their debut music video, and even breaking into the Billboard 200 chart with their debut.
TXT's first studio album, The Dream Chapter: Magic, had 4 Billboard ranked hits, and their second EP, Dream Chapter: Eternity, hit Oricon at number 1 on its debut! TXT makes a fantastic jumping on point for anyone interested in K-pop, as their vocal styles and musical influences are fairly diverse, with pop, acoustic, hip hop, and even tropical house music making its way into their songs. As anyone who has been listening to "Everlasting Shine" can attest, their vocal harmony over acoustic guitar and electronic beats make for a memorable and catchy song that is truly unique.
Finally, fans of TVXQ may already know this, but Jaejoong — who sings "BREAKING DAWN" for Noblesse — is a fairly iconic solo artist in his own right. Jaejoong has performed as an original member of TVXQ, as well as in the band JYJ, and as a solo act, with a fairly long and storied career as an artist. He's also an accomplished actor, having been in various Japanese and Korean dramas, and his return to anime with Noblesse marks a pretty big return to form for the singer!
If you listened to some of TVXQ, you're somewhat familiar with his vocal range already, but Jaejoong's solo work falls a bit more on the Rock side of things than Pop — and to perform in a large group, a trio, duo, and as a solo act, is a pretty impressive and interesting lineage as an artist. If you're into Noblesse, now's a great time to get start digging through his discography! And that's not all; Noblesse's ending theme, "Etoile," is sung by the wonderful 7-member group Oh My Girl! Like a few other artists on this list, Oh My Girl's success has come from an ability to reach both Korean and Japanese audiences, with their Japanese debut in 2019 helping garner them even more fans and attention. Oh My Girl's comeback so far has been a huge success, including winning a few awards and, of course, landing the ending theme to Noblesse!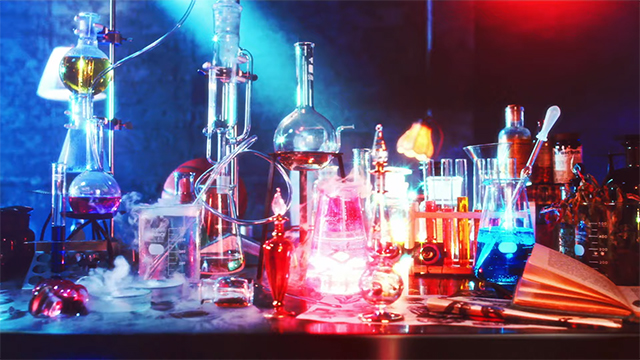 Of course, this list is only a start to your K-pop journey. Once you've tried your hand with some of these groups, there are so many other amazing artists out there waiting for you to discover them and what they have to offer. But if you've found yourself putting "Slump," "Top," "Everlasting Shine," "BREAKING DAWN" and "Etoile" on repeat, we think it's time to truly embrace your burgeoning love for K-pop and get out there and find some songs to add to your playlists; after all, you can't just listen to the same five songs on repeat forever, right?
Are you a K-pop fan or a newcomer? Do you have a favorite song or performer, or someone you want to see work with your favorite anime? Let us know in the comments!
---
Nicole is a frequent wordsmith for Crunchyroll. Known for punching dudes in Yakuza games on her Twitch channel while professing her love for Majima. She also has a blog, Figuratively Speaking. Follow her on Twitter: @ellyberries. Life goes on.
Do you love writing? Do you love anime? If you have an idea for a features story, pitch it to Crunchyroll Features!