That win has us flying high but that nostalgia has us crying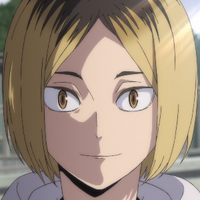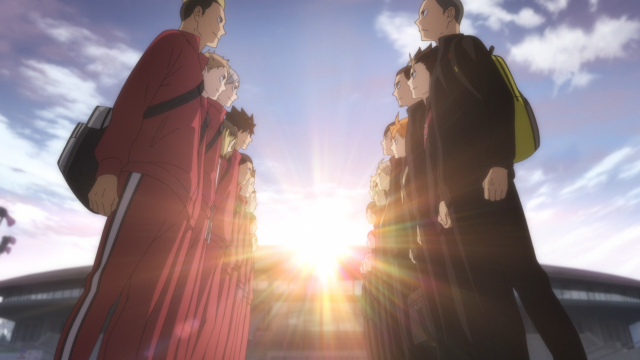 WARNING: Spoilers for the Haikyuu! finale ahead
Haikyu!! TO THE TOP Episode 25 "The Promised Land" has been released, leaving us tearful and wanting more. Find out all about the season finale and what the fans had to say.
We begin with the closing scene from "Monster's Ball." The parallelism to the first season leaves us breathless. Fans might remember Kageyama's monologue before his and Hinata's final quick against Aoba Josai: "This position … This timing … This angle … It's perfect." Now, we hear the same words, but from Astumu Miya, and it is Karasuno's first-year duo that shuts down the minus-temp quick.
This isn't the only time in the episode where our nostalgic heartstrings are plucked and pulled. Later on in the episode, we hear the first opening theme of the first season, "Imagination" by SPYAIR begin to play. And it feels as if we're finally now beginning the climax set up in the first season: The Battle between the Crows and Cats.
The battle is different from any other the Crows have faced thus far — they are depicted as the overwhelming favorites, having bested Aoba Josai, Shiratorizawa's Ushiwaka, and the Miya Twins. Akane Yamamoto (Taketora Yamamoto's sister) overhears several comments that Nekoma is a bland team that may not put up much of a fight in the upcoming game. She vows that these doubters will eat their words. How will Karasuno handle the pressure now that they are no longer the underdogs and greatness is expected from them?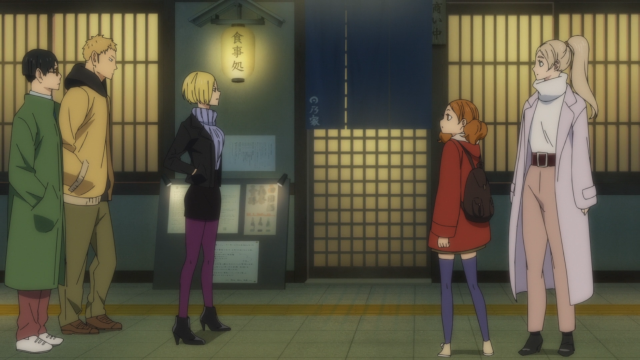 We're left with a lot of questions, eagerly awaiting the climactic next season of the Haikyu!! series. Let's see how the fans reacted!
are you guys ready for the battle of the trash heap?#hq_anime#Haikyuu pic.twitter.com/bn1VTl7Csx

— akhie ㋛︎ // is just a yellow lemon tree (@KRAPIKAWA) December 18, 2020
Ahhhh I wish Haikyu was going straight into the next season ???? pic.twitter.com/CsmBS7XISJ

— Annj ⁷ (@sleepii_kiwii) December 18, 2020
Nekoma's next!!!

Can't wait for season 5!!!!!!!!!!!! #Haikyu

— J e n (@jheynie) December 18, 2020
i already can't wait for this match #haikyu pic.twitter.com/G6cdFiP35V

— z ☆彡 (@dreaminzz) December 18, 2020
I NEED SEASON 5 RIGHT NOW. #haikyu

— erica;; (@e_tse) December 18, 2020
NO WORDS FOR THIS EPISODE. SEE YOU SOON SEASON 5 #haikyu #haikyuu pic.twitter.com/drRG5d939c

— ☆ ???????????? | missin haikyu!! ???? ☆ (@akxashikeiji) December 18, 2020
cant wait for the next season !! <3pic.twitter.com/wIpjDbcCTM

— renataᴴ 'tsukki and the others'???? (@tatagtorres) December 18, 2020
What did you think of the final episode of the season? Let us know your spoiler-free thoughts in the comments below!
Annie is a columnist for Crunchyroll Features. She may have cried during that last episode of Haikyu!!. She also runs Annieme. Follow her @anniemeaddict.
Do you love writing? Do you love anime? If you have an idea for a features story, pitch it to Crunchyroll Features!