Actor weighing his options after he hangs up Batman's cape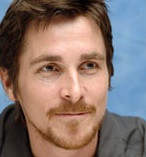 Christian Bale will finally be able to put away the cape and cowl once The Dark Knight Rises wraps later this fall, but the options for what's next are certainly robust. Among them, a role as the villain in Spike Lee's take on Oldboy.
Spike Lee was confirmed as the Oldboy director last month, pushing the US spin on Park Chan-wook's 2003 film—based on Garon Tsuchiya and Nobuaki Minegishi's manga—into even higher profile territory. Now it sits among other heavy hitters Bale has to consider, including the Clint Eastwood-directed remake of A Star is Born, Michael Mann's Gold, Scott Cooper's Out of the Furnace, and Darren Aronofsky's biblical epic, Noah.
With The Dark Knight Rises wrapping in November, Bale wouldn't be free until the beginning of the year, when most of the aforementioned films are scheduled to start shooting. For the time being, enjoy picturing him in the shoes of Oldboy's antagonist.
Via Variety