Activision announces new title for 2012, but has not revealed details on setting or characters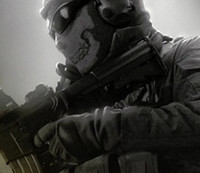 Activision is planning on having a new Call of Duty game out in 2012.
In all seriousness, this isn't a surprise to anyone, as we've had annual Call of Duty games since Call of Duty 2 back in 2005. No, really:
Call of Duty hits in 2003, giving us a surprisingly realistic and emotional take on WWII.
Call of Duty 2 is a launch title for the XBox 360 in 2005.
Call of Duty 3 releases in 2006, with gamers having killed more Nazis than were actually killed in WWII by this point.
Call of Duty 4: Modern Warfare starts up a new series and revitalizes the franchise in 2007.
Call of Duty: World at War revisits WWII in 2008.
Call of Duty: Modern Warfare 2 blows the world up in 2009.
Call of Duty: Black Ops changes settings to the Cold War in 2010 and became one of the best-selling video games ever in the US.
Call of Duty: Modern Warfare 3 just came out this past week to rave reviews and commercial success.
Activision releasing Guitar Hero and Tony Hawk games every year killed those two franchises, but it seems that Call of Duty is still going strong. Next time, tune in as we cover brand new Call of Duty-branded breakfast cereals, Chef Boyardee pasta, and this delicious Call of Duty Mountain Dew Game Fuel I'm drinking right now.
No really, I am.
What do you think about a new Call of Duty already being announced for next year? Will they return to the Cold War setting of Black Ops, or will we be going farther back to do Call of Duty: Gettysburg? Honestly, that sounds kind of awesome.
via 1UP
Thanks to darkdeath174 for pointing out a mistake I made!