Ubisoft announces the next numbered chapter in its franchise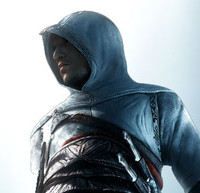 Assassin's Creed is currently Ubisoft's hot-hot franchise, so of course it's been getting the annual treatment. This may have proven divisive for some, but sales are racking up, and Ubisoft has announced the next in the series for October 30.
No "Revelations," "Brotherhood," or other similar subtitles (that we know of) this time around. The next game is Assassin's Creed III. According to Ubisoft CEO Yves Guillemot, the team has been working on it for three years.
If what was reported last November holds true, Assassin's Creed III should finally wrap up modern-day protagonist Desmond Miles's sprawling story. Nothing else beyond the title and release date are known, however, so we'll just have to wait to find out.
Via Game Informer