Over 1200 respondents forecast the game industry's weather.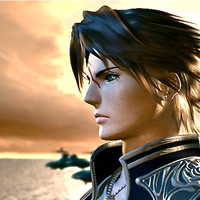 The Japanese website Gajetto Tsuushin (Gadget News) reported that Game Club Jpn held a poll from July 3rd to July 23rd asking the future of the Japanese gaming industry, especially when compared with how well the foreign gaming industry is doing in Japan. They received 1279 respondents.
Results:
Very sunny: 2%
Sunny: 2%
Sunny but occasionally overcast: 24%
Cloudy: 31%
Cloudy with occasional showers: 21%
Rain: 10%
Thunderstorms: 9%.
There were few extremely optimistic results, but the slightly optimistic "Sunny but occasionally overcast" result came in with nearly a quarter of the respondents. However pessimism stood out with 40% ranging from slightly pessimistic to extremely pessimistic.
They also asked the forecast for the foreign game industry in Japan.
Results:
Very sunny: 4%
Sunny: 16%
Sunny but occasionally overcast: 41%
Cloudy: 22%
Cloudy with occasional showers: 10%
Rain: 4%
Thunderstorms: 4%.

Another question was, "Do you think the Japanese game industry is something the Japanese can show pride in the world over?"
Results:
Strongly agree: 24%
Agree: 34%
Slightly agree: 32%
Don't agree: 10%

Finally, they asked to compare the quality of game software between Japan and its foreign competition.
Results:
Japanese games far surpass foreign games: 4%
Japanese games slightly surpass foreign games: 11%
About the same level: 20%
Foreign games slightly surpass Japanese games: 31%
Foreign games far surpass Japanese games: 33%.
The results certainly indicate that the Japanese game fans tend to a pessimistic view of the Japanese game industry. Do you feel the same way?
And if such a poll were held in the U.S., do you think the U.S. games would do better than Japanese games did in Japan?