2nd season will premiere on April 4th at 10:30am Pacific Time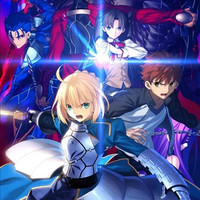 The first six-disc Blu-ray box set of Fate/stay night [Unlimited Blade Works], which contained the 13 episodes of the TV anime first season aired in Japan from October to December 2014, was released on March 25. Regardless of the high price of 42,210 yen (*the list price/about 350 US dollars), it easily topped the weekly Blu-ray sales chart selling 34,000 units in its first week.
It was the highest-price winner in the history of the Blu-ray sales chart since 2008 when it launched, the previous record holder was Fate/Zero Blu-ray Disc Box I released in March 2012 at the price of 39,990 yen (334 US dollars).
The highly anticipated second season of Fate/stay night [Unlimited Blade Works] is set to broadcast every
Saturday starting on April 4, 2015 at 10:30am Pacific Time for premium members, with free members able
to watch one week later. It will be available to Crunchyroll audiences in North America, Central America,
South America, Australia, New Zealand, United Kingdom, Ireland, and Asia excluding China, Korea, India.
"Fate/stay night [Unlimited Blade Works]" 1st Blu-ray box set
Main visual for the first season
via: Listenmusic
(C) TYPE-MOON, ufotable, FSNPC