Crunchyroll has announced a set of additions to is libray of streaming anime today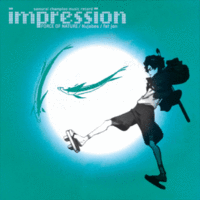 Crunchyroll has announced a set of additions to its library of streaming anime today. As of tonight, Samurai Champloo, Deadman Wonderland and Black Butler have been added, while the territories in which Ninja Slayer is available have expanded.
Summary:
Mugen is a ferocious, animalistic warrior with a fighting style inspired by break-dancing. Jin is a ronin samurai who wanders the countryside alone. They may not be friends, but their paths continually cross. And when ditzy waitress Fuu gets them out of hot water with the local magistrate, they agree to join her search for the samurai who smells like sunflowers.

US, Canada, South Africa
2)
Black Butler
Summary:
Ciel Phantomhive is the most powerful boy in all of England, but he bears the scars of unspeakable suffering. Forced to watch as his beloved parents were brutally murdered, Ciel was subsequently abducted and violently tortured. Desperate to end his suffering, the boy traded his own soul for a chance at vengeance, casting his lot with the one person on whom he could depend: Sebastian, a demon Butler summoned from the very pits of hell. Together, they'll prowl the darkest alleys of London on a mission to snuff out those who would do evil.

US, Canada
3)
Deadman Wonderland
-
Summary:
Ganta is convicted of a crime he didn't commit. He's locked up in Deadman Wonderland, where prisoners are forced to fight gladiatorial battles for tourists.

US, Canada, South Africa


Gaining additional territories (In addition to all previous):


------Scott Green is editor and reporter for anime and manga at geek entertainment site Ain't It Cool News. Follow him on Twitter at @aicnanime.