The event is now accepting requests for the songs that the fans want to hear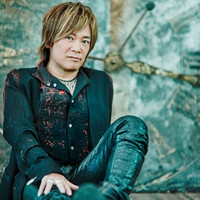 56-year-old anison singer Hironobu Kageyama made his professional singer debut in 1977 when he was 16, as the vocalist of legendary Japanese rock band LAZY. After the band went its separate ways in 1981, he has performed numerous anime/tokusatsu/game theme songs as a solo singer (and also as a member of JAM Project), such as "Dengeki Sentai Changeman" (1985), "Saint Shinwa ~Soldier Dream~" (1988/Saint Seiya) and "CHA-LA HEAD-CHA-LA" (1989/Dragon Ball Z). In his 40-year career, he has released 72 solo singles and nine original albums.
To cerebrate his debut 40th anniversary this year, Anipara Ongakukan, an anime music TV show hosted by him for the Kids Station Channel since 1998, will hold a special event titled "Anipara Ongakukan ~KAGEYA-MATSURI~" at Toyosu PIT in Tokyo on May 7. In addition to Kageyama himself, his JAM Project fellow Masaaki Endoh, angela, Kaori Oda, and Gero are scheduled to join the event.
The official website for the program is now accepting requests for the songs that the fans want to hear
at the event. You can send your request from this web form.
After the event, he will hold two solo concerts for the anniversary at Namba Hatch in Osaka on September
1 and at Nakano Zero Main Hall in Tokyo on September 3. He is also set to perform the ED song "Stellar
Compass" for the upcoming spring 2017 TV anime ID-0.
Hironobu Kageyama
"Anipara Ongakukan ~KAGEYA-MATSURI~"event logo
"Anipara Ongakukan" regular members
Source: Kids Station press release