JAM Project performs the OP song " EMG," Masami Okui sings the ED "Sophia"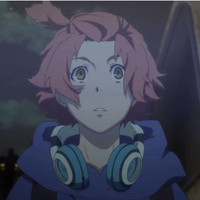 The official Japanese website for Garo -Vanishing Line-, the third TV anime series from the Garo tokusatsu/anime franchise created by Keita Amemiya (Kamen Rider ZO, Zeiram), today released a 60-second new trailer introducing its main characters for October 6 premiere in Japan. It was initially introduces as an original anime Vanishing Line in August, but today it is revealed as a part of the long-running Garo franchise that launched in 2005.
2nd trailer
The first TV anime series Garo -Honoo no Kokuin-/Garo: The Animation was aired for 24 episodes from
October 2014 to March 2015, then the second series Garo -Guren no Tsuki-/Garo: Crimson Moon followed
with 24 episodes from October 2015 to April 2016. MAPPA (Yuri!!! on Ice, In This Corner of The World) has
worked on anime production of all three series.
Park Sunghoo, who has worked on the first series and the feature film Garo -Divine Flame released in May
2016 as animation director, makes his TV series directorial debut. Kiyoko Yoshimura (Cardfight!! Vanguard
G) works on series composition, Takashi Okazaki (Afro Samuri) provides the original character designs,
Tomohiro Kishi (91Days) serves as anime character designer/chief animation director.
The OP song "EMG" is performed by five-member anison super group JAM Project, and the song will be
included in their upcoming 5th original album "TOKYO DIVE" to be released on October 18. Meanwhile,
the ED song "Sophia" is sung by singer-songwriter Masami Okui, the female member of JAM Project.
It will be released her 45th solo single from Lantis on November 22.
Key visual
新アニメ「牙狼<GARO> ーVANISHING LINE」の公式サイトはこちらhttps://t.co/Bd2WZTVIOF 随時最新情報をお届けてしていきます! #anime_garo #牙狼VL pic.twitter.com/OSAh3ycZ84

— GARO-VANISHING LINE- (@anime_garo) 2017年9月8日
1st trailer
Source: TV anime "Garo -Vanishing Line-" official website
(C)2017 "VANISHING LINE" Keita Amemiya/Tohoku Shinsha