Mamoru Miyano to attend world premiere being held on July 5th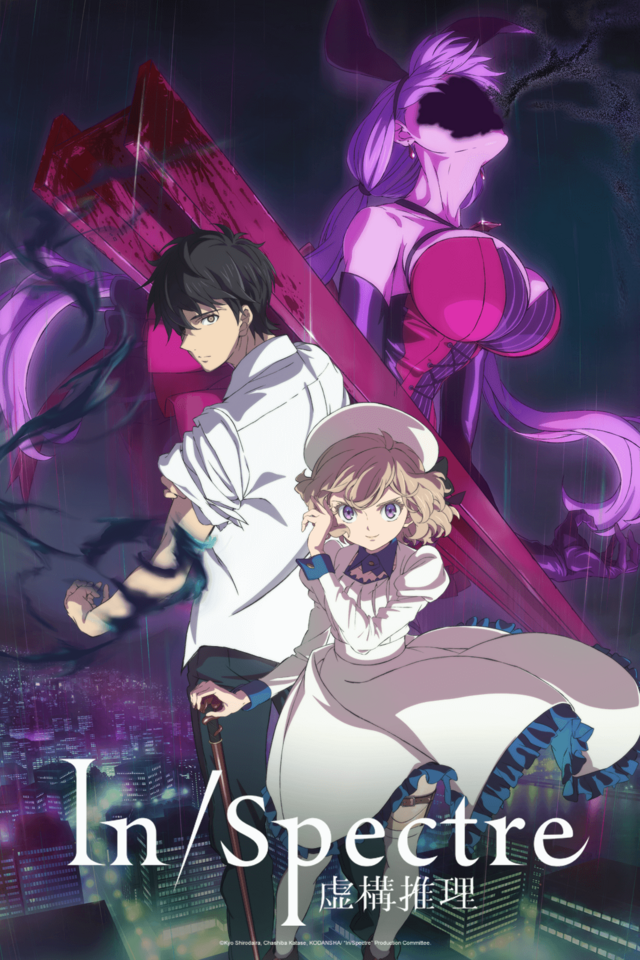 Crunchyroll is excited to announce its latest co-production, In/Spectre, premiering in January 2020. The series is adapted from the light novel of the same name written by author Kyo Shirodaira and will feature an opening theme written and performed by Uso to Chamaeleon. The first trailer can be seen below.
To celebrate the announcement, In/Spectre will have its official premiere during Anime Expo on Friday July 5th from 4-5:30PM with voice actor Mamoru Miyano, who will feature in the series as one of the protagonists. The details for the Anime Expo premiere are below:
Crunchyroll Presents:World Premiere with Mamoru Miyano - In/Spectre
Description: What do you get when you cross romance and mystery with the supernatural? You get In/Spectre, an upcoming TV anime based on the light novel series written by Kyo Shirodaira! Be the first to watch this Crunchyroll co-production title with Mamoru Miyano, the voice actor for one of the main characters!

Room: LP2 (JW Marriott Los Angeles - Platinum Ballroom)

Capacity: ~1700

Date: Day 2 - Fri, July 5, 2019

Time: 4:00 PM - 5:30 PM
Stay tuned to Crunchyroll for more details on In/Spectre and we hope to see you at the premiere!