The 92-minute adaptation attracted 1.6 million audience in France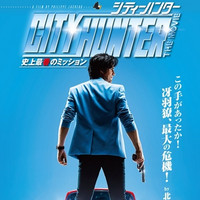 With a teaser poster visual and a 30-second teaser trailer, it is announced today that Nicky Larson et le Parfum de Cupidon (Nicky Larson and the Cupid's Perfume), Philippe Lacheau-directed live-action film adaptation of Tsukasa Hojo's City Hunter action comedy manga, is set to be released in Japan in November 2019. The 92-minute film starring Philippe Lacheau as Nicky Larson (Ryo Saeba) was released in France in February 2019, and attracted 1.6 million audience according to the JP visual and trailer.
The film's Japanese title is "City Hunter THE MOVIE: Shijyou Saikou no Mission (The Greatest Mission in The History)." The Chinese character "香" in the title used instead of the right character "高" has the double meaning of "香水 (perfume)," which is the key item in the story, and the name of the protagonist Ryo's partner, 槇村香/Kaori Makimura.
Teaser poster visual: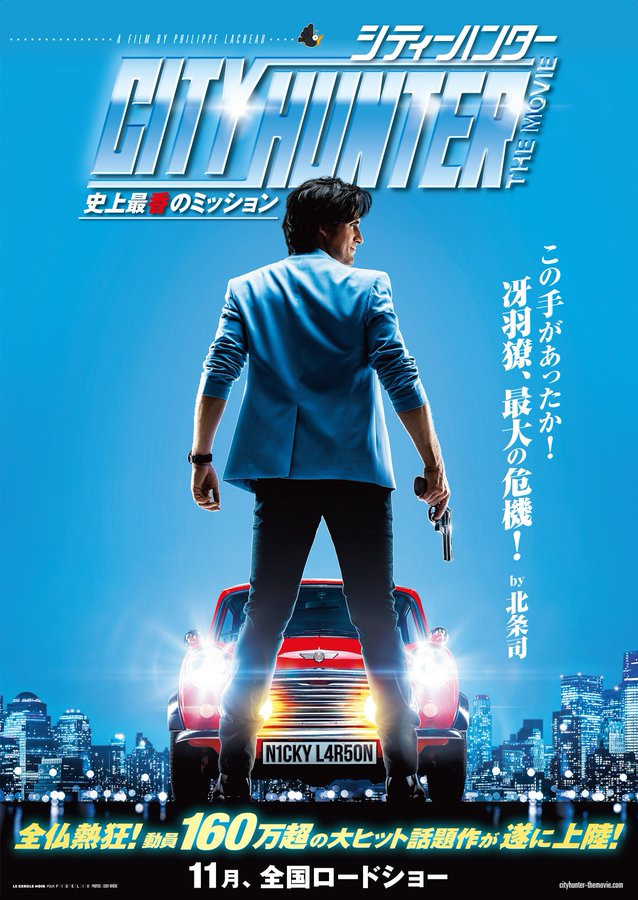 Σ⊙ᦁ・・・・
#実写シティーハンター
 ポスタービジュアル公開!

\????さらに❗️/
公開を記念して、非売品ポスターを【10名様】にプレゼント???? ※8/22(木)〆切

????@cityhunter_2019 をフォロー
????告知ツイート????????をRT
????応募フォームへ入力https://t.co/mKliClYsKN

続報にもご期待ください❗️ pic.twitter.com/MFs3ilnSCi

— シティーハンターTHE MOVIE 史上最香のミッション (@cityhunter_2019) August 16, 2019
Teaser trailer featuring TM Network's "Get Wild" (The first OP the me for the City Hunter TV anime):
---
Original French poster visual: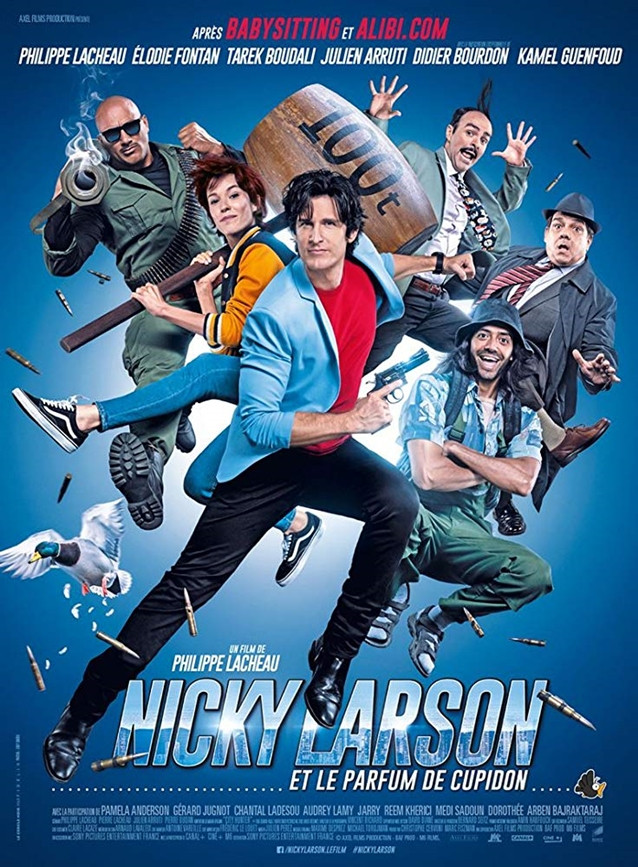 Original French trailer:
---
Source: "City Hunter THE MOVIE: Shijyou Saikou no Mission" official website / Twitter
(c)AXEL FILMS PRODUCTION - BAF PROD - M6 FILMS