Previous record set by copy of 1987 Mega Man, also for NES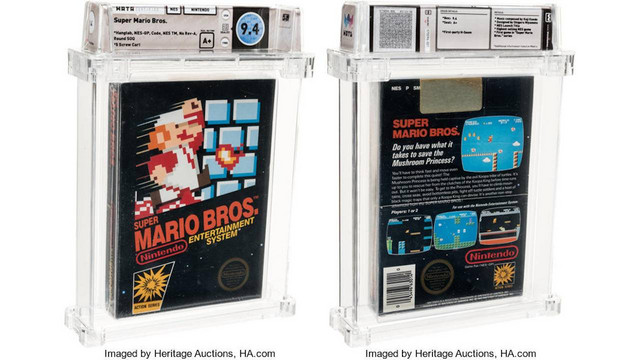 Heritage Auctions, an auction house based in Dallas, Texas specializing in pop culture memorabilia auctions has announced that it has set a new bidding and auction sales record for the sale of a highly-graded boxed and sealed video game, with the retail version of Super Mario Bros. for the Nintendo Entertainment System having been bid and won for an unheard of $114,000 on Friday, July 12th. The auction house previously set the record for the winning bid on highly graded boxed and sealed copies of video games with a copy of the 1987 Mega Man game for the same console being sold for $75,000 in 2019.
With the shifts in video game collecting culture focusing less on complete librarires and focusing more on the hunt for sealed and unsold copies, along with unreleased hardware, this recent development underscores how the demand for such product is being driven by both nostalgia and bragging rights, rather than any intrinsic value that such items entail. Would you pay such an amount for a sealed complete older video game?