We spoke with the light novel illustrator and character designer about how they brought the characters of Re:ZERO from words to illustrations (and beyond)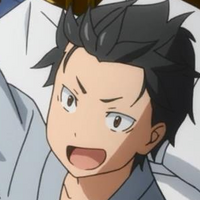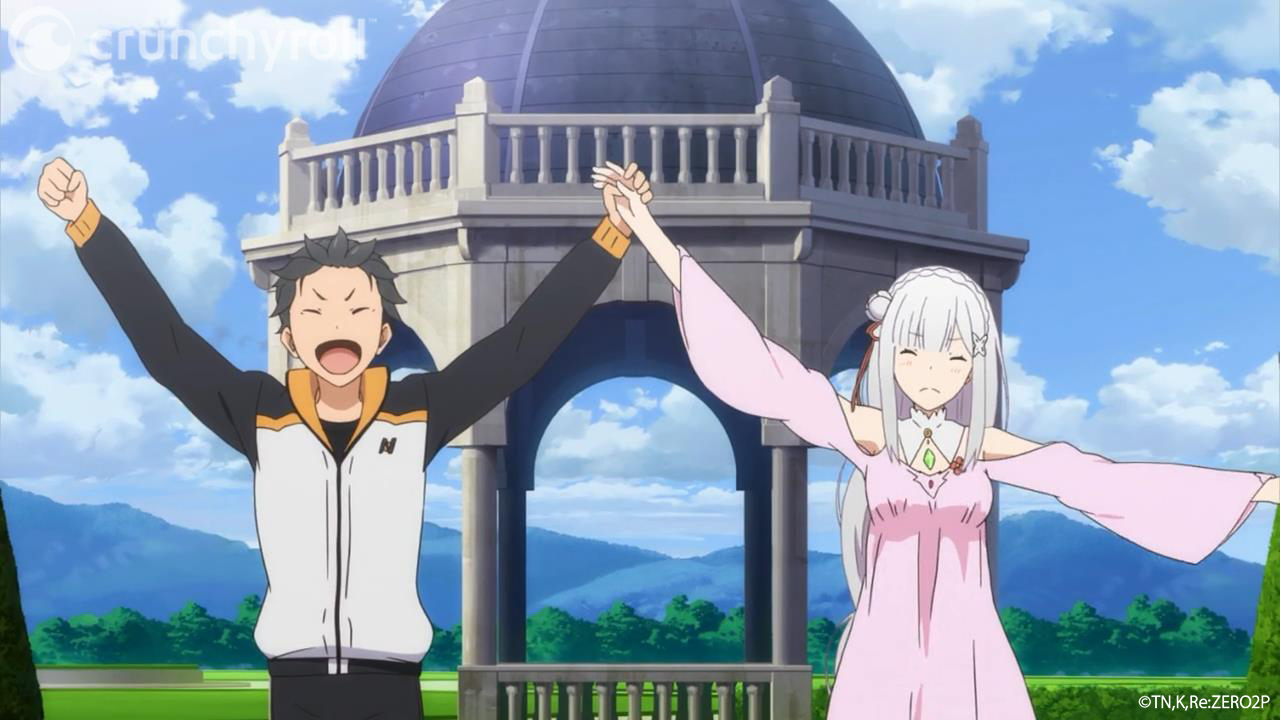 There's something very special about Re:ZERO -Starting Life in Another World- and it starts with the characters, both inside and out. We were lucky enough to speak to Shinichirou Otsuka, the illustrator behind the light novels — who is also the original character designer on the series — on their methods in creating the characters, their favorite designs, and about the upcoming video game Re:ZERO -Starting Life in Another World- The Prophecy of the Throne!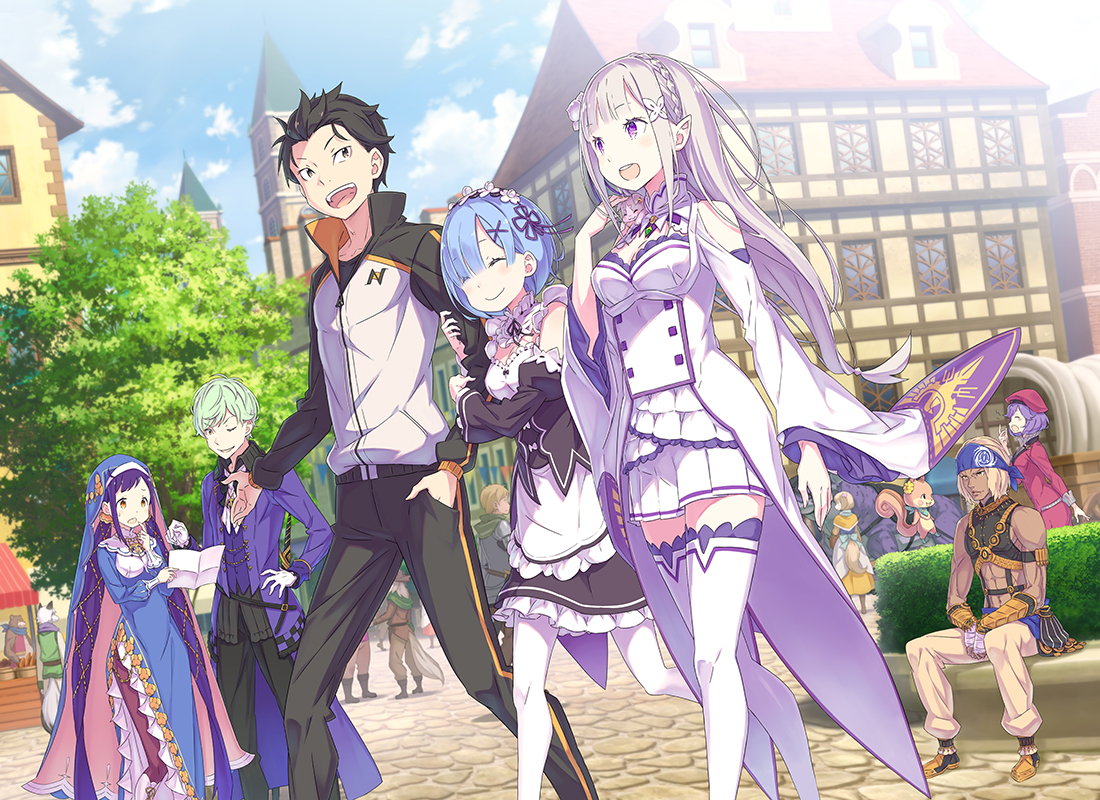 What's is your process for designing characters for Re:ZERO -Starting Life in Another World-?
I receive character reference sheets from Nagatsuki-sensei detailing each character's personality, background, and descriptions of their appearance as imagined by him, then I work on the designs while trying not to stray too far from them. Though, I do add a bit of my own playful touches or personal twists to them. (laughs)
What inspires you when designing a character?
I would say any and every type of entertainment content that I've touched on until now. Movies, anime, games, music, light novels, illustrations, etc. I'm not able to create anything from "zero."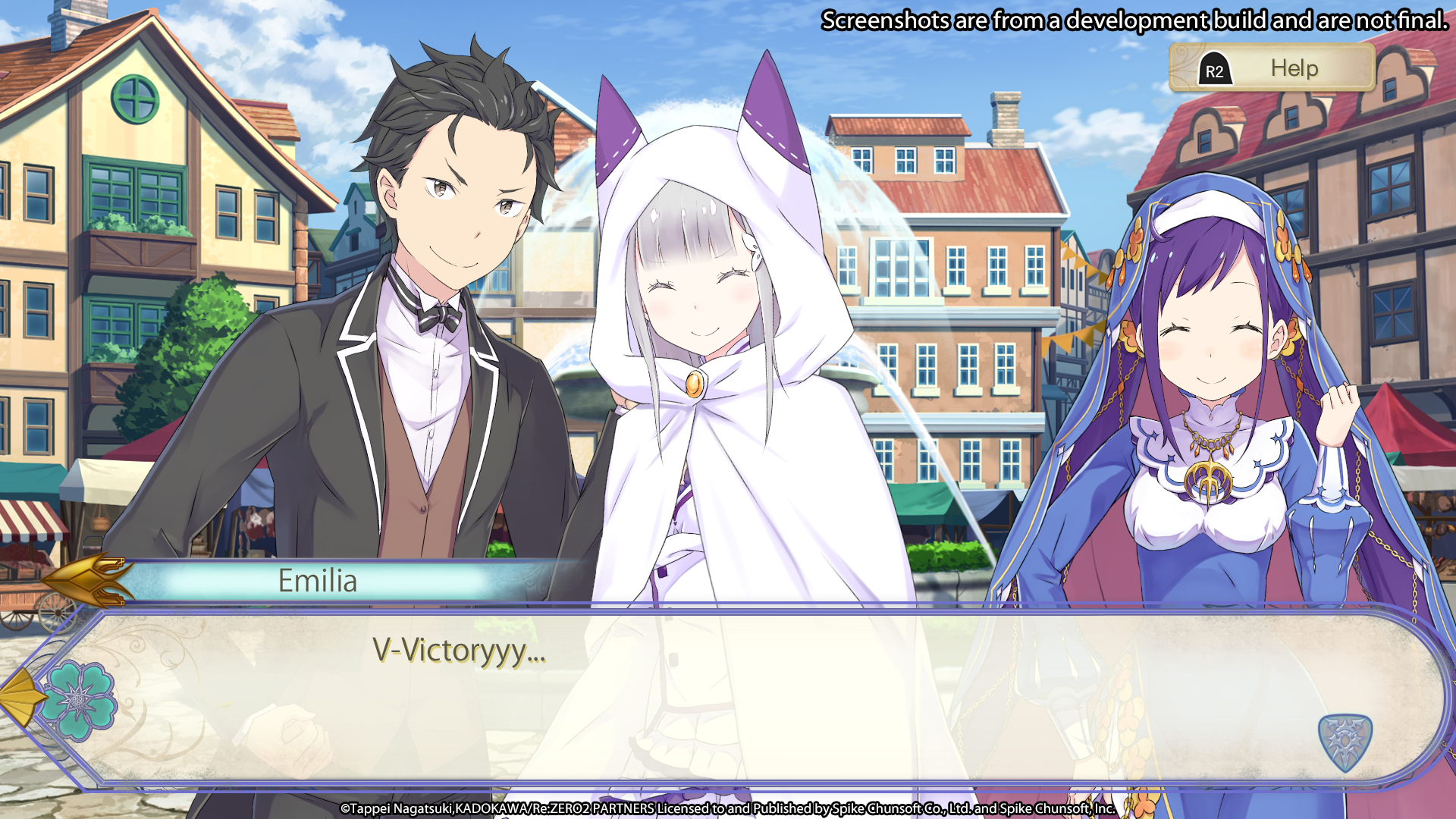 From Re:ZERO -Starting Life in Another World- The Prophecy of the Throne video game
Nagatsuki-sensei said in a tweet earlier this year that he loved all the outfit changes Emilia goes through in the series. What is your favorite outfit that she wears? And why?
The anime saw Emilia changing outfits quite frequently, but I only drew about three different outfits for her in the light novel version. (laughs) It was very difficult designing Emilia's standard outfit, and I feel an emotional attachment to it because of that so that one is my favorite.
How different was designing for a game over a book or anime series?
For this title, I received the character documents from Nagatsuki-sensei just like I did for the light novels, so the general workflow was exactly the same.
Who was your favorite character to design? And why?
Felt. Personally, I find her easy to draw, so her design took me less than an hour to finish. She's a good example of the fact that the time spent working on a design isn't necessarily proportionate to a good one.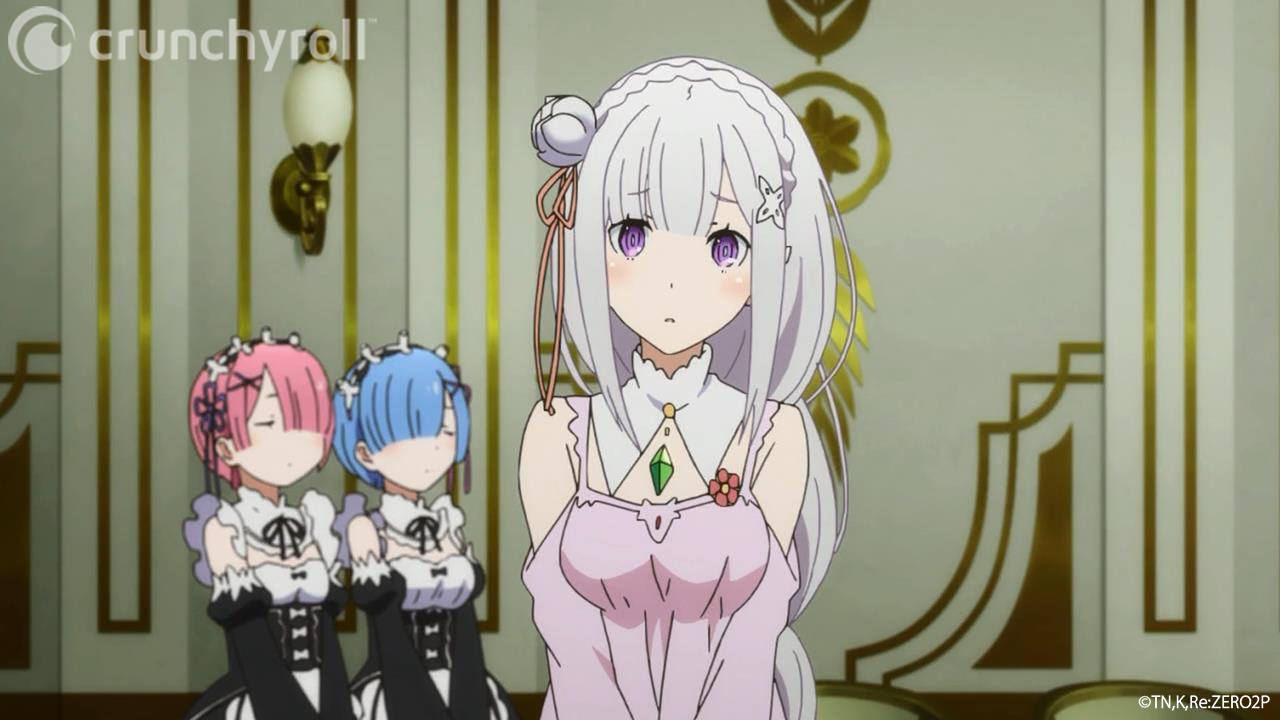 On the other side, who was the hardest character to design? And why?
Emilia. She's the main heroine, and there was a lot of pressure to make her design unique and charming as I took in Nagatsuki-sensei's feedback. I remember racking my brain over it for several days. It was rough …
What was your inspiration behind the new character Melty?
I added Arabian elements to Melty's habit that were based in part on her character's background. Then I added the symbol of klutzy characters, the ahoge (cowlick), and that was that.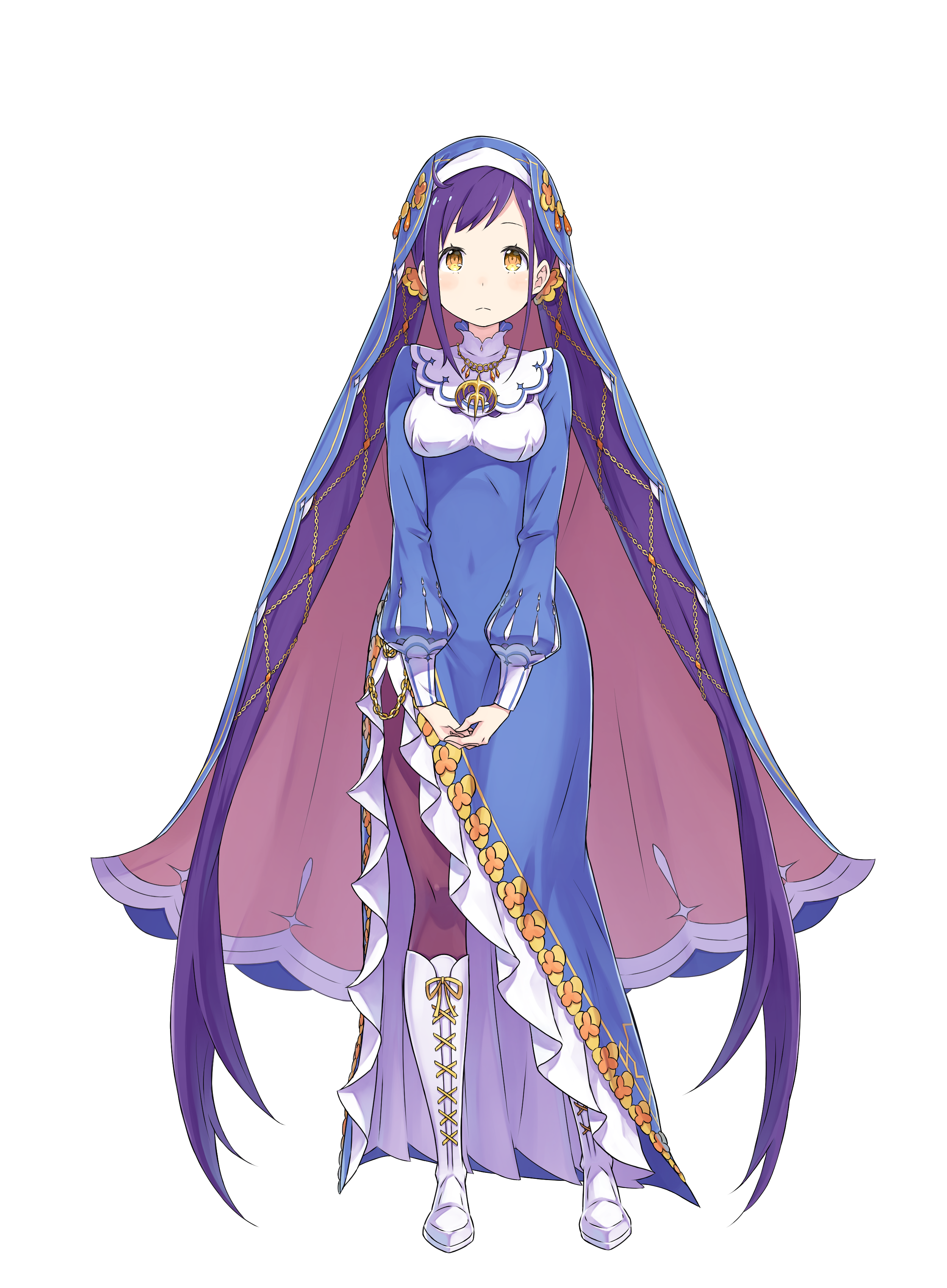 Are there any hidden details in the character design that speak to each character's personality? Or any hints to fans of the light novel or anime in the designs?
I do subtly add elements that represent characters' relationship to one another, but not to the extent that they would spoil anything. In particular, one of the new characters for this title has secret design elements of a character that appears in the original works.
What is it like seeing the characters you design in animated form, whether it's a game or in an anime?
I often include frilly components in character designs that would look good in motion, so it makes me very happy to see them moving as I imagined they would in anime and games. It must be hard for the animators to animate though, so I do feel a bit bad about that …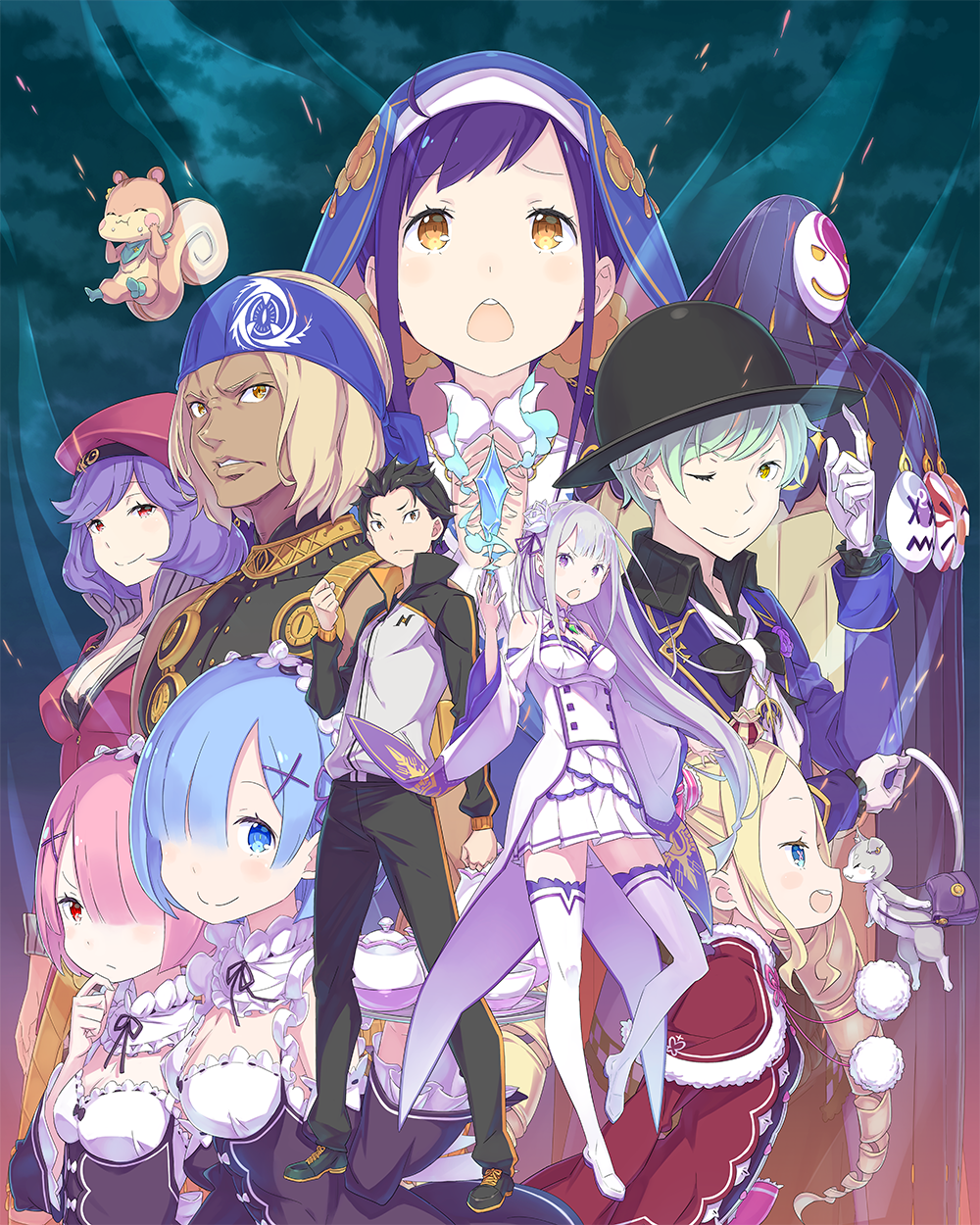 We would love to thank Spike Chunsoft for their support for this interview, Re:ZERO -Starting Life in Another World- The Prophecy of the Throne releases on Steam, PlayStation 4, and Nintendo Switch on January 29, 2021, in North America, and February 5, 2021, in Europe. Visit the official website for more information!
The first part of the second season of the Re:ZERO -Starting Life in Another World- TV anime series just finished airing, with the second part scheduled for January 2021. You can watch the entire anime right here on Crunchyroll!

---
Daryl Harding is a Japan Correspondent for Crunchyroll News. He also runs a YouTube channel about Japan stuff called TheDoctorDazza, tweets at @DoctorDazza, and posts photos of his travels on Instagram.
Do you love writing? Do you love anime? If you have an idea for a features story, pitch it to Crunchyroll Features!