The Coalition of Asian Pacifics in Entertainment (CAPE) shares a PSA directed by Over the Moon Producer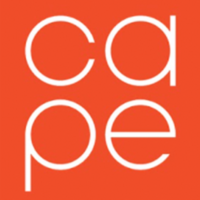 It is Asian American and Pacific Islander Heritage Month (AAPIHM), and, in the wake of a very difficult year for the AAPI community, it is more important than ever to celebrate and support Asian Americans and Pacific Islanders in the US. Anime is an art form that originates from and is deeply tied to Japan, and, frankly, Crunchyroll wouldn't exist without the artistry, storytelling, and passion from artists and producers all across Japan, as well as China, Vietnam, Korea, and beyond. We here at Crunchyroll are dedicated to supporting and standing with the AAPI community. We have made a donation to The Chinese Progressive Association, a non-profit based in our home town, San Francisco, dedicated to organizing and empowering the low-income and working class immigrant Chinese community in San Francisco.
Beyond that, we also want to celebrate the community! Behind so many of the anime, television series, films, and video games we love are amazing artists and storytellers who are part of the AAPI community. In honor of Asian American and Pacific Islander Heritage Month (AAPIHM), we are proud to share Awakening, a celebration of Asian-American artists whose work has changed the world. Directed by Peilin Chou, Oscar® Nominated producer of Over the Moon, courtesy of the Coalition of Asian Pacifics in Entertainment (CAPE).
Featuring: Daniel Dae Kim, Bowen Yang, Phillipa Soo, Ken Jeong, BD Wong, Cathy Ang, Jen Yuh Nelson, David Henry Hwang, Jinko Gotoh, Janet Wu, Henry Yu, Ronnie del Carmen, Sanjay Patel, Megan Dong, John Aoshima, Gennie Rim, Peilin Chou and Helen Park.
This past March, the morning after the incidents in Atlanta, like many I felt horrified, angry and completely helpless. I wanted so badly to take action, and figure out a way to contribute something positive, but I felt overwhelmed and paralyzed about what any one person could do in the face of such senseless acts and so much hate. After a day of reflection, as a filmmaker and producer, I decided to approach this the only way I knew how—by telling stories.
So I reached out and rallied some friends and colleagues in the animation industry (and beyond!) to create this piece. Awakening is an anthemic celebration of Asian America. It is a #StopAsianHate PSA that acknowledges the ongoing frustrations the Asian American community has faced, particularly over this past year, but at its heart, it is an uplifting and empowering piece celebrating Asian Americans, with a spotlight on artists whose work has changed the world.
Pelin Chou, Director
---
We have included a list of AAPI-focused organizations below if you are interested in donating or learning about more ways to support the AAPI community.
Regional
National