"Season 2" of the crossover OVA lands in September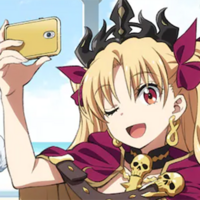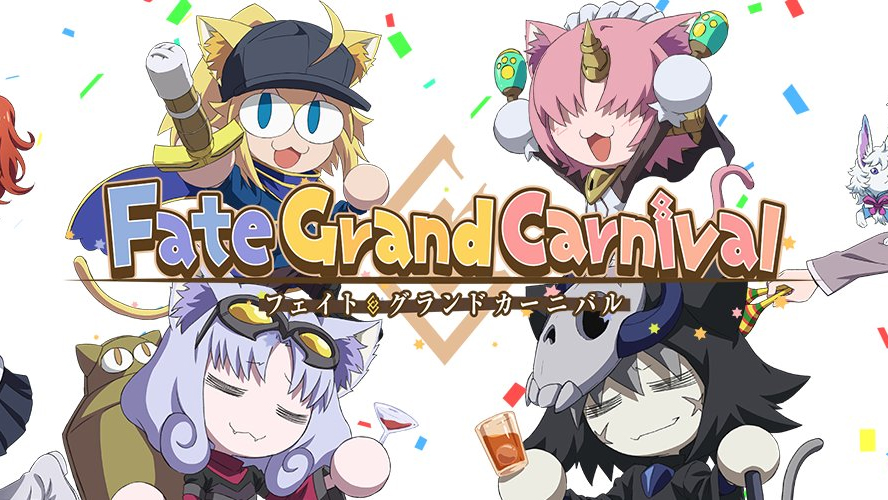 It's beach time!
A new key visual has just dropped for Fate/Grand Carnival, the Carnival Phantasm treatment of TYPE-MOON's smash hit franchise Fate/Grand Order. The second episode (or "season") of the two-part OVA takes Gudako and her Servants to the seaside for more misadventures.
The new key visual focuses up on a selfie-conscious Ereshkigal alongside Osakabehime, who looks like she'd rather be anywhere else. Girl-tyle Ritsuka Fujimaru and Mash Kyrielight also appear in the art, with some of the Neko Arc contingent bringing up the rear.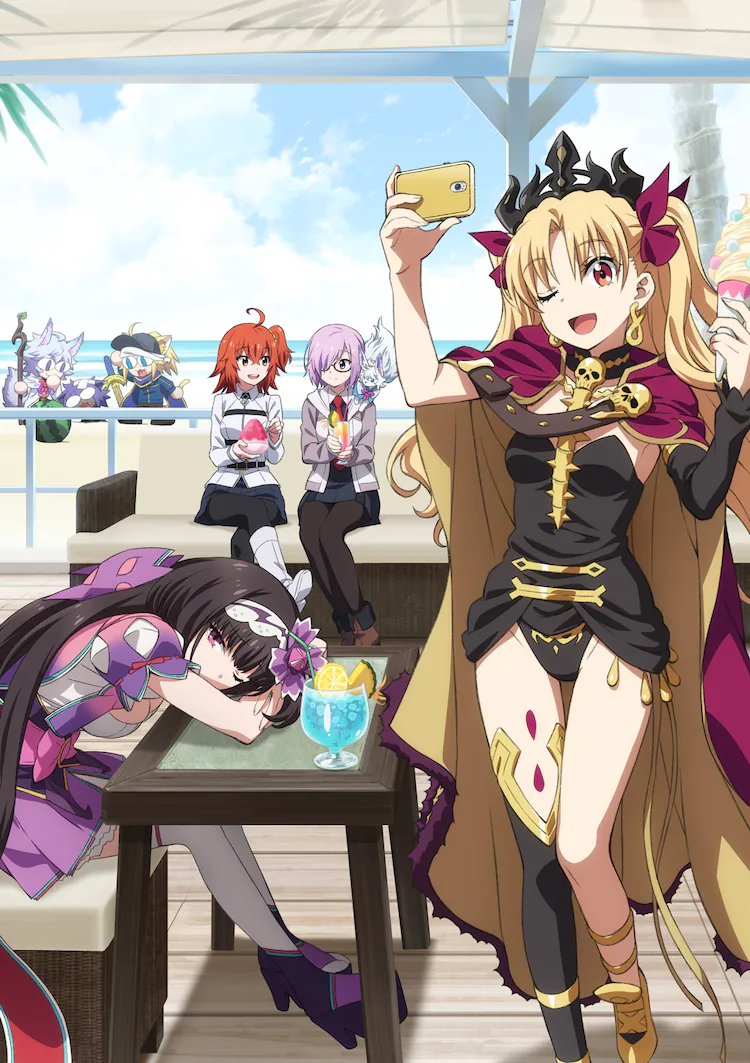 The first half of Fate/Grand Carnival premiered as part of TYPE-MOON's 2020 New Year's Eve special. Part 2 promises an ever-increasing number of fan-favorite Fate/Grand Order Servants from all across the mobile game, played by their original voice actors.
Fate/Grand Carnival Season 2 comes to DVD and Blu-ray in Japan on September 29, pushed back from its original August 25 release.
Source: Comic Natalie