First episode premieres at 7PM PST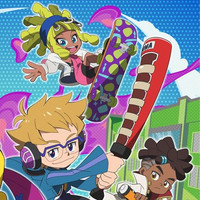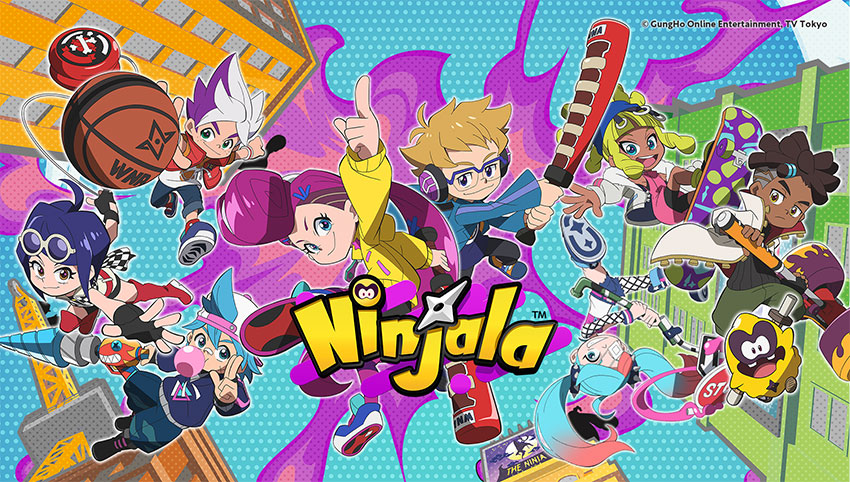 The official site for the Ninjala free to play battle royale game developed by GungHo Online Entertainment has announced that the TV anime tie-in for the game will premiere Thursday night in English on the game's official English YouTube channel at 7:00PM PST. The episodes will be available for exactly one week before they are cycled out for the next episode.
To encourage Ninjala players to watch the TV series, GungHo has also developed a code giveaway campaign tied into the first four weekly episode releases on YouTube for additional in-game bonuses, simply by watching each episode and writing down each week's special code that can be redeemed in-game. The Ninjala TV anime was first announced last year and is separate from the existing animated shorts used to promote the game. The series is produced by OLM and premiered on TV Tokyo on January 8th. GungHo describes the series: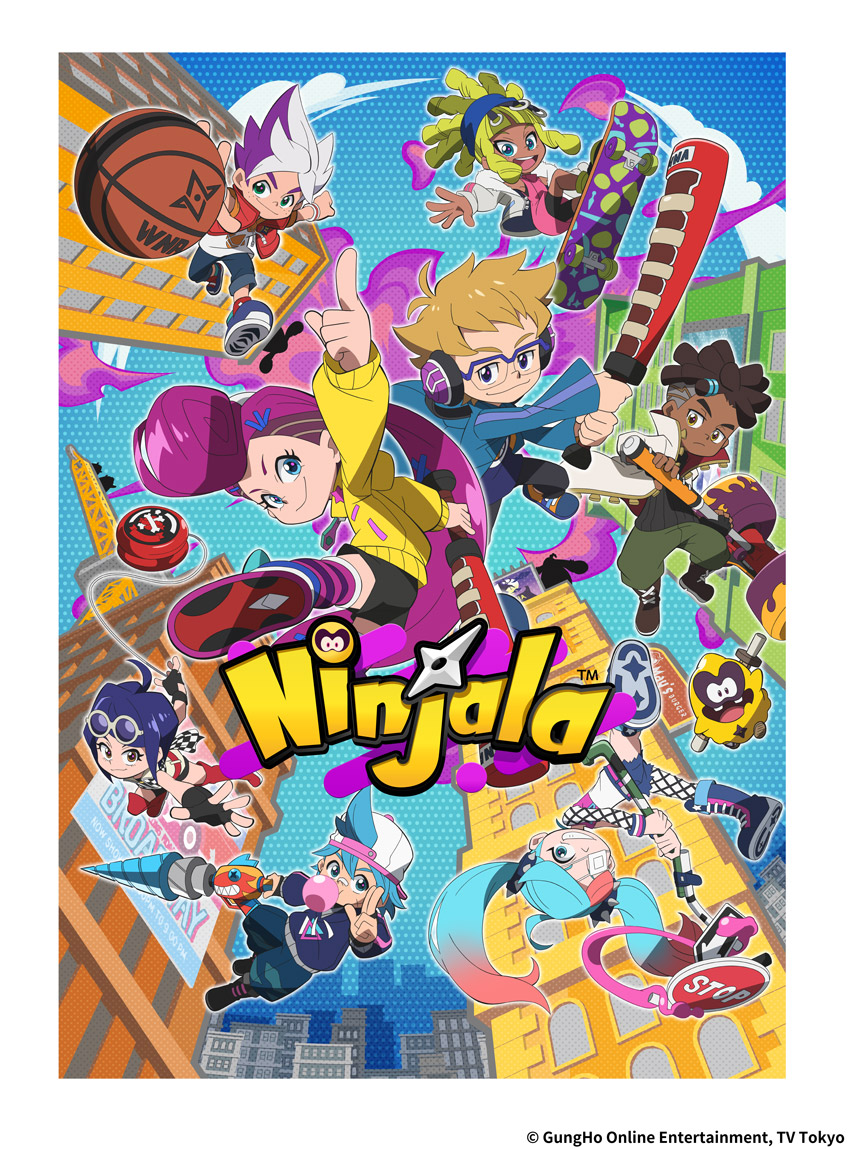 Ninja-Gum, a substance known to strengthen the power of the Shinobi that dwells within and draw it out...
Burton, Berecca, and Ron, three researchers at the World Ninja Association, or WNA, take it on themselves to develop it in secret. Unfortunately, they have only managed to produce failure after failure.
But after three whole years of experimentation, they finally succeed in producing Ninja-Gum!
"Ninjala", the extreme ninja battle tournament that uses Ninja-Gum is held in order to find the strongest Shinobi, but incidents and conspiracies involving Ninja-Gum and the existence of unknown beings take place behind the scenes...
SOURCE: Official Site
© GungHo Online Entertainment, TV Tokyo