BLUE ENCOUNT offers the theme song "DESTINY"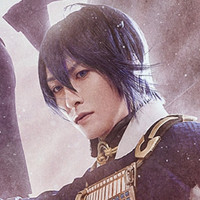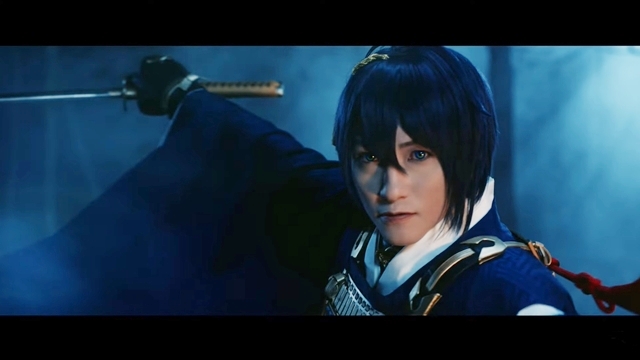 The official website for Touken Ranbu The Movie - Reimei (Dawn) -, the second live-action film adaptation of Nitroplus and DMM Games' video game franchise Touken Ranbu, has released a 90-second full trailer. The clip reveals that the story is depicted in three different eras - Kyoto in 2205 AD, 995 AD, where Michinaga Fujiwara and others lived, and Tokyo in 2012. You can see the sword boys' battle against the History Retrograding Force at the Shibuya scramble crossing.
The clip also features the theme song "DESTINY" performed by four-member Japanese rock band BLUE ENCOUNT, known for their anime theme song works for Gintama, Mobile Suit GUNDAM: Iron-Blooded Orphans, and My Hero Academia.
RELATED: Touken Ranbu Live-action Film Sequel Gets The Green Light for Release in 2023
90-second full trailer:
30-second trailer:
Key visual: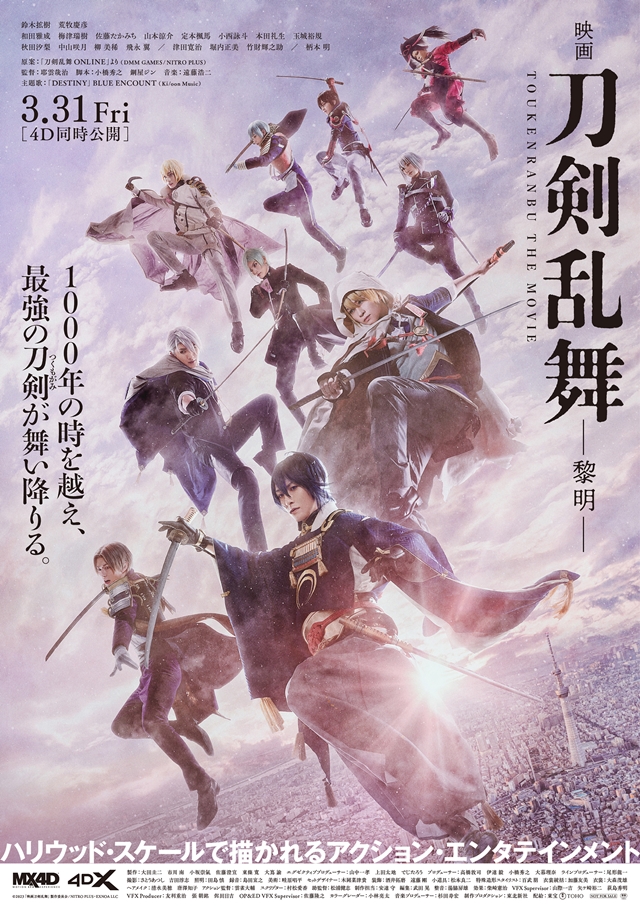 Message from BLUE ENCOUNT's vocalist/guitarist Shunichi Tanabe:
I fell in love with each and every gesture, with each and every personality, and with each and every destiny. The first video we received was a provisional edition before editing. So, there was almost no music. All that existed was the powerful dialogue between the characters and the sound of swords clashing against each other. I fell in love with this film at that point. All the characters are fighting against their own destiny in the way they live. There is nothing tedious about it. I feel that the driving force that enabled me to write the music for this film this time was my feeling of love. With respect for the sword boys' chivalrous spirit, I spun a melody called "fate" so that I would not be defeated. May it reach you.
『#映画刀剣乱舞-黎明-』主題歌
 BLUE ENCOUNT「DESTINY」
 ̄ ̄ ̄ ̄ ̄ ̄ ̄ ̄ ̄ ̄ ̄ ̄ ̄ ̄ ̄
本作のため書き下ろした楽曲が解禁https://t.co/8jjE1uAPuO

刀剣男士たちの熱い生き様からインスピレーションを受けて創り上げた
という #田邊駿一 さん(Vo. Gt.)からのコメントもhttps://t.co/7afWfTbr6V pic.twitter.com/PxO6VEjPy2

— 『映画刀剣乱舞』公式 (@toukenthemovie) January 25, 2023
The first film entitled Touken Ranbu The Movie (The title was changed to Touken Ranbu The Movie - Keishou (Succession) - when the DVD and Blu-ray were released) was directed by Saiji Yakumo (Ankoku Jyoshi) on a screenplay by acclaimed tokusatsu scenario writer Yasuko Kobayashi (Kamen Rider Ryuki/Den-0/000, Ressha Sentai ToQger), and was released in Japan on January 18, 2019. The 105-minute film was received well by critics and the fans of the original game and its stage play adaptations, making a very good 920 million yen (7.43 million USD) from its domestic run.
Along with the main cast members, the first film's Saiji Yakumo returns to the director's chair, and the first film's line producer Hideyuki Kobashi and the Demonbane game series creator Jin Haganeya newly provide a screenplay.
The main cast:
Hiroki Suzuki as Mikazuki Munechika
Yoshihiko Aramaki as Yamanbagiri Kunihiro
Masanari Wada as Heshikiri Hasebe
Mizuki Umezu as Yamanbagiri Chouki
Takanmichi Sato as Higekiri
Ryosuke Yamamoto as Hizamaru
Fuma Sadamoto as Honebami Toushirou
Reo Honda as Ichigo Hitofuri
Eito Konishi as Horikawa Kunihiro
Yuuki Tamaki as Kogarasumaru
---
Source: "Touken Ranbu The Movie - Reimei -" official website / Twitter
(c)2023 "Touken Ranbu The Movie" Production Committee/NITRO PLUS・EXNOA LLC
(c)2015-2019 DMM GAMES/Nitroplus