A screening event in Tokyo has been decided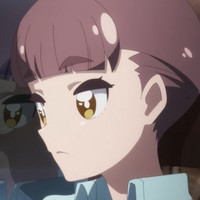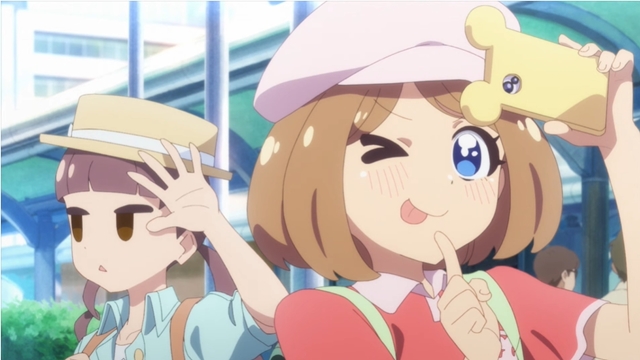 While it still has 32 days left, the crowdfunding campaign for Japanese animation company studio hb's traveling-themed original anime Tabihani has already surpassed 200 percent of its goal. This success is a sign of the high expectations of the fans.
RELATED: Tabihani Original Travel Anime Launches A Crowdfunding Campaign for Further Publicity
The anime project was launched by studio hb alone in the summer 2020 without a production committee or sponsorship, and they are facing short of money and manpower. With the aim of raising funds for activities that will allow more people to learn about the anime, the crowdfunding campaign launched on December 29, 2022. The company said, "We have decided to launch this campaign in the hope that various people can find the anime project through screening events, poster projects, etc., and that it will be an opportunity to further develop this project in the future."
The campaign's initial goal was 500,000 yen (3,854 USD) and the goal was easily achieved only in 36 hours. As of this writing, it has already collected 1,080,500 yen (8,328 USD) from 92 supporters, which is 216 percent of its initial goal. Thanks to this rapid success, the company has already decided to hold a screening event in Tokyo. As more support is gathered, further projects will be realized. The campaign continues through February 28.
"200% achieved!! Thank you very much!!"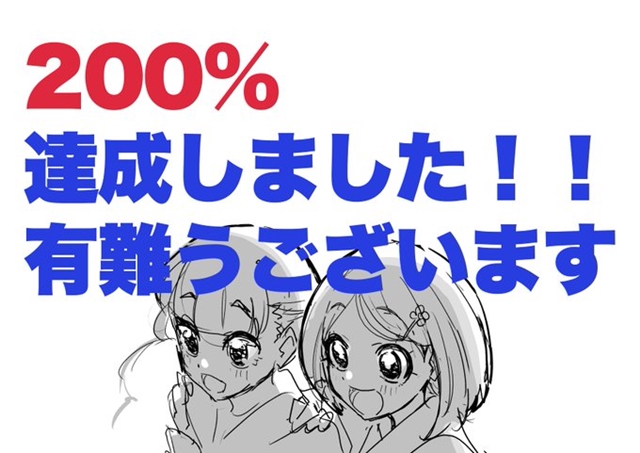 【ご報告】200%達成いたしました!皆様ご支援ありがとうございます! by 旅するアニメプロジェクト「旅はに~京都編~」応援企画 https://t.co/DEOgJJ5mc6 @tabihani_PRより

— 旅はに公式 (@tabihani_PR) January 26, 2023
---
The anime's story centers on two high school girls - Akari Yasima and Nagi Kitayama - who travel across Japan to find the locations where Akari's travel-loving "Onee-san" used to visit. Kazuya Sakamoto, who started his career at Kyoto Animation and currently works at Laiden Film Kyoto Studio, is attached to direct, and Hajime Mitsuda (Kiratto Pri☆chan) serves as character designer. Miyu Tomita (Emma Brightness in The Hidden Dungeon Only I Can Enter) is cast as Akari Yasima and Kaori Maeda (Shizuku Osaka in Love Live! Nijigasaki High School Idol Club) as Nagi Kitayama.
The first 90-second:
Teaser visual: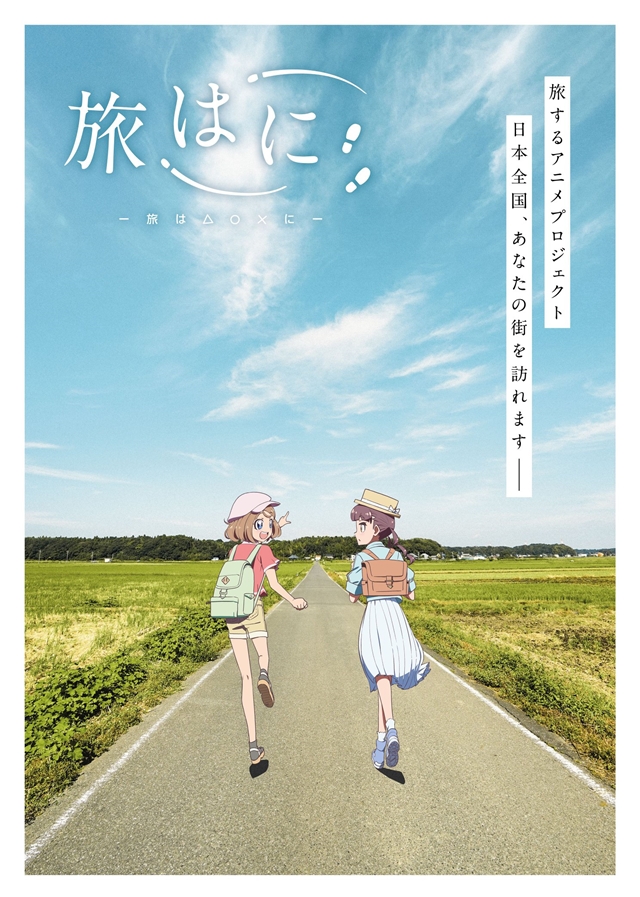 ---
Source: "Tabihani" project official Twitter
©studio hb/Hajime Mitsuda