The memorial 20th Precure TV series will premiere in Japan next Sunday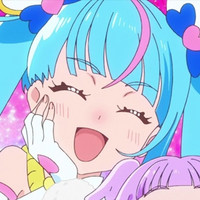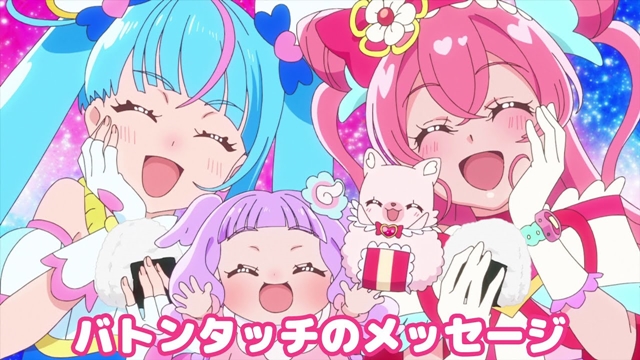 After the emotional final 45th episode of Delicious Party Pretty Cure was aired in Japan on Sunday, as the franchise's annual event, a "Baton Pass" message video from Cure Precious to Cure Sky, the protagonist of the next 20th series Hirogaru Sky! Precure, was also aired. And the clip was soon posted on the precure franchise's official YouTube channel as well.
RELATED: PreCure Posts "Baton Pass" Video from Tropical-Rouge! to Delicious♡Party
The 45th episode "Deliciousmile! Everyone, Get Together! Let's Eat!," in which Cure Sky also made a guest appearance, is available now on Crunchyroll for its premium members.
Cure Sky VA Akira Sekine has posted a "Baton Pass" photo from Cure Precious VA Hana Hishikawa, saying "I was so happy that I burst into tears...! I will hold the baton firmly in my heart and will do my best together with my team members!"
バトンを受け取らせて頂きました!!
収録終わりには、
デパプリチームの皆さまがアーチを作ってくれて、
頑張ってーと送りだして頂きまして…!✨
嬉しすぎてなんだか涙が溢れてしまいました…!
頂いたバトンをしっかり胸に抱いて
チームのみんなと一緒に頑張ります!!✨#precure #ひろプリ pic.twitter.com/pp2QyVbWpt

— 関根 明良 (@aki_lucky1216) January 29, 2023
In addition, Cure Precious streamed a special program "Cure Precious' Thank You! Sharin' Party" from Sunday afternoon. Cure Sky again made a guest appearance.
Following the well-received 19th series, the memorial 20th series Hirogaru Sky! Precure is set to premiere in Japan on February 5, 2023.
Teaser trailer:
Key visual: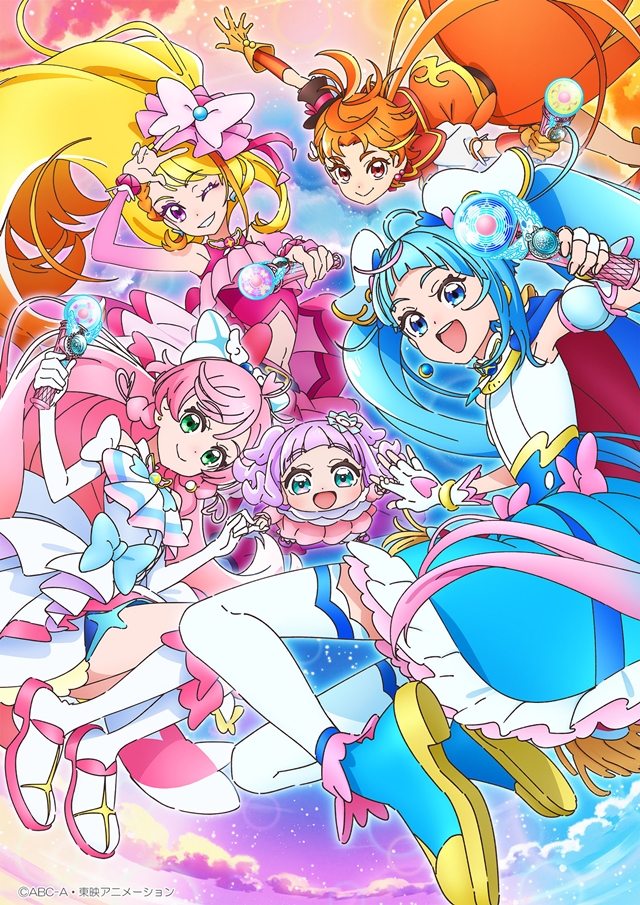 Title logo: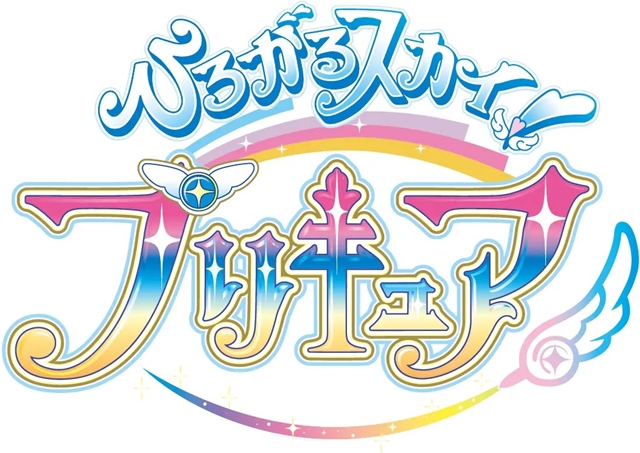 ---
Sources: Precure official YouTube channel, Akira Sekine Twitter
©ABC-A, Toei Animation