From Japan, Taiwan, Spain, USA, Mexico, Russia, and more countries!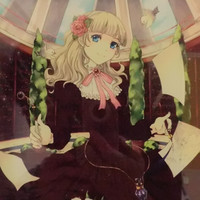 Following the part 1, this is the second part of Kochi Indies Magazine Cover Illustration Contest entries, No.19 to No.36. The magazine is planning to hold this contest internationally every year and hoping it will work as a bridge between Japan and foreign manga artists.
Kyoko Yasuoka, the editor in chief of the magazine says, "We were surprised that we received more entries than we had expected. Regardless of whether it was drawn by Japanese or foreign artists, the quality of those works were really amazing. It was so exciting every time we received the entries. We also realize that there are so many manga fans outside of Japan, and it gives us a broad outlook on the world. We will keep holding this contest once a year and want to publish foreign artists' manga works in the magazine in future. There is also a plan to hold a manga exhibition to introduce the foreign works to Japanese manga fans and the world. We really appreciate
all of the participants of the contest, and very sorry that we can pick only one winner for the cover!
We hope we can unite the world by the manga power through this contest."
If you are a manga editor, which will you chose for the cover of your magazine?
No.19 Kagemasa (Japan)
No.20 Yumi Sakura (Japan)
No.21 Philip (Taiwan)
No.22 Ninamo (Spain)
No.23 geikou (USA)
No.24 Mitsuru Kitaoka (Japan)
No.25 AGEHA (Mexico)
No.26 Melkori (Russia)
No.27 Nairim (Spain)
No.28 Kanta (Japan)
No. 29 Spiral_Cris (Chile)
No.30 Mics (Philippines)
No.31 Sir Troyd (Spain)
No.32 Bryan Golden (USA)
No.33 rosyemu (Japan)
No.34 Yuki Amami (Japan)
No.35 Sairin (Russia)
No.36 Issaku Kanaya (Japan)
# all of the photos were taken by Mikikazu Komatsu by courtesy of Kochi Indies Magazine and Yokoyama
Ryuichi Memorial Manga Museum