How well does Bungo Stray Dogs's fictional version of Yokohama stack up to the real one?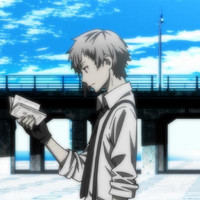 The summer anime season is finally about to begin, and I'm really excited to cover some of the real world locations of these new shows. However, the spring season is still wrapping up, so this week's article is going to focus on the real world setting of Bungo Stray Dogs.
Bungo Stray Dogs is produced by the animation studio Bones, and is based on the identically named manga, written by Kafka Asagiri and illustrated by Sango Harukawa. The story revolves around the newest recruit of the "Armed Detective Agency", Nakajima Atsushi. The agency, which consists almost entirely of members with supernatural abilities, investigates and solves crimes and incidents all over the virtual city of Yokohama. It's well known that slice-of-life anime often make use of real world settings, but it's also sometimes done by action and supernatural anime like Bungo Stray Dogs. The show takes place in a fictional version of Yokohama, so there are going to be quite some deviations from its real world counterparts – the show does however depict some of the city's most famous landmarks rather thoroughly. Yokohama is probably well known to anime watchers, since the city is often used as a setting in manga and anime. The capital of the Kanagawa Prefecture is the second largest city in Japan, and is located only a bit south of Tokyo.
*All photos were taken with Google Street View
The bridge shown here is the 860 meter long Tokyo Bay Bridge, crossing Tokyo Bay, also featuring an observation deck.
Atsushi and his suicidal prone detective friend, Osamu Dazai, are strolling down Motomachi Shopping Street here, known for its many boutiques and fashion stores. Maybe that's where Dazai got his stylish trench coat?
These five mysterious black towers in the background are only part of the fictional world of Bungo Stray Dogs, and their purpose has not yet been explained in the anime. A second season of Bungo Stray Dogs is slated to release later this year, so maybe we'll find out then.
This one is a bit odd, Dazai is clearly standing in front of those two shops, but the black gate is missing – these gates can be found all over Motomachi Shopping Street. Below is an example.
Isezaki Police Station.
In episode nine, Atsushi is supposed to take Izumi Kyouka to the military police (she only killed like 35 people). He does however take pity on her, and they decide to go on a date instead. Atsushi you sly (Bungo Stray) dog, you! During their date, the two trudge round all the famous sights in Yokohama – making it a good episode for some comparisons. If you haven't already noticed from the big red gate in the picture, Atsushi and Kyouka start off their date in Chinatown – Yokohama's Chinatown is actually the largest one in Japan.
Their second stop brings them to Yokohama Stadium. The baseball stadium is able to accommodate 30,000 people and is the home of the Yokohama DeNA Bay Stars. Atsushi does not seem to be a baseball fan, at least he has seen the stadium on a map before.
From there, the two are off to the Yokohama Port Opening Memorial Hall, with its 36 meter high clock tower – built in 1917 to commemorate the 50th anniversary of the opening of Yokohama Port. The building is also simply referred to as 'The Jack', and is one of the Yokohama Three Towers (they visit only two of them, though).
Next stop, the Kanagawa Prefectural Museum of Cultural History, originally built as a bank in 1904. Atsushi and Kyouka don't seem to be going inside of any of these places, but at least Kyouka is enjoying herself nonetheless.
Yokohama Customs Headquarters (nicknamed The Queen) is also part of the Three Towers. The last one would be the Kanagawa Prefectural Office (The King), which they did not go to.
Atsushi finally recognizes a place himself – the Yokohama Red Brick Warehouse! The warehouses are located at the port of Yokohama, and originally served as customs buildings. Today the warehouses have been refunctioned as an event venue and shopping mall, with a bunch of unique shops.
Watching Bungo Stray Dogs, you probably noticed the giant Ferris wheel a couple of times. It's called the Cosmo Clock 21 (it also functions as a clock), and is part of the amusement park Cosmo World, located in the Minato Mirai 21 district. The Ferris wheel was built for an expo in Yokohama in 1989.
At the end of their date, Atsuhi and Kyouka stop by Minato-no-mieru-oka Park (or simply Harbor View Park), one of the few parks along Yokohama Bay.
Kyouka then tries to turn herself in at this little police station (a lot of police stations in this show).
In episode eleven, Miyazawa Kenji and Atsushi are investigating a case together, gathering clues in the Yokohamabashi Shopping District.
The building blown up by the port mafia here is quite interesting, since it does not actually exist in real life; however, the adjacent one does (it might also be a really new building). Like mentioned before, the show only takes place in a fictional version of the town – blowing up an actual building, even if it's only in an anime, might have caused some criticism.
I'll be off for the next month, because I'll be in Japan during that time – hopefully I will be able to get some pictures there myself. I'm really looking forward to shows like Orange and Amanchu, and I already have most locations for these figured out. Now, what did you think about Bungo Stray Dogs's version of Yokohama? Sound off in the comments below!