An in-depth look at the director of Kara no Kyoukai 5: Mujun Rasen, Takayuki Hirao.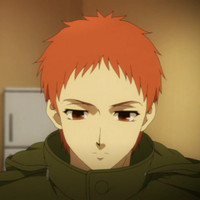 Creative spotlights are easily digestible overviews of a director or animator's body of work, style, and vision. My goal for these articles is to highlight some of the exceptional and possibly lesser-known creative voices in anime. I'm hoping these write-ups encourage people to explore more of what anime has to offer.
The spotlight for this week will be on Takayuki Hirao, the brilliant director at ufotable responsible for the spectacular Kara no Kyoukai 5: Mujun Rasen.
Over the past decade, ufotable has become a household name for otaku across the globe. Being the animation studio behind the adaptations of popular Type-Moon works such as Fate/Zero and Kara no Kyoukai, you'll struggle to find an anime fan who isn't familiar with their crisp digital animation. However, out of all their talented production staff, there's one individual who deserves a special mention. Takayuki Hirao is arguably ufotable's top director, with his radical directing style proving that he's someone to look out for.
Hirao wasn't always a mainstay at ufotable, as he joined Madhouse straight out of professional school. From the get-go, Hirao assisted in the production of many of the studio's big anime films such as the second Cardcaptor Sakura movie and Satoshi Kon's Millennium Actress. He also directed and storyboarded a couple episodes of Hiroshi Hamasaki's cyberpunk epic, Texhnolyze. For someone in his 20s, Hirao had already amassed such a strong reputation, which was perhaps what allowed him to immediately rise in the ranks after joining ufotable.
During the time when he joined uoftable, the studio was still in its early stages and had a much smaller reputation than it does today. Many of ufotable's anime productions during the early 2000s were more experimental in nature, being original works with bizarre set pieces and quirky comedy routines. However, the president, Hikaru Kondo, knew that Hirao had worked on a variety of less conventional anime productions, and wasted no time in letting the young director get his feet wet with the studio's latest venture, Futakoi Alternative.
In many respects, Hirao was the ideal fit for an unconventional title like Futakoi Alternative. As his core approach could best be described as a mashup of Satoshi Kon's and Tetsuro Araki's (key figures that he worked closely with during his time at Madhouse), much of the anime's creative direction carried shades of both their styles. Futakoi Alternative is a difficult title to describe, in part due to its frequent tone-shifts and nonsensical plotline involving a cult of squids trying to take over the world. But as a result, it was evident at which points in the anime Hirao was playing around with his own style—attempting to achieve the perfect equilibrium between Kon's mastery of space and Araki's absurd action.
Futakoi Alternative is an odd title that won't appeal to every audience, but it's certainly an effective display of Hirao's creative talents as a director. He frequently experimented with crazy camerawork and rarely settled on one style of storyboarding for too long. One of its early episodes was shot predominantly from one static angle, to convey the slow passing of time that was the protagonists' uneventful life. Through snappy jump cuts and the occasional instance of the characters acknowledging the camera, Hirao challenged the audience's perception of physical space and time.
While Hirao was very conscientious about creating anime that was cinematically gripping, he also had a penchant for ludicrous action. During his time at Madhouse, he became good friends with Tetsuro Araki and developed a fondness for fight sequences and movement that could only exist within the animated medium. This shows in Futakoi Alternative, when the protagonist combats an entire army of humanoid squid illuminati. During these action segments, maids fire volleys of machine-gun rounds and squids produce enough missiles from their bodies to give Macross a run for its money. It is self-indulgent action at its finest, but Hirao's touch went a long way in fuelling one of the quirkiest hero stories in anime.
Hirao's style continued to evolve afterwards, culminating with the fifth Kara no Kyoukai film, which is often regarded as one of the best Kara no Kyoukai entries. Once again, the ufotable director blurs our perception of time and space, by adapting events in a non-linear manner and showing them from the perspectives of two different characters. The film is narratively daring and visually spectacular, featuring abstract set pieces and dreamlike locales. Throughout its two-hour long runtime, Hirao slowly envelopes his audience into the characters' uncanny existences—a spiral of madness. To this day, the fifth Kara no Kyoukai film remains as ufotable's greatest cinematic achievement, thanks to its brilliant director.
Takayuki Hirao has directed many other original anime projects at ufotable, including Gakuen Utopia Manabi Straight and Magical Sisters Yoyo & Nene. He's a director who, when given the appropriate source material and creative freedom, will produce incredible results. He brings to anime a unique and fun style that few others can replicate.
Let us know your thoughts about Takayuki Hirao and ufotable in the comments below!
----
Brandon is a Brand Features Writer for Crunchyroll and also writes anime-related editorials on his blog, Moe-Alternative. Hit him up for a chat on his Twitter at @Don_Don_Kun!