An in-depth look at the director of Casshern Sins, Shigeyasu Yamauchi.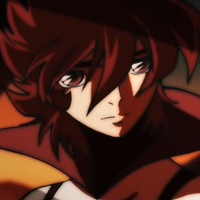 Creative spotlights are easily digestible overviews of a director or animator's body of work, style, and vision. My goal for these articles is to highlight some of the exceptional and possibly lesser-known creative voices in anime. I'm hoping these write-ups encourage people to explore more of what anime has to offer.
The spotlight for this week will be on Shigeyasu Yamauchi, one of Toei Animation's most prolific directors that is best known for his original TV anime, Casshern Sins.
If you've been watching anime for a couple of years, then there's a good chance that you've seen at least one episode directed by Shigeyasu Yamauchi. A mainstay at Toei Animation, he has both directed and storyboarded episodes from many of the studio's most iconic anime. Serving as a frequent episode director for classics and fan-favorites such as Dragon Ball Z and the original Saint Seiya, Yamauchi is an industry veteran who actively directs anime today.
While Yamauchi is an individual who has primarily built his career upon being an episode director, his cinematic contributions to the medium are quite significant. Often times, the Toei Animation director would elevate weaker material through his commanding visual style. Like many of the studio's most talented voices, Yamauchi single-handedly controls the pace and rhythm of his anime episodes through a masterful combination of colors and camera angles. Whether he's directing a hot-blooded shōnen or a laid-back magical girl anime, he's able to express raw emotion in an elaborate and introspective manner.
Yamauchi has the type of style you won't forget after watching only one of his episodes. He frequently employs a bold type of cinematography, choosing to cut between different camera angles within the same scene. He likes to draw attention to even the most minute of details, often zooming in on a character's hand or showing a close-up of the corner of his or her face. A simple action, such as a character walking from point A to B, will encompass a large number of cuts in order to draw attention to their disposition, personality and the space around them. As a result, Yamauchi is one of Toei's best directors at compensating for their limited animation through his clever techniques.
Yamauchi developed his core aesthetic from the environment he worked in. Given Toei's tight scheduling and multiple ongoing anime projects, the studio's A-list animators weren't always available. As such, Yamauchi found workarounds to not being able to express emotion through fluid movement. He preferred to convey his subjects' mental states in a more abstract way, by using powerful colors and imagery (his favorite being a dreamlike field of flowers) to create a strongly intrapersonal atmosphere. The stronger the feeling, the brighter and more vibrant colors the director would use.
There's an almost endless list of examples one could pull to illustrate Yamauchi's style, in part due to his lengthy career spanning over two decades. However, some of his best episodic work stems from Junichi Sato and Takuya Igarashi's magical girl series, Ojamajo Doremi. While he directed less than a tenth of Ojamajo Doremi's 200 episodes, Yamauchi definitely left his mark on the long-running franchise.
Ojamajo Doremi was a traditional magical girl anime that aired at the tail end of the 90s, after a slew of battle-driven shows like Bishoujo Senshi Sailor Moon and Revolutionary Girl Utena. Taking a step back to a contemporary setting where clumsy witch girls used their magic powers to solve people's problems, Ojamajo Doremi served as the ideal canvas for Yamauchi's introspective approach to character drama. With most of the franchise's main characters being children, his crafty abstract presentation was a natural fit with the juvenile casts' worldview. His episodes often showed characters longing for something or someone they could no longer reach, subtly touching upon themes of childhood isolation and loneliness. Amidst his unconventional camera angles and color choices, there was always a certain tenderness behind Yamauchi's directional choices in Ojamajo Doremi.
Although Ojamajo Doremi was one of the highest points of Yamauchi's career, his best realized work was undoubtedly the 2008 Tatsunoko-Madhouse anime, Casshern Sins. The series was intended to be a complete reboot of Tatsunoko's classic anime Shinzou Ningen Casshern, and was set in a post-apocalyptic world where robots gained sentience and began destroying humanity. After humanity's savior, a mysterious girl named Luna, was killed by a warrior called Casshern, the world slowly began to descend into ruin – where neither human nor robot was safe from their slow decay into nothingness.
Casshern Sins is a mystifying anime. It's a bittersweet series that contrasts these harrowing portrayals of death and despair alongside small glimmers of hope. The title character, Casshern, wanders a barren abyss, fighting endless hordes of robots while struggling with his own guilt and sense of belonging. He meets travelers and pockets of people, some who despise him and some who consider his strength to be beautiful. The character's personal journey is one that is both confusing and profound, and through Yamauchi's sensational direction, answers the question of what it truly means to be alive and living.
While the combination of heavy philosophy and abundant action may not satiate every audience's palette, Casshern Sins is certainly the anime that Yamauchi had been waiting to make for his entire career. From its visual stylings down to its core themes about personal existence, Yamauchi put every ounce of himself into this work. Love it or hate it, it is the anime which best represents Shigeyasu Yamauchi as an anime director. He's not a name you'll see behind a big show, but next time you see one of his episodes on a Toei anime, stop and think about the difference Yamauchi makes.
Let us know your thoughts about Shigeyasu Yamauchi in the comments below!
----
Brandon is a Brand Features Writer for Crunchyroll and also writes anime-related editorials on his blog, Moe-Alternative. Hit him up for a chat on his Twitter at @Don_Don_Kun!