It's more than just making citatap--take this quiz to see how long you last!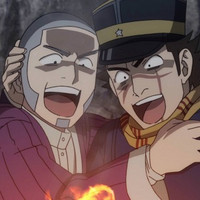 Beautiful, serene, enchanting... and it will kill you dead the first chance it gets.
Like many of its characters, Golden Kamuy's setting can draw you in and make you love it one minute, and then absolutely terrify you with its ruthlessness the next. The Hokkaido wilderness is a place of great beauty and danger, with our heroes not only forced to survive the machinations of people hunting for the tattooed skins, but fighting to survive the forest itself every step of the way.
Thankfully, Asirpa has taught us all how to live off the land with her helpful advice and interjections... but how well were you listening? Take this quiz and find out how long you'd last in the Hokkaido wilderness!
Well that was a harrowing ride--everybody make it out in one piece? While you're letting us know how you did in the comments, what was the most interesting thing you learned from Golden Kamuy?
-----
Nate Ming is the Features Editor for Crunchyroll News and creator of the long-running Fanart Friday column. You can follow him on Twitter at @NateMing.