Sword. Spear. Bow. Shield. Which one of the Four Cardinal Heroes will you become?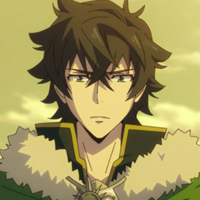 Here you are, going about your everyday life, when suddenly a mysterious glow surrounds you! Your vision goes blank, and the next thing you know, you're standing in the great hall of a castle, surrounded by people dressed in clothes straight out of a fantasy novel. You've been summoned to Melromark.
Sword. Spear. Bow. Shield. These four cardinal heroes are destined to protect the kingdom of Melromarc and the world beyond it! It's time to determine which of these heroes you are to become. Take our magical personality quiz below and face your destiny!!



This week, to celebrate The Rising of the Shield Hero, we have a new Shield Hero article coming out every day! Check out the other articles below (grey articles are not published yet):




---
Cayla Coats is the Editor-in-Chief of Crunchyroll News. She tweets @ceicocat
---