At the Keep Your Hands Off Eizouken! premiere, Eunyoung Choi talked on the most vital aspect of anime production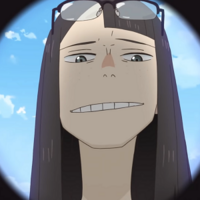 Science Saru, the studio behind such titles as Devilman Crybaby and Ride Your Wave premiered their newest project at Anime NYC last weekend. The first episode of Keep Your Hands Off Eizouken! Made its worldwide debut at a special panel featuring producer and studio co-founder Eunyoung Choi. Adapted from Sumito Owara's manga, the anime follows a group of three girls trying to make an anime together. The premiere followed a guided Q&A where Choi touched on herself, the history of Science Saru, and what goes into the production of an anime like Keep Your Hands Off Eizouken!
Choi originally studied fine arts and sculpture in Korea before moving to Japan in 2000. It's there she decided to become an animator and moved to London to study animation. She moved back to Japan in 2005, climbing the ranks from animator to animation director, animation director to director, and finally to producer within a studio she helped found.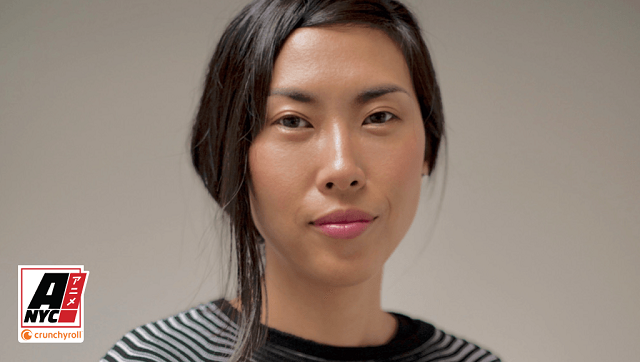 On the philosophy behind their decision to tackle such unique and versatile projects, Choi said that the driving factor is whether or not they can challenge themselves with it and have fun. "If the character or story is very unique or authentic and original, it's important to make that…" Challenging themselves with those projects helps them grow and see new perspectives. When asked about the differences between making original anime and adaptations, Choi described developing original stories as "very difficult but very rewarding," and working on adaptations as "very interesting." She then highlighted the need for a good balance of the two, saying "your mind gets very narrow," working on original projects and that trying to understand the original creator of an adapted work helps open it back up.
The panel host noted the positive reception to the announcement that Science Saru would be handling the Keep Your Hands Off Eizouken! anime and asked if the director, Masaaki Yuasa, had any familiarity with it prior to the project's inception. Choi revealed that when they brought it up in a project meeting he had already researched it. He'd been namesearching himself online one day and found a comment from someone saying they'd love to see him make an anime for it, which made him interested in learning about it. When they brought it before more of the staff, some were already fans of the manga.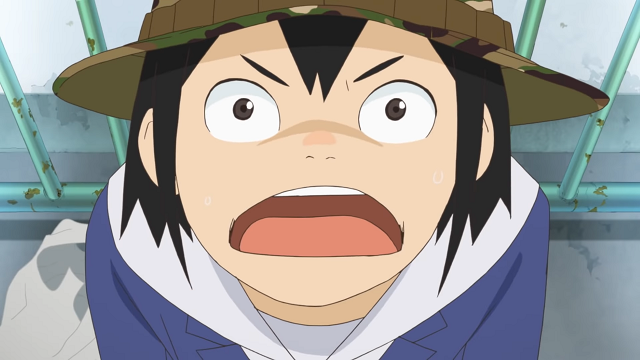 Choi then introduced some concept art of a machine featured early in the manga and contrasted it against their concept art for that same machine in the adaptation, noting how much more work goes into designing them in motion "even down to the belt buckles." She described the process of bringing the machine―a dragonfly-shaped mechanical glider―to life in a way that feels both realistic and imaginative. Yuasa and the designer put a lot of research into it, constructing a core logic they could build around, saying "We need to have the logic inside, and then we can make the design very 'designy.'"
She went on to say that the most important element in the production of Keep Your Hands Off Eizouken! is the personality of the characters: "If you look at the three characters [they're] all unique: one animator, one director, and one producer." Their personalities may already exist in the manga, but having people like them in the office as well as their own experiences creating anime, she said, helps them construct them better in production.
Just before the premiere, a video message from Owara was played and Choi teased a "secret collaboration" they have with him. All she would say is that they had invited him for three days to work with the team at Science Saru on an animation, where he happened to sneak a peek at some materials from his manga's adaptation. She said he was "very happy" about what he saw and that she thinks their collaboration will be officially announced soon.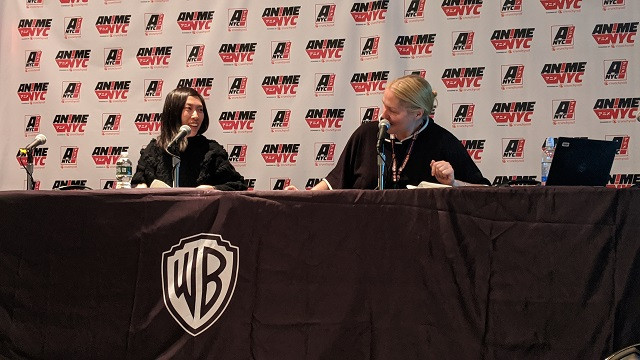 Choi called the screening "Part A" of episode one. The premiere drew a lot of laughs from attendees thanks to a wealth of witty interactions between the leads and a nice dose of slapstick. One particular shot of the protagonist bundled up browsing the web for anime to watch on a rainy day was, according to an attendee sitting behind me, "too real."
Two particular scenes seemed to stand out most to the audience, the first of which was a sequence wherein the protagonist, as a kid, imagines adventuring in her new home through rudimentary drawings and onomatopoeic sound effects. Choi said it was Yuasa's idea to record all the sounds through voice, eliciting reactions such as "What?" and "How?" Of course, "Then the actor did it and it sounded amazing.
The other was a scene involving the main characters watching an old anime that was a clear reference to the classic 1978 anime Future Boy Conan. When asked what it was like to recreate those scenes, Choi said that they're all big fans of it and admitted that they "basically copied and traced everything on top of it... We actually asked if we could use the movie, but we couldn't use [the movie], so we had to copy it exactly."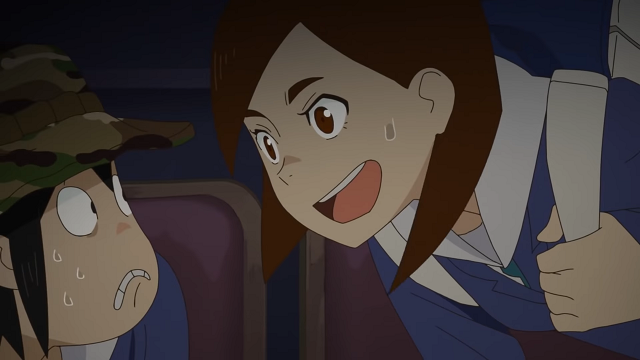 For the final question of the afternoon, an audience member asked about how Science Saru came to be. Choi described how prior to the studio they had all been bouncing around the industry, and when they wanted to make their own projects it was tough to find production partners. Science Saru came about as a solution to that problem for them.
As the panel was brought to a close, Choi remarked about how happy she was to have come all the way out to New York and be supported by everyone who came to see the premiere. "We started with only four people…" she said. "Now it's maybe a hundred."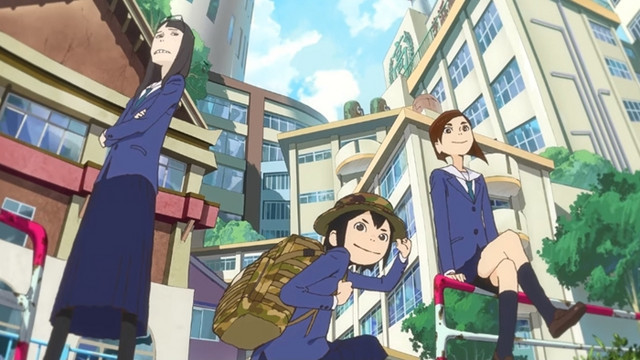 "I'm so thankful to have all these projects because of all of you supporting us. Thank you very much."

Keep Your Hands Off Eizouken! will officially begin airing January 2020 in Japan. Details of international distribution will be announced at a later date.
Are you a fan of Choi and Science Saru? Are you looking forward to the release of Keep Your Hands Off Eizouken!? Let us know in the comments below!

-----
Danni Wilmoth is a Features writer for Crunchyroll and co-host of the video game podcast

Indiecent

. You can find more words from her on Twitter

@NanamisEgg

.
Do you love writing? Do you love anime? If you have an idea for a features story,

pitch it

to Crunchyroll Features!