Check out the real-world locations that inspired the anime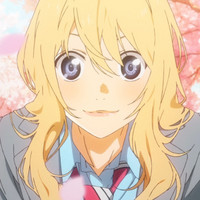 It's April, and that always means one thing: the start of a new anime season! And so far it's been looking very promising with highly-anticipated shows like Tower of God, and stellar surprises like SING "YESTERDAY" FOR ME, as well as several high-profile continuing series. And as always, I'm already looking forward to all the new real-life locations we'll be getting to see and explore this season, but while all the current shows are still getting off the starting blocks, why not use this chance and take a look at an older title in this edition of Anime vs. Real Life? And I think I have just the one for the start of this month: Your lie in April!
It definitely is not a lie in April, that Your lie in April is an absolutely beautiful show. The anime's tragic story, as well as its thoughtful score are undoubtedly the show's greatest strengths, but its lush, pastel-colored outdoor background shots are also quite a sight to behold. So it definitely was high-time for the show to get some coverage in my column, and during my visit to Japan last month, I finally had the time to take some pictures. So in this installment, and a possible second one, let's take a look at some of the show's key locations!
So let's start where the events in the anime kick off, the Towa Hall, which is the Nerima Culture Center in real life. The hall is just a bit north of Nerima Station, located in the west of Tokyo, where you'll find all of the anime's locations. The Nerima Culture Center doubles as a classical music venue in real life, as well.
In the first episode, Kosei is supposed to meet up with Tsubaki at the cultural center for a double date, which was actually set up for his friend Ryota.
But while Kosei was waiting for his friends to arrive, he gets captivated by a girl playing a melodica while children, birds, and cherry blossoms alike seemingly dance around her. It's a gorgeous scene in every way, but it has a major flaw. The weird igloo-like structure actually does not exist in real life; in fact, there isn't even a playground at all.
However, the surrounding structures and the exterior of the Nerima Culture Center match up quite nicely.
But then again, even the elephant slide is missing...
Let's move on to the next location, which is the Doryo Bridge, actually called Maedori Bridge in real life. The small pedestrian bridge is fairly hard to reach to be honest, with the nearest station being Hibarigaoka Station, which is a half an hour walk away from the bridge.
The bridge gets shown several times throughout the show, and can even be seen in the opening and ending sequences.
It's also the same bridge where Kosei randomly encounters Kaori after she was hospitalized. In the scene, Kaori encourages Kosei to finally enter another musical competition, inspiring him by fearlessly jumping off the bride. But be sure to not try that out in real life, since the water is actually very shallow.
Honestly, it was a bit of a walk to get here, but the quaint atmosphere and view really made up for it.
And that's it for this installment, in a later one we'll be looking at some more of the beautiful real-life locations of Your lie in April, including that one special train crossing. Special thanks to my good friend Mike Hattsu, whose blog was a big help in planning out my trip!
➡️ Watch Your lie in April right here on Crunchyroll! ⬅️
What did you think of the real-life locations of Your Lie in April? Let us know in the comments below!

---
Wilhelm is an anime tourist, who loves to search for and uncover the real-world spots he sees in anime. You can talk with him on Twitter @Surwill or on Instagram wilhelm_donko.
Do you love writing? Do you love anime? If you have an idea for a features story, pitch it to Crunchyroll Features!