"Cruising the Crunchy-catalog" celebrates Kyoto Animation with a look back at their Winter 2016 light novel adaptation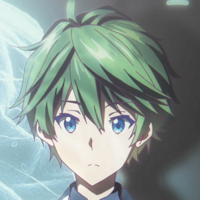 This article is part of Crunchyroll News' KyoAni Month celebration. Check out the rest of our KyoAni features HERE.
With so many shows and seasons to choose from, sometimes the task of finding a new anime series to view can seem a bit daunting. "Cruising the Crunchy-Catalog" is here to help. By offering additional info and cultural context, our goal is to connect fans to older titles that they may not have noticed the first time around.
This week, we once again pay homage to the works of Kyoto Animation as we flashback to a speculative fiction setting in which humanity has undergone an evolution of the ESPer kind when we take a look at Myriad Colors Phantom World.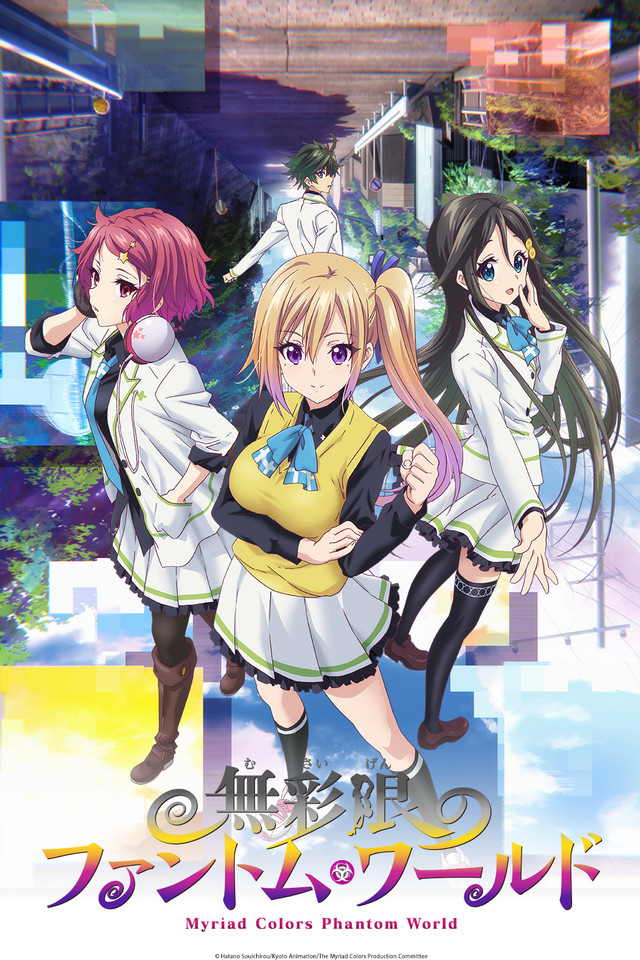 What's Myriad Colors Phantom World?
Based on the light novels written by Sōichirō Hatano and illustrated by Shirabi, Myriad Colors Phantom World is a Winter 2016 TV anime with direction by Tatsuya Ishihara and animation production by Kyoto Animation. Crunchyroll describes the story of the series as follows:
In the near future, monstrous creatures called "phantoms" descend upon the world. Haruhiko Ichijo is a student at Hosea Academy, along with Mai Kawakami, Reina Izumi, and Koito Minase, three girls who fight these creatures. High school life proceeds as normal until a certain incident reveals the truth of their world to them.
Although it may not be entirely clear from that description, in Myriad Colors Phantom World, strange creatures and superhuman powers have become commonplace, and tracking down and eliminating nuisance Phantoms is considered an extracurricular club activity along the same lines as participating in a sports team or drama club. Myriad Colors Phantom World is a high school comedy in which chunibyo is real.
A Glitch in the Matrix.
As a general rule, the longer a light novel to anime adaptation progresses, the greater the chance that they will unironically reference the Schrödinger's Cat thought experiment. Myriad Colors Phantom World one-ups this practice, because the main character, Haruhiko Ichijo, is a bibliophile with a penchant for both ancient mythology and New Age concepts.
As the series progresses, Haruhiko and company directly reference all manner of psychological, metaphysical, and philosophical concepts, although more often than not these allusions are more likely to be in service to a groan-inducing pun than a deep exploration of themes. This adds an interesting texture to the setting and world-building of the series.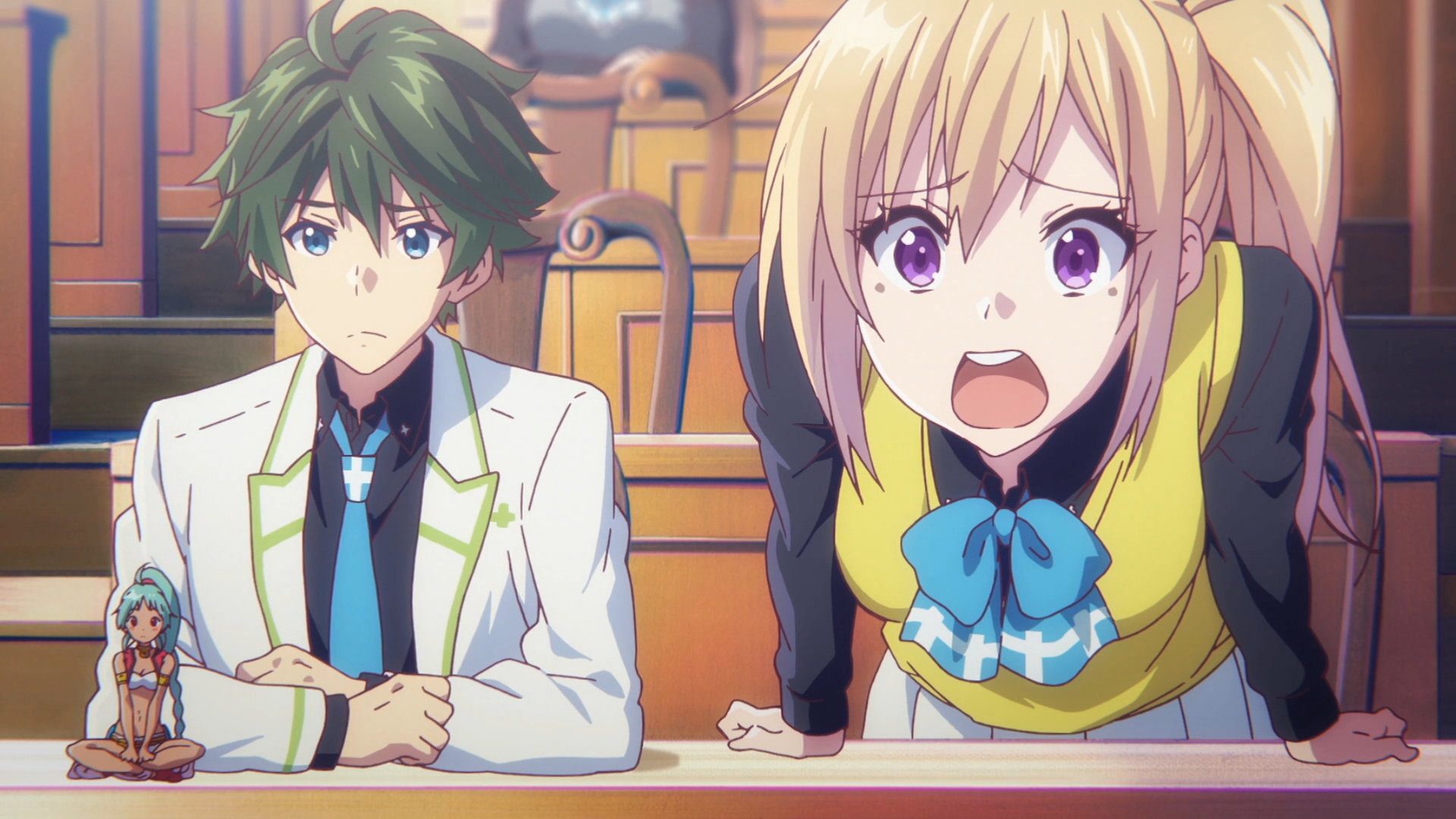 Shameless Fanservice.
Like many productions helmed by Kyoto Animation, Myriad Colors Phantom World is lavishly animated, and as a result, the series contains great, smacking gobs of fanservice, and not just of the variety that pays particular attention to the female form.
While there are plenty of instances where the cheesecake factor surrounding Mai Kawakami is off the scale, there are also numerous action sequences that read like pure pandering to animation fans, with intricate fight choreography and gorgeous special effects. The series is both high-concept and lowbrow, and its visuals pack a powerful punch.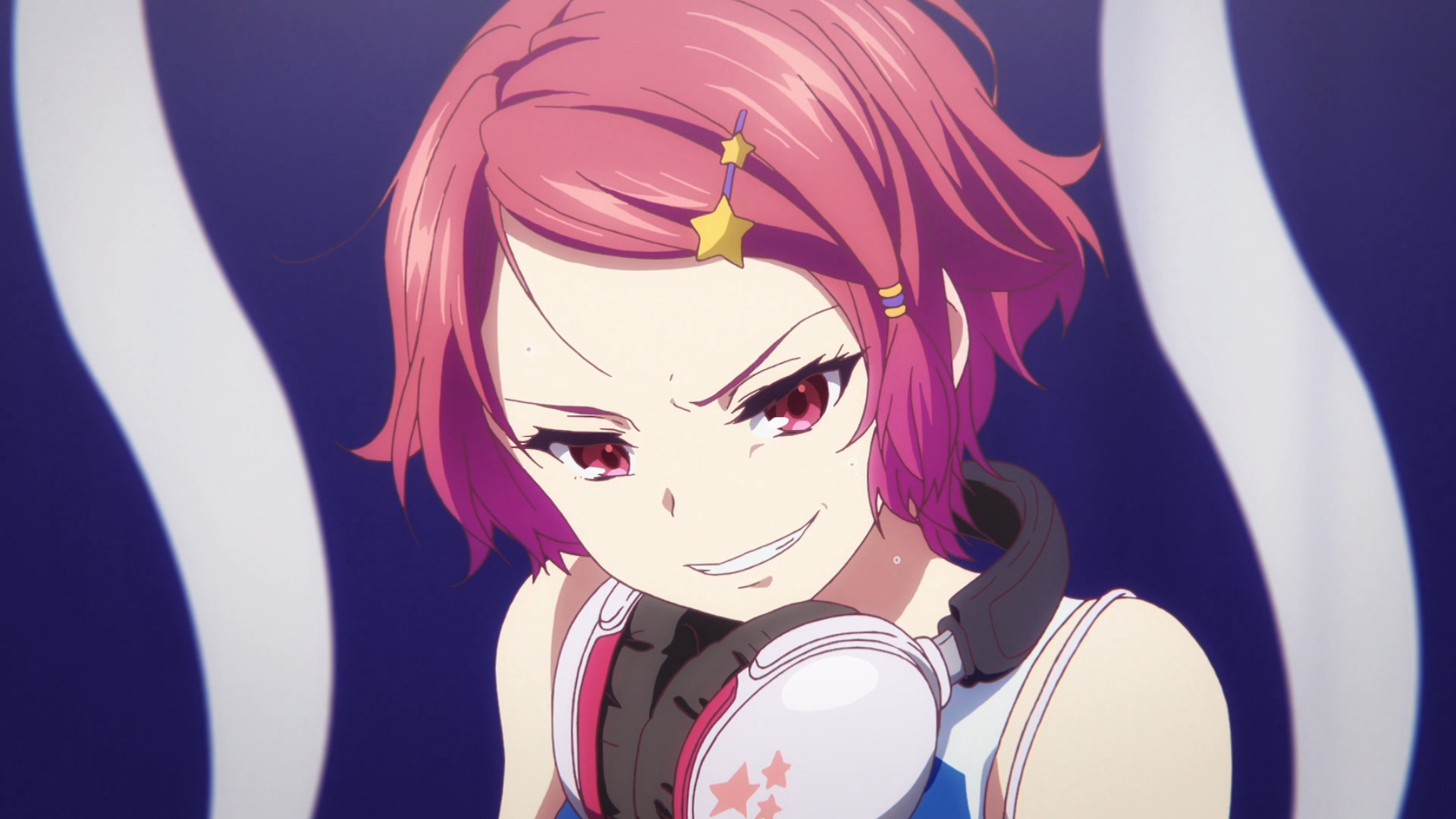 Phantom Family.
While chuni high school antics and romantic comedy shenanigans are the meat of Myriad Colors Phantom World, the heart of the show is an exploration of the importance of the family unit to the emotional and mental well-being of the individual.
There are plenty of light novel anime with characters who have absent parents or who experience a chilly home life, but few series have the courage to tackle a parent and child reconciling after a messy divorce. The emotional core of Myriad Colors Phantom World is how each character navigates and internalizes the complexities of their familial relationships, and this elevates the story above the level of a typical high school comedy.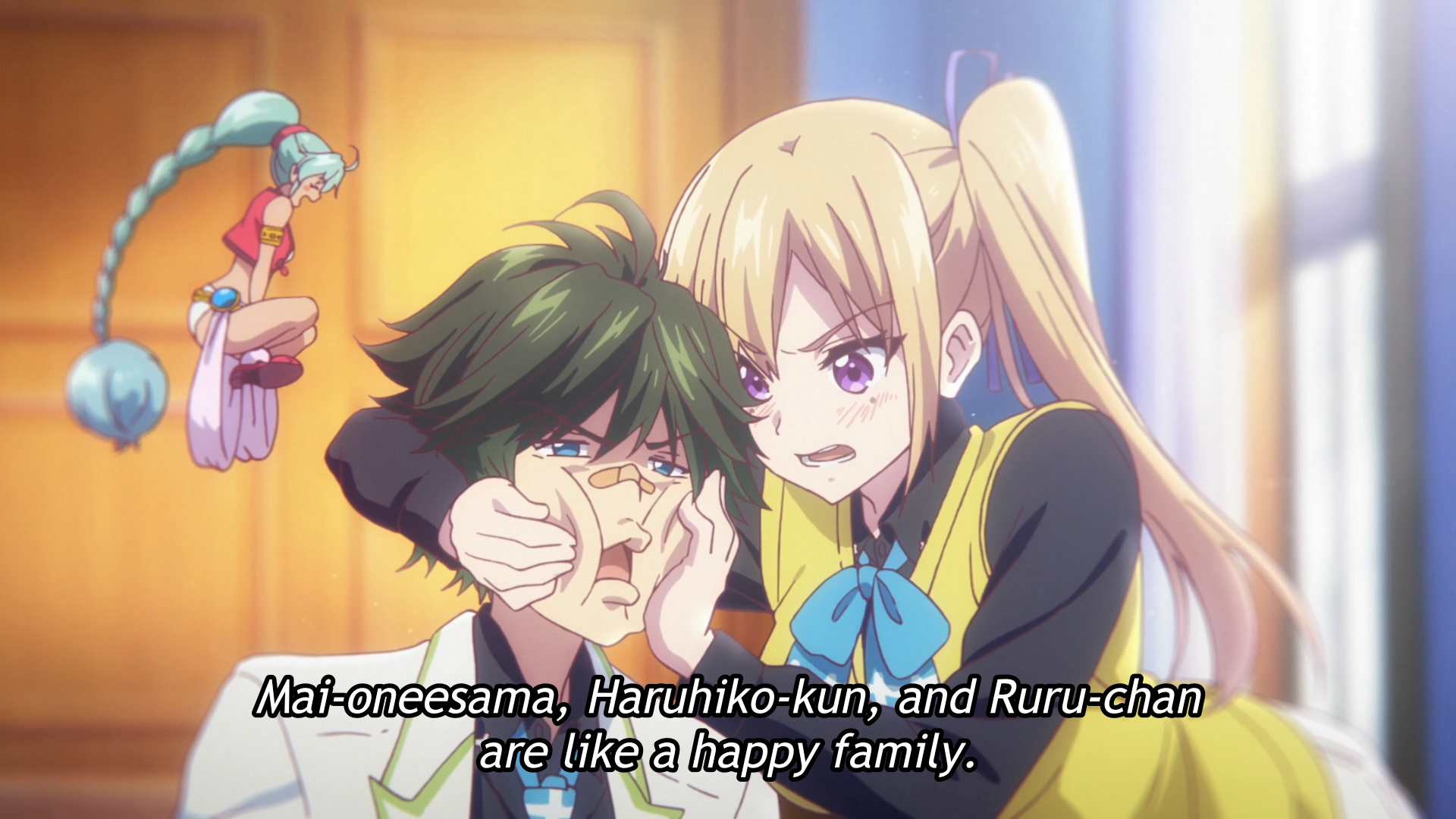 Chuni High School.
Crunchyroll currently streams Myriad Colors Phantom World in 202 territories worldwide. The series is available in the original Japanese language with subtitles in English, Spanish, Latin American Spanish, French, Portuguese, Italian, and Arabic, and an English dubbed version is also available in some regions. Myriad Colors Phantom World is also available on Bluray in the United States courtesy of Funimation.
A bright show both in title and execution, Myriad Colors Phantom World is the definition of light entertainment. If you're in the mood for a show that is full of pyrotechnics, puns, and positivity — and if the series is available in your area — then please consider giving Myriad Colors Phantom World a try.
Thanks for joining us for the second and final installment of the Kyoto Animation appreciation posts by "Cruising the Crunchy-Catalog." Be sure to join us again next time, when we shine the light of fandom on another entry in Crunchyroll's catalog in the hopes of helping people discover a new passion for an older title.
Is there a series in Crunchyroll's catalog that you think needs some more love and attention? Please send in your suggestions via e-mail to [email protected] or post a Tweet to @gooberzilla. Your pick could inspire the next installment of "Cruising the Crunchy-Catalog!"
---
Paul Chapman is the host of The Greatest Movie EVER! Podcast and GME! Anime Fun Time.

Do you love writing? Do you love anime? If you have an idea for a features story, pitch it to Crunchyroll Features!