Otherwise known as "friendships"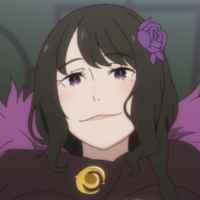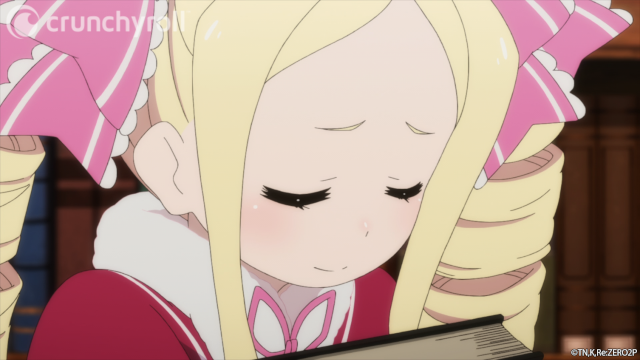 Major spoilers for Re:ZERO -Starting Life in Another World- Episode 32 ahead!
An exciting new episode of Re:ZERO -Starting Life in Another World- is here and gosh, this show just doesn't let up, does it? It feels like every new episode has an exciting new revelation or event. You'd think these constant twists would start losing effect, but that isn't the case at all! I keep coming away from every episode so anxious to find out what's gonna happen next. All my predictions about where the story is headed seem to be turning out wrong, and I love it! Every episode is a genuine surprise for me, and from the reactions I read on Twitter, you all feel the same, as well!
Not to get too off-topic, but I'd like to commend those who've already read the light novels for not posting a bunch of spoilers in the tag every week. It's much more fun for everyone when people get to go in dark. It's especially more fun for me, since I have to read all the posts every week. So, thanks! I'm glad we're all enjoying this journey into Ri:Zero kara Hajimeru Isekai Seikatsu together! Now, without further ado, let's get to your reactions! And be sure to check out the reactions to last week's episode if you haven't yet!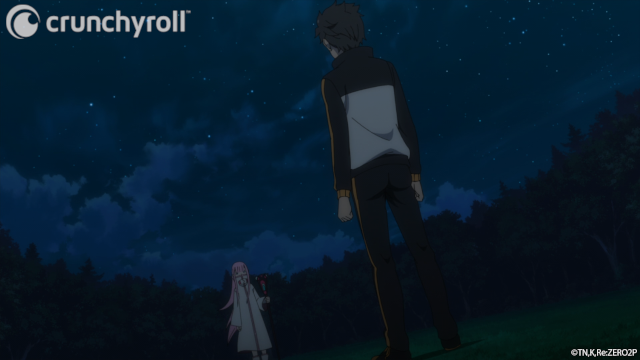 Why indeed...

This becoming a series of uncomfortable revelations for Subaru hasn't?

And 2nd episode in a row with no OP? No longer alternating at this point

#rezero pic.twitter.com/D14Fd95nXa

— Iron Maw (@IronMawO) August 19, 2020
We got bonus length again and it still feels like the ep was only 5min long.. The whole Beatrice scene was so great yet painful. Brotto though, couldn't help but to smile during the scene with Subaru, wholesome hours.

And hey even an after credits scene with a Ram "heh" #rezero pic.twitter.com/39411zddRv

— Setowi (@DerSetowi) August 19, 2020
#rezero Otto is a brooooooo, I'm used to how this kinda story goes so don't hate Garfiel either, but still the whole interaction between him and Subaru is refreshin in that its a friendship between dudes. Also Beatrice sending them tsundere vibes hard, wonder how much is fake.

— PZDugna (@PDugna) August 19, 2020
Re:Zero Spoilers#rezero #Rezero2 #rezerospoilers

Honestly I thought the Beatrice scene was going to be the best scene in this episode, but the Otto scene hit me in an emotional way that didn't even make sense lol
Smug Ram, best Ram pic.twitter.com/zzVFLbIDxj

— Sᴀʏɴ???? (@sayn_ae) August 19, 2020
5 mins into #ReZero S2 Episode 7 and I'm already speechless about the bomb they dropped in this episode.........
Wtf man! pic.twitter.com/SLRpuSivla

— Maku-Kun (@Killswitch815) August 19, 2020
I feel like these weren't her true feelings when she said that.#rezero pic.twitter.com/eEApe0We6Z

— nosorrynoyes (@nosorrynoyes) August 19, 2020
This conversation is going to stick with Subaru for a while #rezero pic.twitter.com/lJNmld0oDS

— Alex! (Re:Zero S2) (@EMTenshi) August 19, 2020
Otto goat #rezero

— Egna (@egna_light) August 19, 2020
Otto is my new best girl.
I don't even care that he is a boy ????
I mean his faces in this episode were AMAZING. I can't stop laughing ????????.

Btw no op this time, but we did have the ed ✨. And there's also a scene after the credits~! #rezero #anime #spoilers pic.twitter.com/2dsE9vjCEk

— Jime ヒメ⚔️ (@JimeMorales) August 19, 2020
What a good 7th ep! really loved the start of this friendship
Otto You got a Otomodachi #リゼロ #rezero pic.twitter.com/9PIHYmzDeD

— َ ؜ ؜ (@RMilos_) August 19, 2020
That statement, that smug... I couldn't agree more. #rezero #リゼロ pic.twitter.com/MMwORoXgXF

— Henry~???? (兄版) (@HenkukuNii) August 19, 2020
the first 5min were really well done#rezero pic.twitter.com/gocXWKjHEW

— Skyzzed (@Skyzzed) August 19, 2020
What did you think of this week's episode? Let us know in the comments below! And don't forget to watch Re:Zero-Starting Life in Another World- on Crunchyroll and tweet your thoughts with the hashtag #ReZero!

---
Danni Wilmoth is a Features writer for Crunchyroll and co-host of the video game podcast

Indiecent

. You can find more words from her on Twitter

@NanamisEgg

.
Do you love writing? Do you love anime? If you have an idea for a features story,

pitch it

to Crunchyroll Features!