Apocalyptic psychics swapped for sea monsters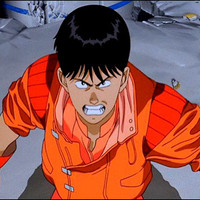 In another sign that potential for a live-action Akira is growing ever more remote, Warner Bros. appears to be lining up a different project for would-be Akira director Jaume Collet-Serra. The Orphan director is being eyed to helm Here There Be Monsters, about American Revolutionary War naval hero John Paul Jones fighting giant sea creatures.
Like Akira, Here There Be Monsters has been kicking around the studio for a while with past iterations being tied to Robert Zemeckis and Brad Bird (The Incredibles). Talk has the studio offering Bradley Cooper the lead, with filming taking place post-Hangover III, in early 2013.
Collet-Serra is also tied to Dracula-based movie, Harker, with Russell Crowe. That project is not expected to start until 2014 due to Crowe's schedule.
Collet-Serra was tied to the latest iteration of the live-action Akira production when Warner Bros. decided to step back and rework it with a reduced budget projection.