Four "Street Fighter X Tekken" fighters jump to "SFIV," along with a fifth mystery fighter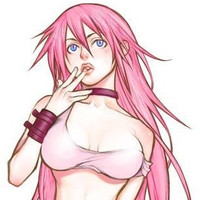 Say what you will about it--that the Japanese fighting game community is tired of it, that you dislike the art style (I, for one, absolutely love it), or that its gameplay just isn't for you--Street Fighter IV brought fighting games back to the forefront of the gaming conscious in a big way.
At Capcom's EVO 2013 panel, a new upgrade to Super Street Fighter IV was announced, detailing new balance changes for competitive players, as well as six stages, all previous costume DLC, and five new fighters joining the fray. Well, I say "new" somewhat loosely, since Poison, Hugo, Rolento, and Elena are all being ported over from Street Fighter X Tekken, but there is a fifth mystery fighter who has, according to Capcom, never been in a previous Street Fighter title, but is from another Capcom franchise. No title has been announced for this new update, but it has been confirmed as a $14.99 downloadable add-on (or $39.99 physical copy) for PS3, Xbox 360, and PC. Fans who pre-order the game will get special costumes designed by UDON. More details will be revealed with the game's actual trailer, which will be showcased at EVO's Finals.
Hugo was always one of my favorites in the Street Fighter III series, and I have a friend who played a fierce Elena. Poison was just as fast and vicious as I expected her to be in SFXT, and who doesn't love Rolento and his MISSION COMPLETE? I'm glad to see these four on the roster, but any guesses as to who the fifth fighter is? A lot of people are thinking Asura, but I'm hoping for someone who fits the Street Fighter power level a little more cleanly.
Anyone else from Rival Schools is okay, but Kyoko's always gonna be my top pick
I just really miss Rival Schools. What do you think? Will you be jumping back into Endless Battle with this new update to Street Fighter IV? Who do you think will be the fifth new addition to SFIV's roster? Sound off in the comments!