Fundraiser follows Anime Limited's successful "Mai Mai Miracle" campaign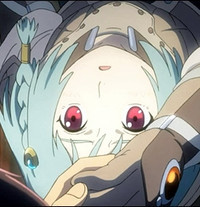 Following their successfull KickStarter campaign for anime movie Mai Mai Miracle, UK based Anime Limited is preparing to launch a similar fundraiser for Time of Eve writer/director Yasuhiro Yoshiura's Patema Inverted on May 2nd.
They describe the project...
Unlike our previous Kickstarter, this isn't a plea to help get an unnoticed or commercially difficult film to market. Instead, we're trying to create a new breed of product that goes above and beyond even our regular collector's format.
The main risk of doing this, is that this kind of release would be simply beyond what is reasonable to just "put up on Amazon and see if it works". Our aspirations for this title go well beyond that.
If we were to release the definitive edition normally, i.e. via Amazon or other retailers immediately, the cost of the release would need to be about £84.99. That is simply too high, especially if we want to get this edition into the hands of as many fans as possible at a reasonable price point!
That's why we are proposing a 1,500 unit print run, every edition numbered, exclusive to Kickstarter with any remaining units leftover to be sold at a higher price via retail at a later date (SRP of £84.99).
In addition, we're trialling a new model of release that means if you support the Kickstarter for the amaray or regular collector's combi-packs, you'll get it before it hits retailers!
So, if you support our attempt to make a cool release early you get your copy early!
Unlike our previous Kickstarter, where the packaging, design, rewards design etc were more hypothetical, we believe you deserve a fair look at what we have in mind this time before you commit your hard earned cash for this! And more importantly, this time we can. Here are the key highlights in the digital and physical reward tiers:
#1: DIGITAL REWARDS:
While you can expect some beautiful wallpapers arranged by our in-house artist, the key digital extras to note are the digital booklet and the video extras.
We went out of our way to create a bunch of extras for Patema Inverted including some very neat press notes made up by the ever-talented Jonathan Clements. They will be made available as a bonus to Kickstarter backers pledging from £10 upwards.
In terms of video extras, we have 30 minutes of bonus material recorded in London that we'll be sharing directly with backers! We're looking to include it on the home video too of course.
#2 REGULAR AMARAY COMBI-PACK:
This one is self explanatory really - it's an amaray combi-pack with Blu-Ray and DVD and a reversible clean cover! We'll ship out a Kickstarter exclusive postcard using our quad poster artwork too.
Kickstarter backers will get this before it hits retailers like Amazon, Play, Zavvi etc.
Retail price: £24.99
#3 Collector's Edition
People should be no strangers to the Anime Limited release model now - our Collector's edition for the film mirrors that of the Tiger & Bunny: The Beginning one - which is to say:
- Rigid slipcase
- DVD + BD combi in digipack
- 48 page booklet included: We'll be translating the booklet in the Japanese Collector's edition.
Kickstarter backers will get this before it hits retailers like Amazon, Play, Zavvi etc.
Retail price: £34.99

#4 Ultimate Edition
This is our crowning achievement - we've actually gone and licensed the official design works, which allows us to create an Ultimate Edition of the film. That's not all though, below is a list of what you get in this edition:
- Ultimate Edition box, with custom digipack to hold the DVD and Blu-Ray and any other goodies produced as part of the Kickstarter.
- A numbered art card certifying the release.

- The visual fan guide (full of art, settings & design notes) - translated into English for the first time.

- A replica of Lagos' letter from Patema Inverted (it's spoilery so we can't tell you more now ;)).
- Collector's edition of the BD/DVD
Some of the stretch goals will probably centre around adding more to this as well - so watch this space!
If there are any units of the Ultimate Edition remaining after all Kickstarter orders are fulfilled, the remainders will be made available on our online store only after backers receive their copies.
Suggested Retail Price: £84.99

About The Official Design Works:
We're very proud of this - it is an artbook but it includes so much more than just the artwork. The official design works includes such gems as initial concepts for Patema, Age and the rest of the cast as well as the worlds of Patema and Age! This kind of access to information and artwork at such varying stages in the design process is rarely seen and not something to be missed!
Clocking in at 136 pages long, we'll be translating and printing the whole thing for this release. You can see a neat review of the Japanese version over on Parka Blogs for more details too!
This will be only available within the ultimate edition of Patema Inverted, the translated version is currently not planned for a general release beyond this.
#5 The Quad Poster
Loved by people around the world, our designer's choice of layout for the quad poster is incredible! We're offering fans the chance to get a copy of it at 30" x 40" as part of this Kickstarter! Available either on its own or with the Ultimate Edition, it is a reward not to be missed!
This will not be sold outside of the Anime Limited Kickstarter.
------
Scott Green is editor and reporter for anime and manga at geek entertainment site Ain't It Cool News. Follow him on Twitter at @aicnanime.