Cast auditions will be held from the middle of May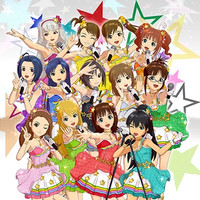 Bandai Namco Entertainment today announced that The [email protected] (tentative title), a live-action drama adaptation of its popular idol raising simulation game series The [email protected], is in the works in Korea. The franchise released its first arcade game in 2005, and has produced no live-action drama adaptations yet in its home country.
Title logo
The story of the drama will be set at a talent agency in Korea and will feature new idols (probably all Korean).
Auditions for the 15 cast will be held in Soul, Korea, from the middle of May. The 15 finalists will be determined
by online voting via various social media channels from all around the world.
The auditions and the TV drama project are planned and produced by Interactive Media Mix/IMX, which has
distributed many Korean entertainment contents (K-Pop, drama, musical shows) to Japan. The on-air of The
[email protected] is currently TBA.
10주년을 맞은 아이돌 프로듀스 게임 [아이돌 마스터]의 한국 실사판 드라마 출연자 오디션을 실시합니다!https://t.co/gPO4FxDwfm#아이돌마스터 #오디션 #가수 #배우 #아이돌 #드라마 pic.twitter.com/RPxCVKCZaY

— THE [email protected] 공식 (@idolmaster_kr) April 15, 2016
Source: press release
Copyright 2016 © BANDAI NAMCO Entertainment Inc & IMX