The technology's almost there.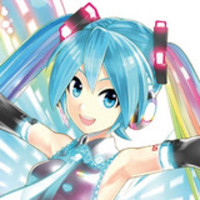 If you've ever wanted to go out on a date with Hatsune Miku, you might very well be able to soon if an engineer named "Alsione" has anything to say about it. Alsione is working on a special augmented reality project for Microsoft HoloLens to help simulate an environment of a date and a model of Hatsune Miku to go with it.
You can see Miku in action and interacting with the player in the video below. It's very impressive tech, and we can't wait to see how it all comes together when the HoloLens is actually ready for consumer adoption, whenever that may finally be.
[via Anime News Network]
-------
Fueled by horror, rainbow-sugar-pixel-rushes, and video games, Brittany is a freelancer who thrives on surrealism and ultraviolence. Follow her on Twitter @MolotovCupcake and check out her portfolio for more.