G2 (Bio Hazard Musical) is set to write and direct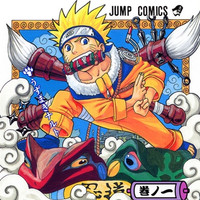 Following the great success of the long-running one based on Eiichiro Oda's One Piece, Masashi Kishimoto's internationally popular ninja action manga Naruto is also confirmed to get its kabuki play adaptation at Shinbashi Enbujo in Tokyo, the same venue with the One Piece Kabuki was first held, in August 2018.
Kabuki is one of Japan's traditional performing arts, originated back in the 17th century. Naruto has been adapted into stage plays and musicals, and it is the first time to have its kabuki adaptation.
28-year-old kabuki actor Bando Minosuke II is set to play the protagonist Naruto Uzumaki, and 23-year-old Hayato Nakamura is cast as Sasuke Uchiha. In the "Super Kabuki II One Piece," Bando has been playing Zoro, Bon Kure, and Squard, while Nakamura has been portraying Sanji and Inazuma. G2, who recently worked on "Musical Bio Hazard ~Voice of Gaia~" based on Capcom's
survival horror game Bio Hazard/Resident Evil, serves as writer/director.
「NARUTO」新作歌舞伎に!坂東巳之助×中村隼人「本当に楽しみ」 https://t.co/VkRfnQ68va pic.twitter.com/q0irk53IPK

— ステージナタリー (@stage_natalie) 2017年11月19日
"Naruto" manga 1st and the final 72nd volume covers
© Masashi Kishimoto, Scott / Shueisha Inc.
via: Stage Natalie