Hidetoshi Nishijima and Seiyou Uchino will reprise their roles as a gay couple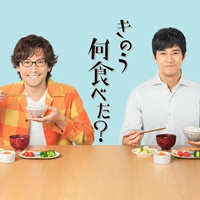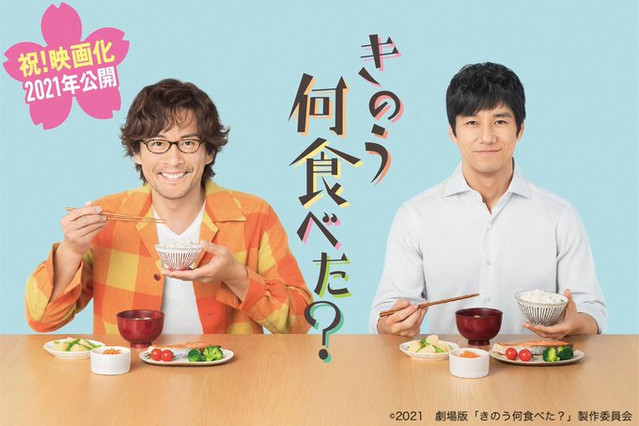 Following the TV drama in the spring of 2019, a live-action feature film adaptation of Fumi Yoshinaga (Antique Bakery, Ooku: The Inner Chambers)'s Kinou Nani Tabeta? / What Did You Eat Yesterday? manga has gotten a green light for a release in 2021.
The cooking-themed manga featuring the daily life of a gay couple has been serialized in Kodansha's Morning weekly magazine once a month since 2007. Its plot is described by its English publisher Vertical as follows:
Shiro Kakei, a lawyer by day and gourmand by night, lives with his boyfriend, Kenji Yabuki, an out-going salon stylist. While the pair navigate the personal and professional minefields of modern gay life, Kenji serves as enthusiastic taste-tester for Shiro's wide and varied made-from-scratch meals.
The TV drama adaptation was aired for 12 episodes on TV Tokyo's "Drama 24" programming block from April to July 2019 and mostly received positively by the viewers. 48-year-old Hidetoshi Nishijima (Kiro Honjo in Hayao Miyazaki's The Wind Rises) and 51-year-old Seiyou Uchino (Alan Smithee in Lupin the Third vs. Detective Conan: The Movie) are confirmed to reprise their roles as Shiro and Kenji.
The manga author Yoshinaga says about the film, "My heart is pounding! I think it would be great if we could see the beautiful visuals of Shiro and Kenji standing in the wonderful scenery as a reward, keeping the small and happy worldview of the 30-minute TV drama aired late at night."
\????????待望の映画化決定????????/
   「#きのう何食べた?」
#西島秀俊 & #内野聖陽
=2021年全国東宝系にて公開=

シロさんとケンジ、スクリーンに登場!
個性豊かな人気キャラクター総出演????

素敵なコメントも頂きました????????
???? https://t.co/TZ64P32Qbc#よしながふみ #何食べ pic.twitter.com/RTPp6lJ82w

— きのう何食べた? テレビ東京ドラマ24 (@tx_nanitabe) March 26, 2020
#きのう何食べた? 正月スペシャル2020
ご視聴頂き、有難うございました????????

見逃し配信もスタート!!

BSテレ東では、1月5日(日)夜9時放送!
ぜひ何度でも観て頂きたいです????#西島秀俊 #内野聖陽 #何食べ pic.twitter.com/IHPQEHAbZv

— きのう何食べた? テレビ東京ドラマ24 (@tx_nanitabe) January 1, 2020
---
Source: TV drama "What Did You Eat Yesterday?" official Twitter
©"Kinou Nani Tabeta?" Production Committee
©Fumi Yoshinaga/Kodansha