For one day only starting on November 26, get up to 40% off sitewide--you can't miss this!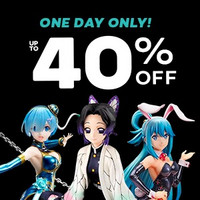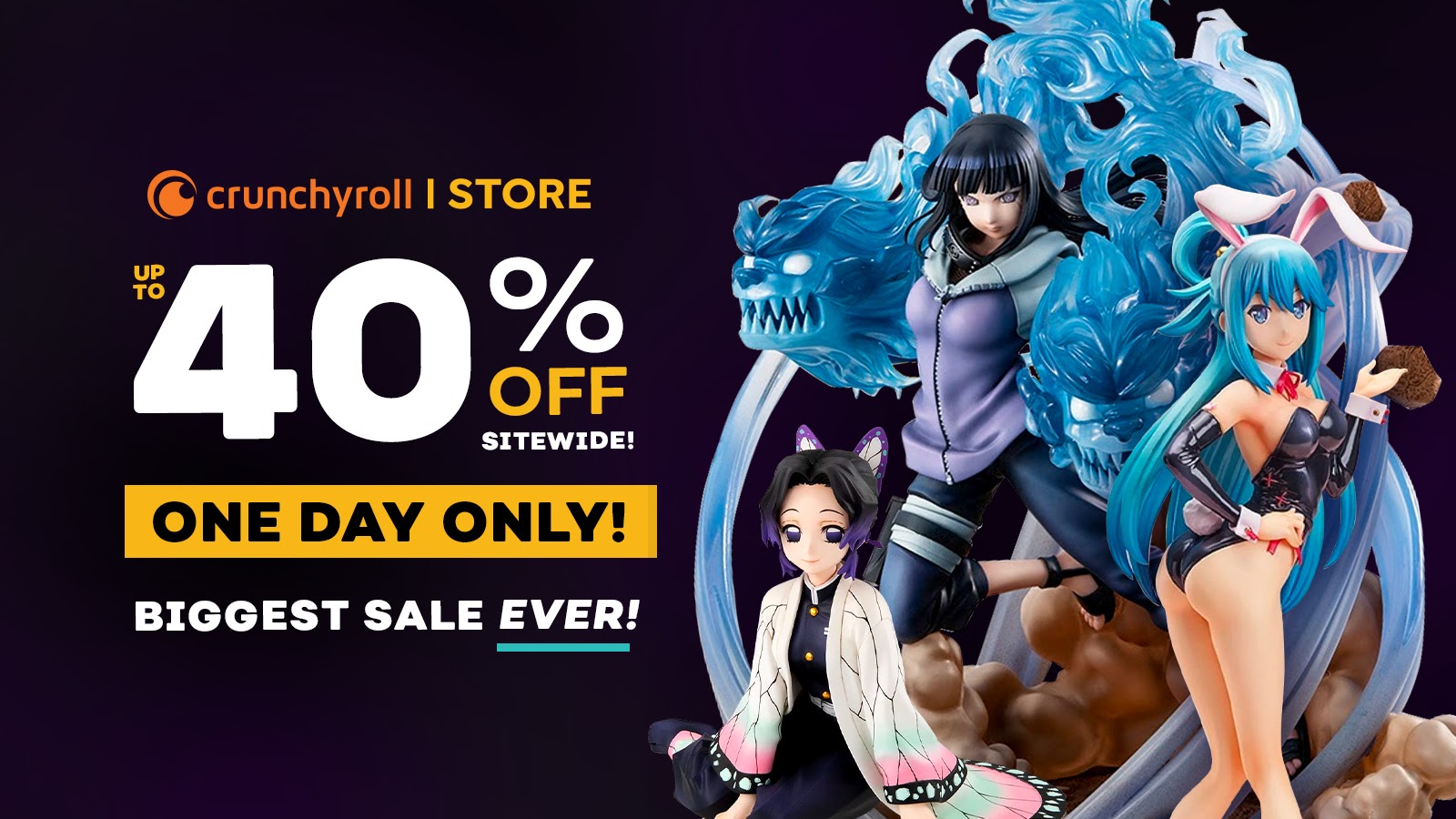 It's that special time of the year for the Crunchyroll Store to take center stage--why, you ask? Well, if you hadn't already heard, our Black Friday sale is here! Our biggest sale of the year only lasts one day, so set your clocks, mark your calendars, wishlist your favorites--it all begins on 11/26 9:00PM PST and ends on 11/27 11:59PM PST. Featuring up to 40% off sitewide, you'll be able to shop the best anime merch around comfortably from home!
What's included in our best sale of the year? Well, pretty much everything*--pre-orders, figures, apparel, decor, and more! With so many options to indulge yourself and even your loved ones, we've put together a handy gift guide to help shop our collection of anime bestsellers.
Here are a few tips to help navigate all the impressive deals on the site:
Wishlist it
Use this online shopper life hack to keep a close eye on items you want and check out in a snap. Wishlists are also a great way for you to share with your friends, so they know exactly what you want, including the other way around.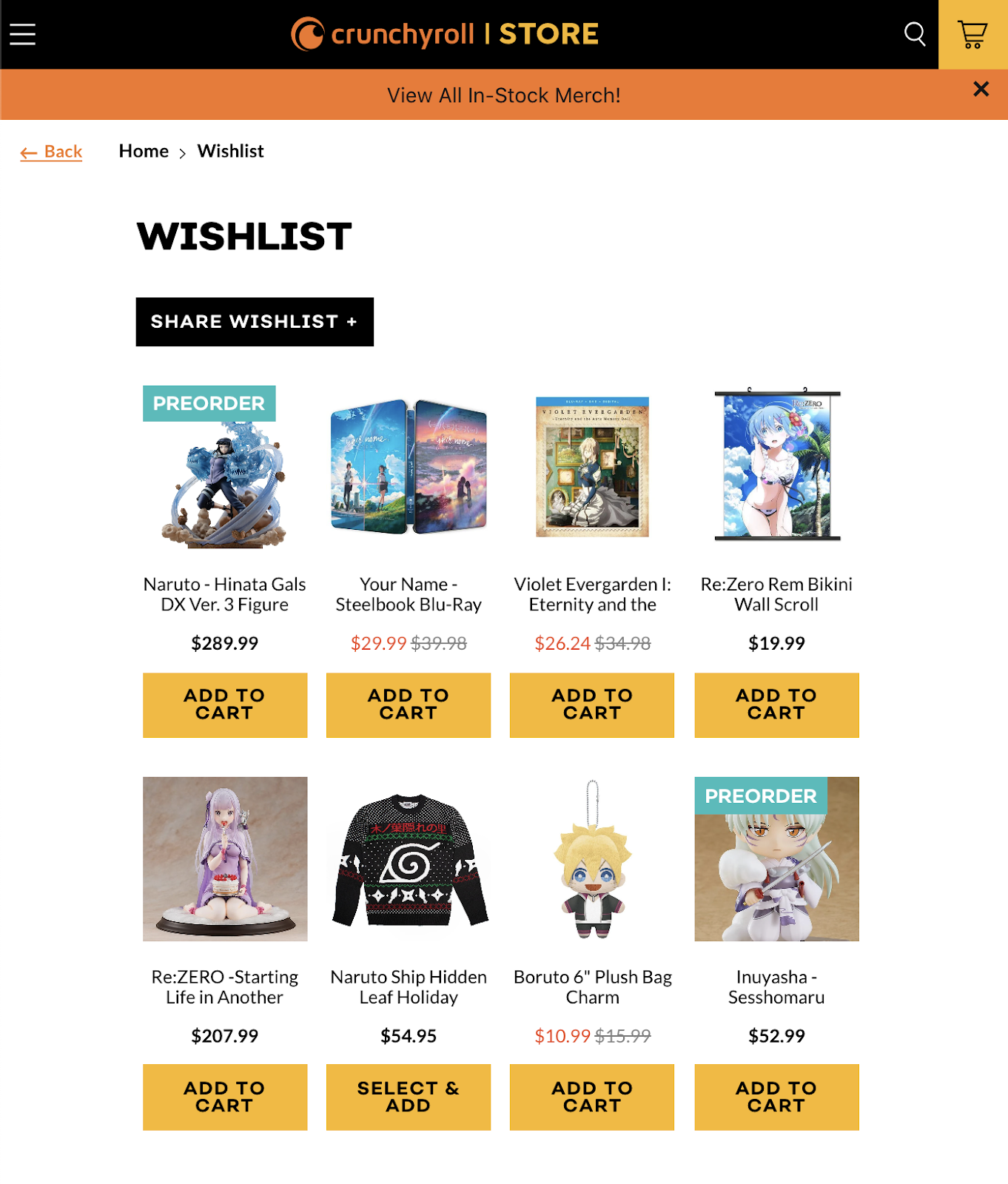 Shop by Discount
With items on sale sitewide, we've conveniently categorized our selection for budget-savvy buyers in mind.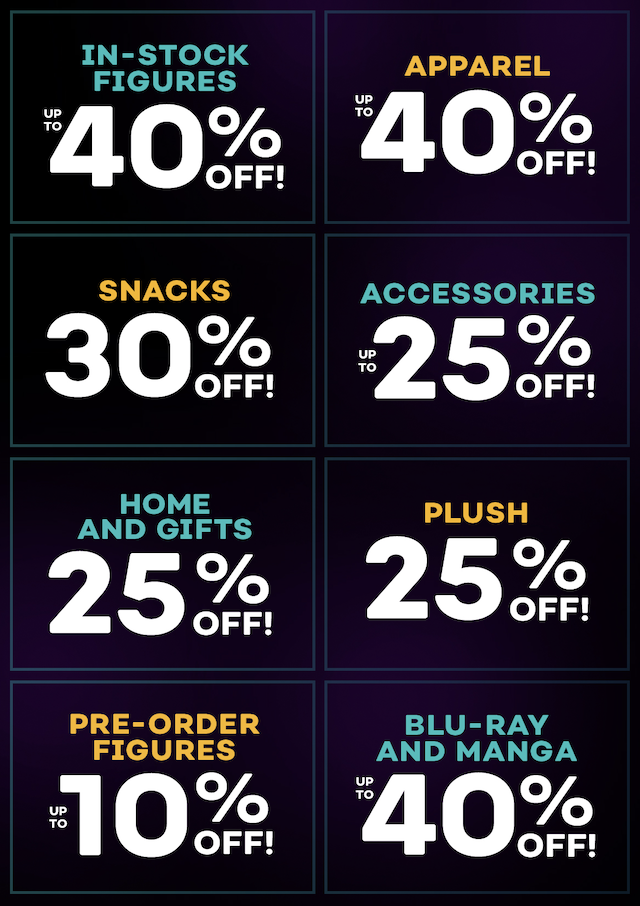 Shop by Interest
Browse our specially curated collections to inspire your shopping goals. Need a little help? Take our Holiday Gift Guide Quiz! We designed this quiz to help find great gift ideas for your friends and family.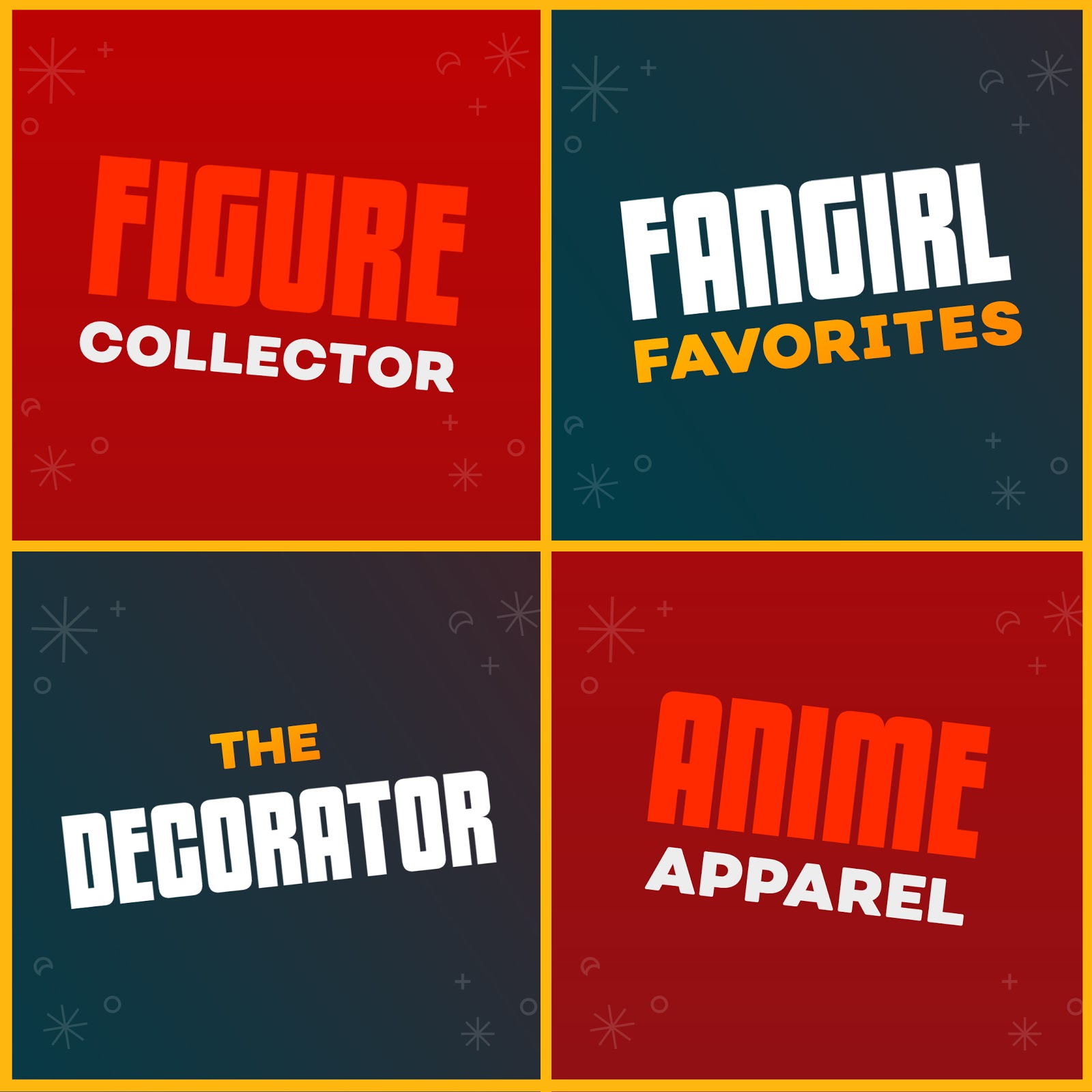 Spread the Cheer
Spread the gift of anime with a Crunchyroll premium membership gift card! Whether the person you have in mind is an anime loyalist or novice, the gift of unlimited access to the entire Crunchyroll library of anime is sure to bring a smile to their face.
Don't forget--our sale only lasts ONE DAY--beginning on 11/26 9:00PM PST and ending on 11/27 11:59PM PST. Happy shopping!
Don't wait, shop the Black Friday Sale NOW at the Crunchyroll Store!
*Sale excludes closed pre-orders, membership cards, store gift cards, Aniplex, Banpresto, FigPins and CR Loves items.