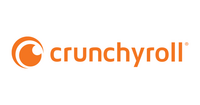 Well, the news is out! Crunchyroll will be acquired by Sony's Funimation Global Group, pending regulatory approvals and closing. You can find more official information on the press release here.
It's an exciting time for anime, as two brands you know and love look to unite. Our teams and brands have been dedicated to anime and its fans for decades, and we've got all the convention badges to prove it! Today is just the beginning…
"We are excited to embark on this new journey. Crunchyroll has built a world-class brand with a passionate fan-base of over 3M subscribers, 50M social followers and 90M registered users. These amazing fans have helped to propel anime into a global phenomenon," said Joanne Waage, general manager of Crunchyroll. "Combining the strength of the Crunchyroll brand and the expertise of our global team with Funimation is an exciting prospect and a win for the incredible art form of anime."
We know you may have questions about the news and we apologize that we can't answer everything yet. Until the deal closes, Crunchyroll and Funimation will continue to operate independently. Regardless of the big news, we're still the same Crunchyroll we were yesterday and will continue to bring you more anime!