The Crunchyroll logo will be featured prominently on the Saints 2021-22 jerseys to kick off the collaboration!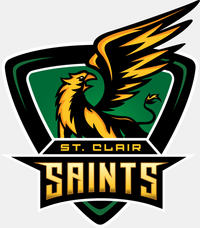 The St. Clair Saints, the first varsity esports program in Canada, announced today a partnership with Crunchyroll, the premier anime streaming service with more than 5 million subscribers and over 120 million registered users. The exciting new relationship marks the first time Crunchyroll has partnered with a collegiate esports program.
To start the partnership, the Crunchyroll logo will be featured prominently on the Saints 2021-22 jerseys. On-campus activations at St. Clair College will start in September and grow to larger events in 2022 with the completion of the school's brand new 15,000 square-foot esports facility.
"The most exciting element of this partnership is the events we have planned for the future. While many schools have anime clubs, this partnership will bring that idea to the next level not only for the esports players but also for the student body at large," says Shaun Byrne, St. Clair College Esports Director.
"We look forward to partnering with the St. Clair Saints esports program to help ensure anime fans and gamers have access to the education and entertainment they love, in a community they can thrive in" said Jean-Marc Douville, Country Manager for Canada, Crunchyroll.
About St. Clair Saints Esports
The Saints varsity esports program, representing St. Clair College in Windsor, Ontario, was the first program of its kind in Canada founded in 2017. The Saints compete in League of Legends, Overwatch, VALORANT, Call of Duty, Rainbow Six: Siege, Fortnite, and Rocket League where varsity players earn scholarships to compete against colleges and universities across North America.