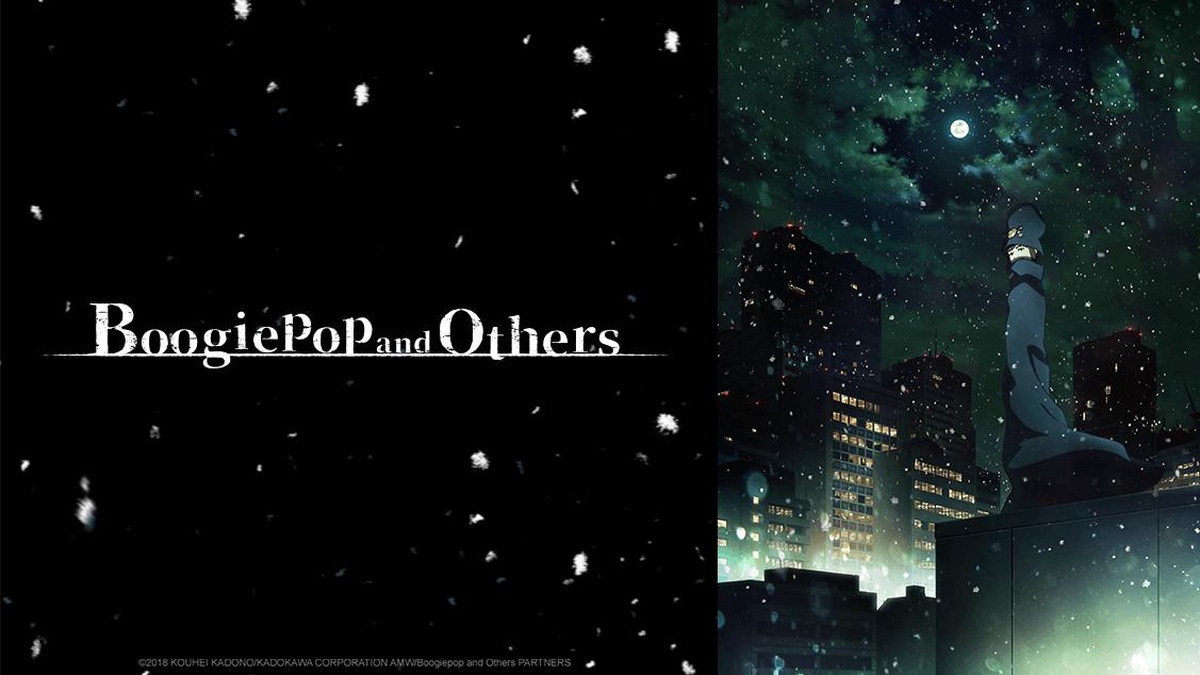 Boogiepop and Others
Takeda Keiji was waiting for his girlfriend and junior in school, Miyashita Touka. But she doesn't show up at the time they agreed on and he can't get a hold of her. The sun starts to set and Takeda decides to give up and head home. But then, he sees a man unsteadily wandering around with tears in his eyes. Takeda and the other people around him quickly realize the man is not normal and decide to ignore him when a mysterious figure approaches the man. A mysterious figure wearing a cape and a bizarre hat. That figure happened to have the same face as Touka, the girlfriend who ditched Takeda...
Publisher
Kadokawa Pictures Inc.